Hi girlies!
This is going to be an overdue post. I intended to swatch these a while back, but i have been busy lately. I've noticed that I've been blogging only on rainy days! It's raining SO hard outside right now!
Any was, Sephora has finally opened in my area, and I'm super happy! I went there to return some skincare products that didn't work out for me and obtained a store credit. I ended up using that to splurge! :) I've always been a little hesitant in doing hauls, just because--- but I've been getting feed backs from readers that enjoy hauls and swatches, so I'll try to do a bit more of that!
So I've been hearing a lot about
Nars Orgasm
. I'm a little slow when it comes to trying the popular items, and Sephora is a 2 hours drive away from where i live, so i never really got a chance to try it. The other day while i was Sephora, i swatched it, but i wasn't as overly impressed. Instead, Nars
Deep Throat
looked amazing & i knew i had to have it!
This is my first nars blush-called
Deep Throat
I LOVE their names. LOL. It's a beautiful baby pink with gold reflects. Perfect for the natural pinky flush & looks amazingly flattering on fair skin. The pigmentation is incredible, my only complaint would be the packaging. It can get dirty quick, but fairly easy to clean. This is definately
my favourite blush at the moment
. I really recommend this blush!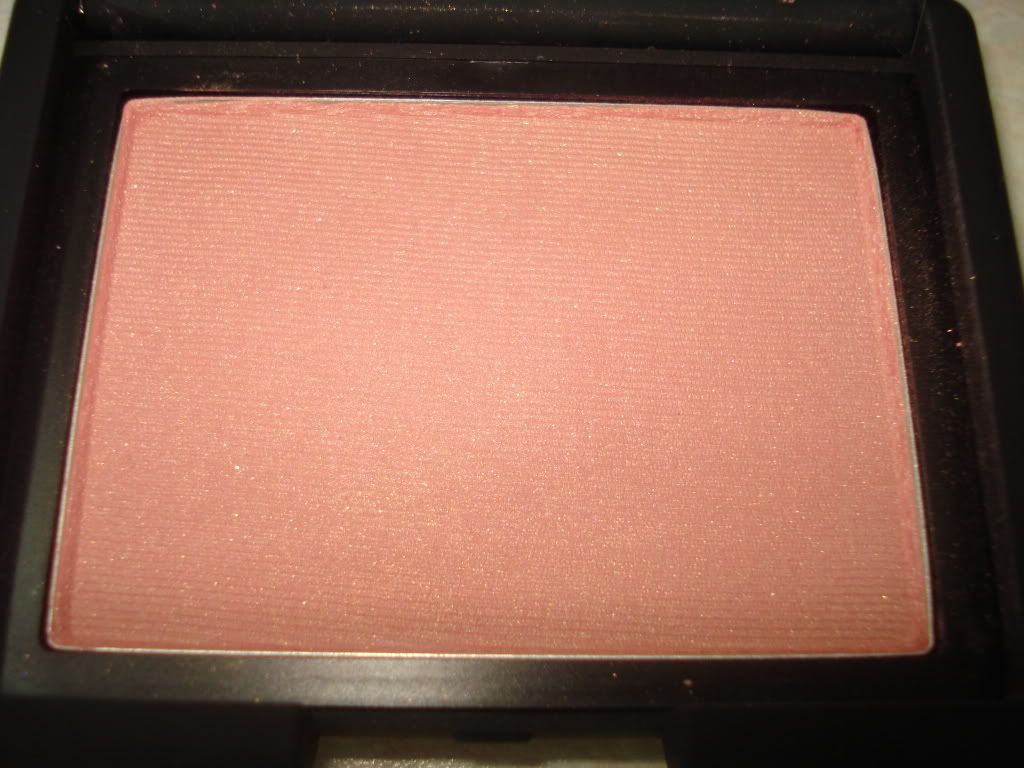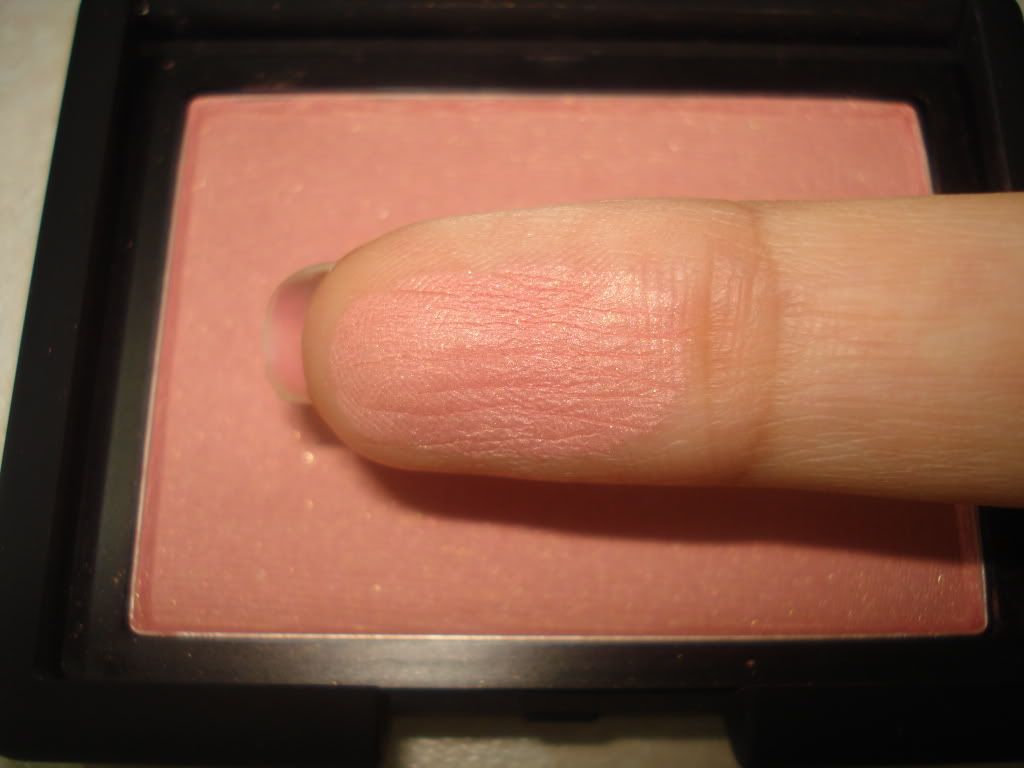 I've also been looking for a nudish colour lipstick, that doesn't make me look sick. I was also curious to try out Nars product, so i decided to try their one lipstick. This one is called
Belle De Jour
and it can come off a bit too "orangie" but I have very pigmented lips so it doesn't come out like the picture i've swatched. I love the formula of the lipstick, because it doesn't dry out my lips, and i love the luster finish!
here is a swatch, i may do a lip swatch some time later
i also decided to try the
New MakeupForever HD blush
in shade
07
. This comes out like a mousse, and it blends fairly nicely. I use my fingers to blend this out. You need very very very little. There is approximately 10 other shades, but i found this the most wearable for me. I imagine this would be suitable for the summer, because creamy blushes tend to give off a more natural look. My only complaint about this product is the pump. It wasn't very easy to control the amount pumped, so some product get wasted. This blush should last forever.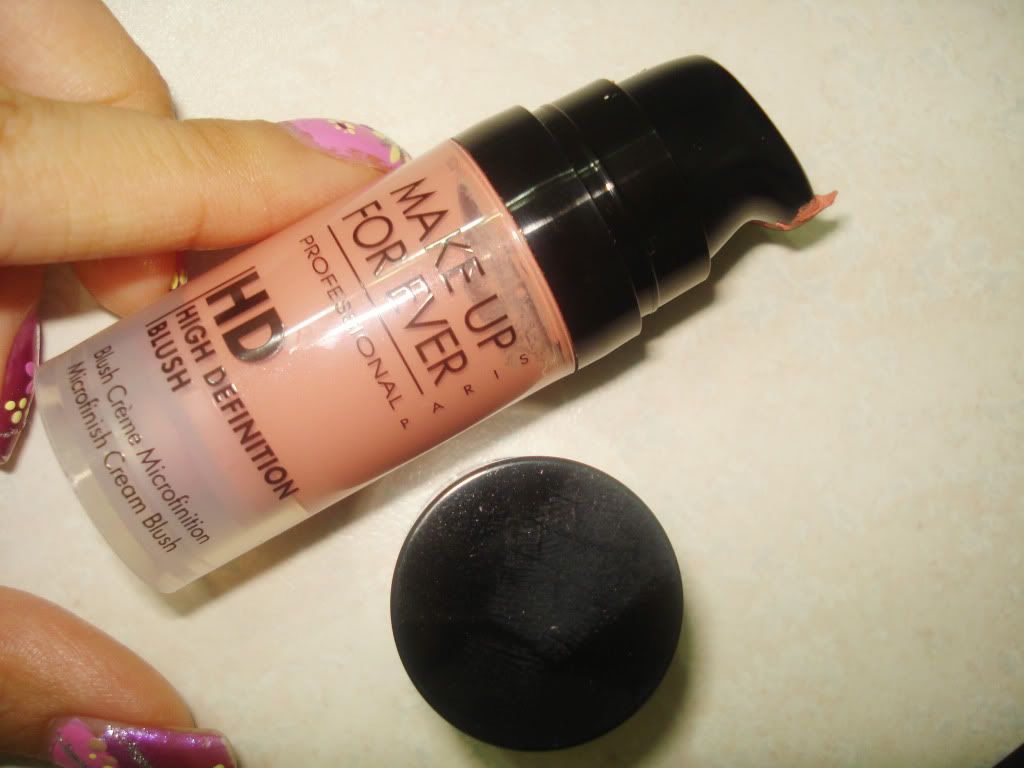 on the left, is a sheer swatch, on the right is a more thicker swatch of the product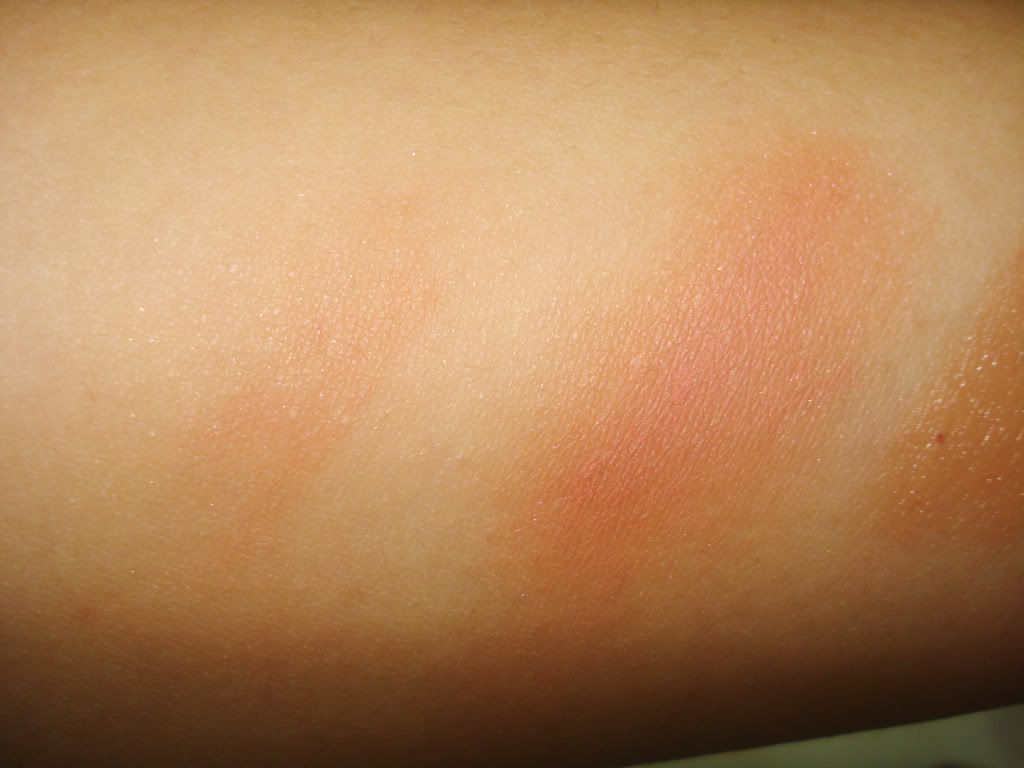 I was also browsing around Sears, a department store--and at the Shiseido counter, i found Pure Cosmetics on sale. I decided to pick some up. The packaging is similar to Nars, and can get dirty easily if your fingers aren't clean. The pigmentation is incredible, and the product is very soft. I was a little disappointed that they didn't have many shades left to chose from. I've also picked up a few of their items for the giveaway, so look out for that!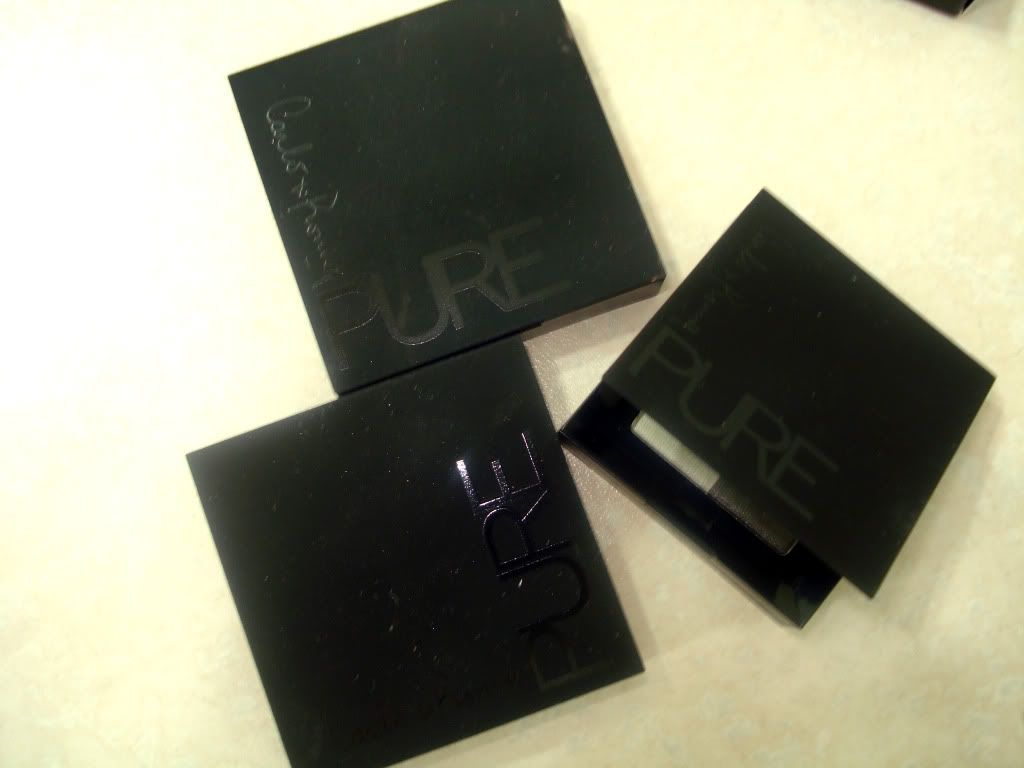 I realized that i don't really have white and grey eye shadows, so i decided to try this one. It's called
Deluxe Grey
& here is a swatch
These are the blushes. I really like them, they are just so soft and pigmented!
this is
Cyclamen
& it has shimmering reflects.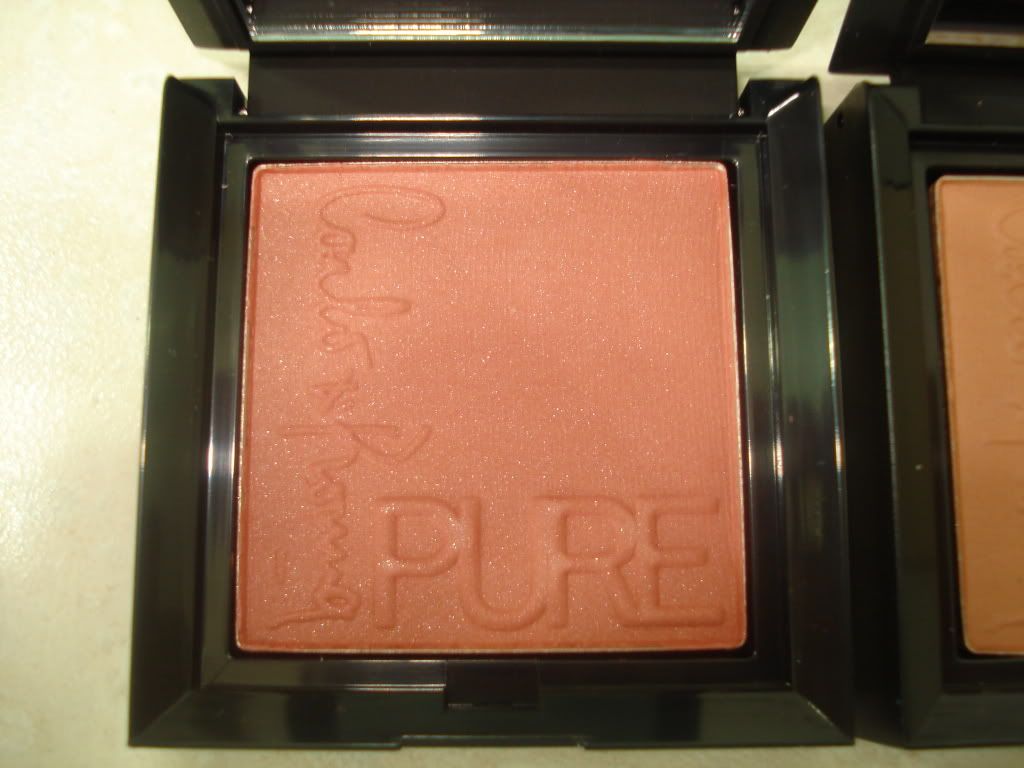 This is
Brownie
& it may be a little too light if your are tan.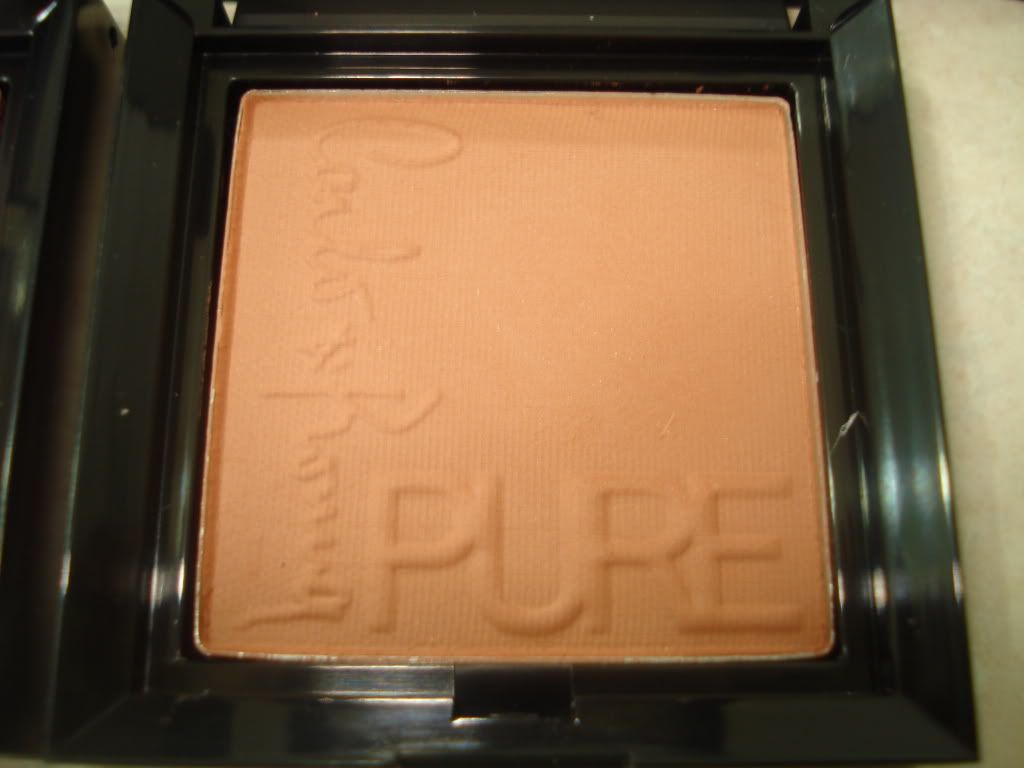 a swatch on my arm. bottom is
Cyclamen
& top is
Brownie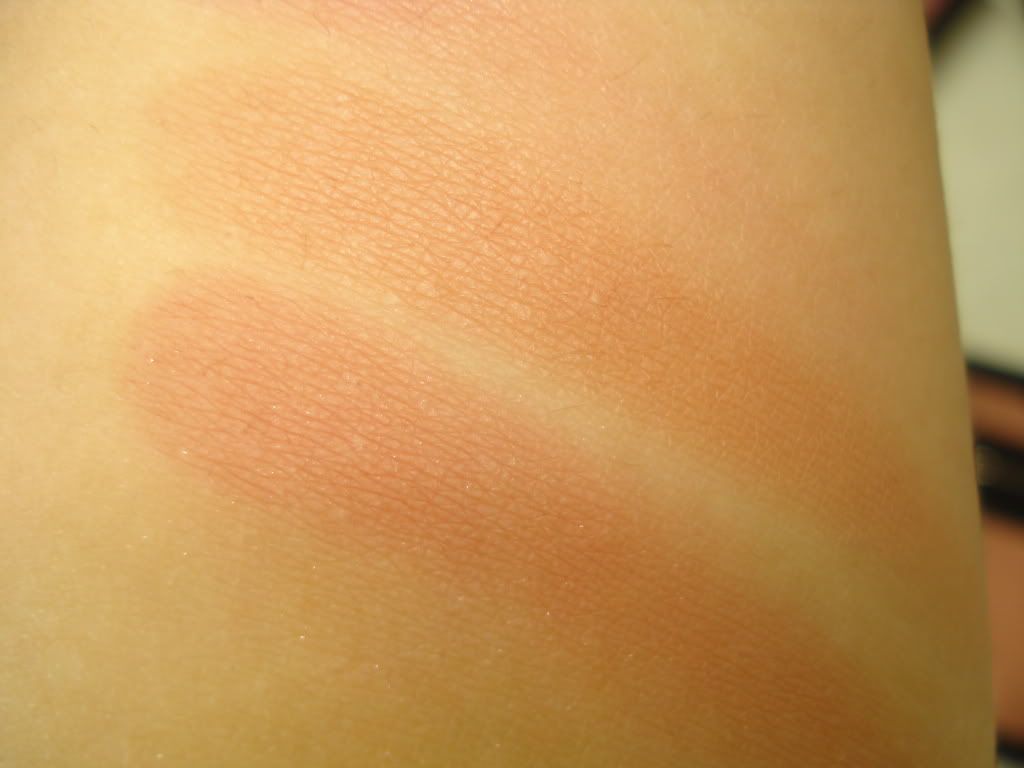 i believe Pure Cosmetics is not sold in the US. They are quite expensive if you get them at the regular price. However, i believe they are liquidating, so if you happen to see this line, take advantage of the sale, because the product is definitely high quality!
This about wraps up my post. You may be able to tell that i've been blush-obsessed! I also have some other stuff i want to swatch and tell you guys about, but i'll save that for another post! Take care, <3 & thank you for reading!