hey all ~
I've been quite busy hence the shortage of posts. I hope i can blog a little bit more often, but we'll see how that turns out. A lot has happened this month. It finally hit me the school year is just around the corner, as i did my course registration this month. I've always hated that part of summer, especially now that i know i have 2 to 3 night classes in a week. I'm not really looking forward to it, as they are 3 hour lectures, and i don't have clue how i'm going to survive. I have my fingers crossed, hoping that the Professors would have sympathy and end the lecture at 2 1/2 hours.
So anywas, enough of my rambling, I've decided to do this post to share with you guys products that I:

- really love
- that i use over and over
- that has proven to work with my skin

I will try to cover as much different products as i could, but as this IS my "HOLY GRAIL" there isn't that many.
Before i go on, i just want to tag anyone that reads this post- (if you haven't already done a post like this) to also do one yourself. I think we all would like to know what products really works for everyone! just leave a link to your post in the comment box, so we all can check it out! thanks~~
okay. so moving on...
SKIN CARE PRODUCTS
CLEANSER
- LANEIGE PROFESSIONAL MULTI MAKEUP CLEANSER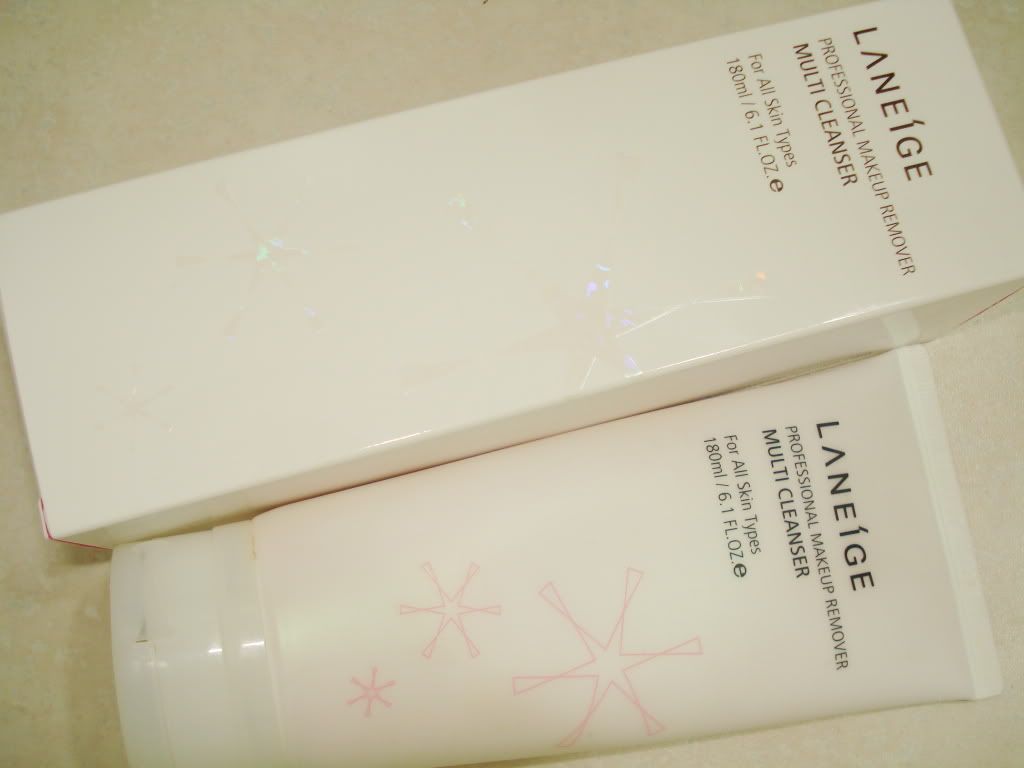 I've raved enough about this product in a few posts back. I loved it so much i bought the full size tube after using the trial size. In short - this is a cleanser/makeup remover & somewhat exfoliator(there are mirco beads) all in one. It really works for me, and i love the way it makes my skin feels. My skin feels soft, hydrated and especially polished. The amazing factor is that it lasts for days & it does not dry out my skin at all. The only downfall is, its not too amazing as a makeup remover. It does pretty well at removing eye makeup, however, i still need to use a toner to remove foundation. You can read my full review
HERE
EXFOLIATOR
- CLEAN AND CLEAR IN SHOWER FACIAL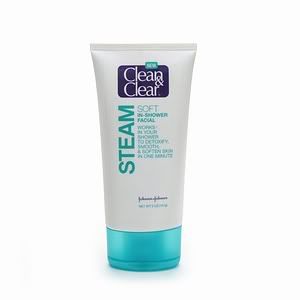 I love the function and concept of this product. I can exfoliate my face while i'm in the shower. The way it works in the shower is- the steam open up your pores making it easier and more effective for this product to throughly cleanse and exfoliate your skin. You will experience a cooling sensation. I like this product, because of it's thick consistency of beads (personal taste- i won't recommend it, if you have sensitive skin). It will hurt if you rub it with a lot of force, however i like it, because i know it's really removing dead skincells off my face. It leaves my skin soft, polished, and not dried out. I've went through 4 of these tubes. No other drug store brand exfoliator has come close to this product.
MAKEUP REMOVER
- LANCOME BIFACIL EYE MAKEUP REMOVER
The first time i've used it, i wasn't used to the "oil" in this product. Many products try to give you that squeeky clean feel after removing the products off your face, however this one begs to differ. Instead, it leaves this slightly oily residue behind. The good thing about this product is that it completely removes every lick of makeup off my eyes, in one easy wipe without tugging on my eye. This is what really differentiate this product from others - it allows you to remover makeup properly with the least amount of pressure that can trigger fine lines. After a few usage, i've grown fond and used to this slightly oily residue left behind. I wipe that away from a clean towel, and my skin is completely dry. By far the best eye makeup remover i've used. This is sooo expensive though!
OTHERS-
BIO OIL
Now, many of you may have heard of this product. I've had it for many years now, when it first came to Canada. I'm actually almost done my bottle, it lasted forEVER. I don't use this product for what it claims (or ance scars), instead i use it as a eye makeup remover, because it's oil based just like the LANCOME BIFACIL. It works just as effectively as the LANCOME BIFACIL, however it's a bit more of a hassel. Doesn't sting my eyes at all. i'd probably get another botttle when it's on sale :)
MAKEUP PRODUCTS
EYESHADOW PRIMER
- URBAN DECAY PRIMER POTION
I'm sure we've all heard of this product, so I won't write too much. It prevents creasing, and makes my eyeshadow last all day long.
FACE POWDER
MAKEUPFOREVER HD POWDER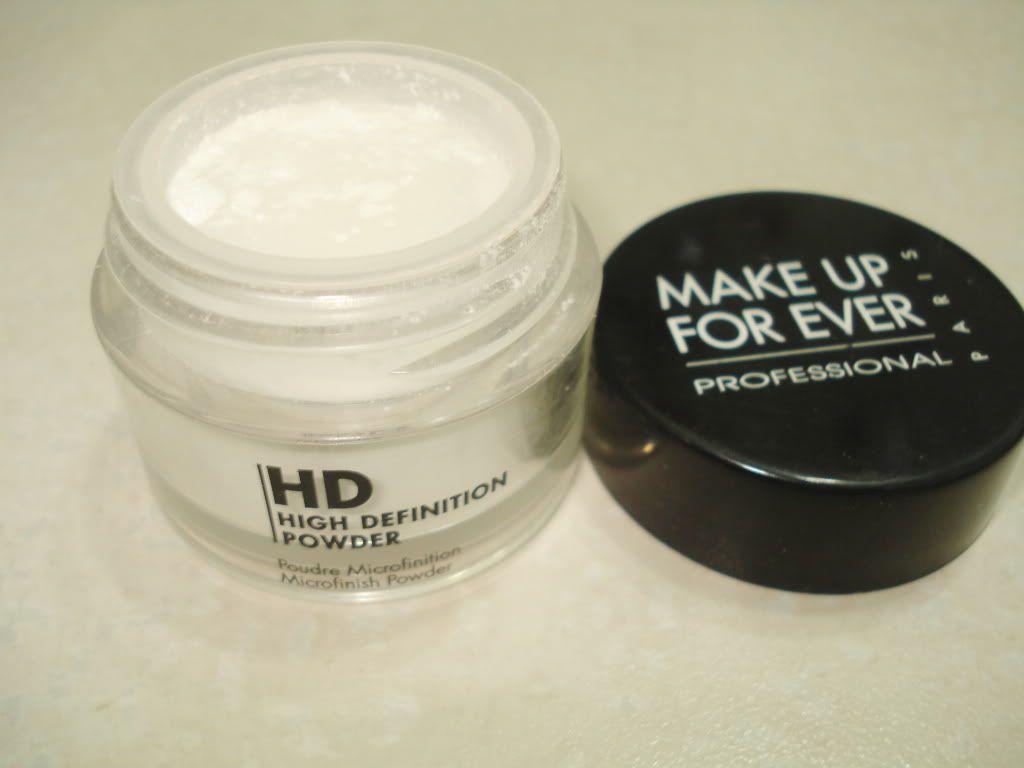 I've never liked to use compact powder, and i don't really like to use powder overall. However, i have to say this translucent powder is awesome. I haven't tried any other, but i like how it makes my skin feels like silk, and it sets my foundation beautifully. When my foundation is "too dewy" and i want a more matte finish, i dust this product over. It's phenominal & it doesn't make me look cakey. Did i mention it takes FOREVER to FINISH? I have the small jar, and i'm no where close to using it up.
I've reviewed this product a while back, you can take a look
HERE
EYEBROWS
MAC in TAUPE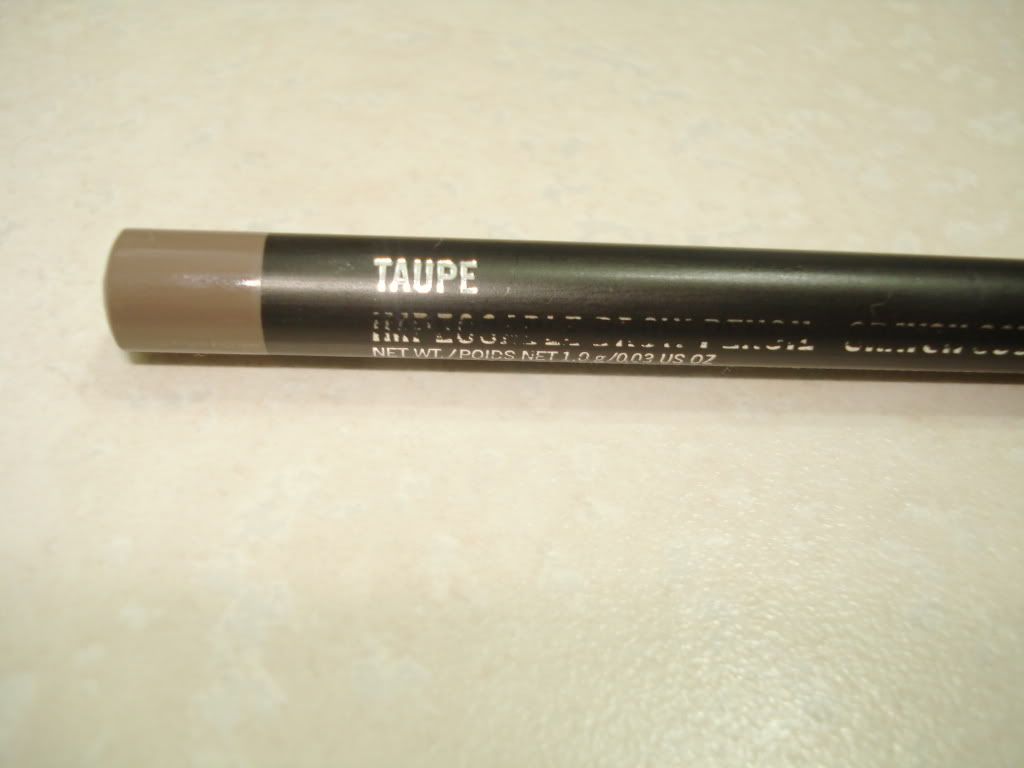 I've always struggled with my eyebrows. I've tried a few powder ones, but the colour never matched my naturally black eyebrows. This is PERFECT if you have black eyebrows. It doesn't have a warm undertone, and it goes on beautifully and very easy to use. Lasts all day, and it makes my eyebrows look perfectly natural.
FALSE LASHES
NYX in EL 112
this is how it looks on. I've used it in my AVATAR inspired EOTD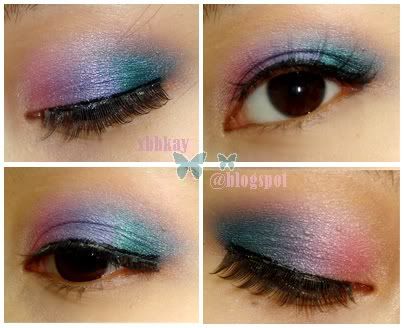 & another FOTD i did
love these lashes, not for their comfort but for it's style. It really brings out my eyes, without looking dramatic. It only looks dramatic when i look down, but when i look straight ahead, it looks very natural. It's hard to explain, but this is my favourite pair of lashes.
MASCARA
NYX DOLL EYES
Heres how they do on my eyes
Mascara, and eyeliner are the two products that i don't believe in splurging on. I will probably never buy a high end mascara or eyeliner, because-i don't know, i just can't justify it! I think drugstore brands work just as great! This is definitely one that i recommend. My friend actually introduced me to this, and it's great. It works great on bottom lashes. It's really inexpensive as well.
LIPSTICK
MAC WAY TO LOVE (LIMITED) + SHY GIRL (PERMANENT)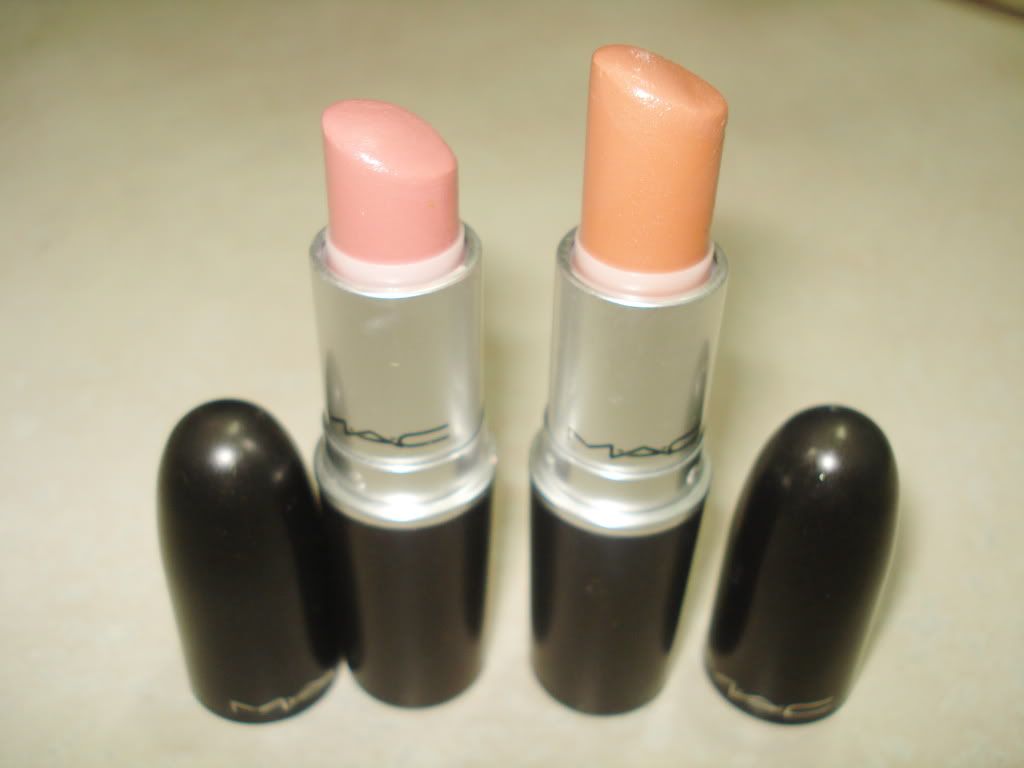 Swatches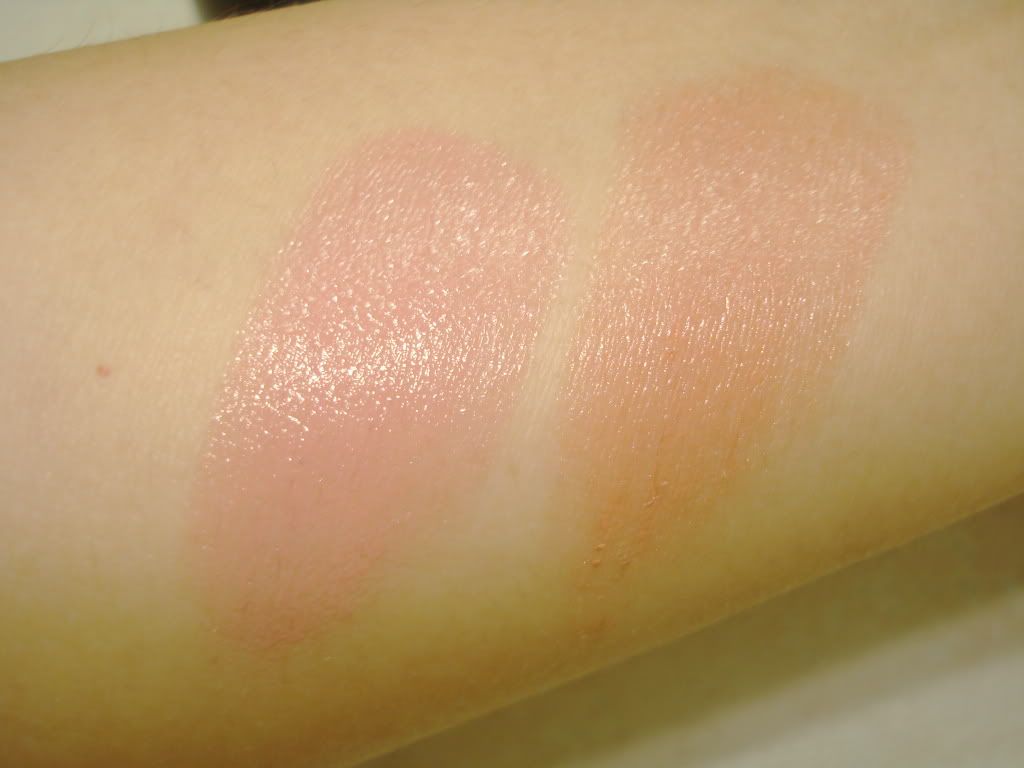 Now this post would not be complete, if i didn't include lipsticks! You all know that i love lipsticks. MAC WAY TO LOVE, is my all time favourite. I'm sad that it's limited, i hope it will be repromoted. I'm saving what i have left of it. Shy girl is a beautiful coral colour. It pairs beautifully with MAC LOVE NECTAR lipglass.
Thanks for reading my blog, have a great day!