It's been a very long time since i've done a FOTD (face of the day). I haven't been wearing eyeshadow as often as before, so today i thought i test out my camera with this FOTD. I'm running out of ideas for colour combos. I might need to get new eyeshadows!
Here is the finish eye look: the blue kind of oxidized :S after a few minutes.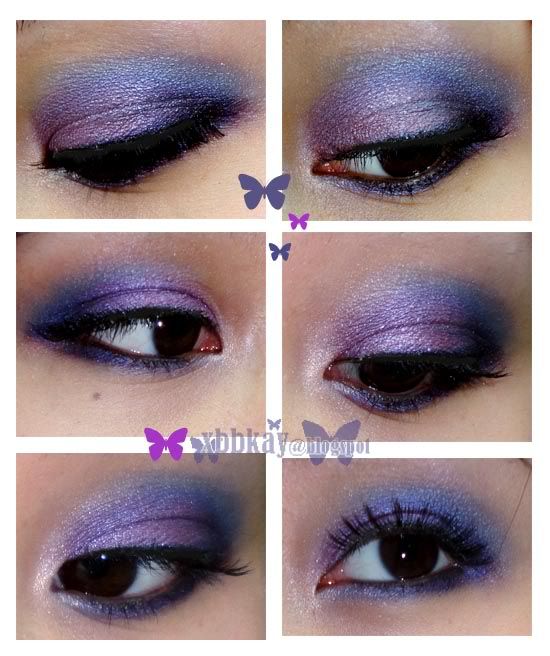 The Product List

Eyes
Mac Red Velvet shade stick
NYX Rust all over lid
Mac Moons Reflection over lid
Mac Fresh Water crease
Black Tide deepen crease (optional)
Taupe eyebrows pencil
QUO lashes in 801

Face
Makeupforever invisible foundation 115
Mac Love Rock Mineralizer

Lips
Revlon Pearl 405 Silver City
Rimmel 086 Sugar Plum

& the finish look.....
i'm really liking the mineralizer.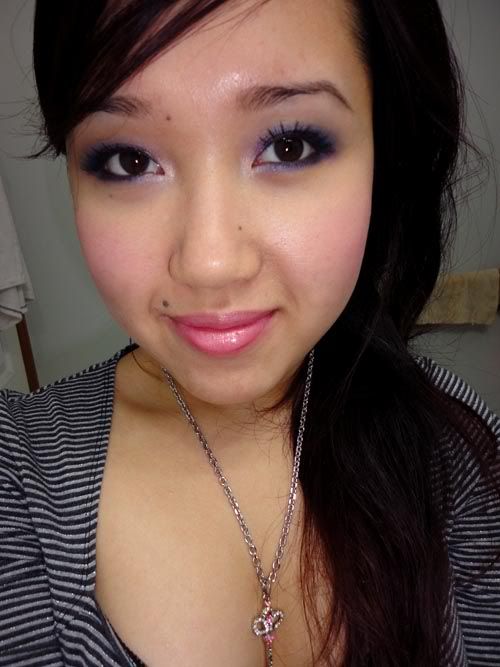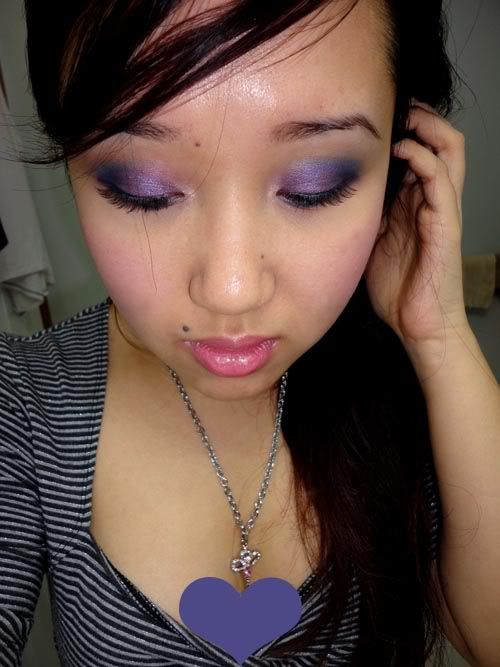 thanks for dropping by ;)