Prepare yourself for a long post, with many many photos :)
It feels like forever since i've last blogged. I was gonna do a summer 2010 post a while ago, but i felt like ill wait until the end of august to accumulate all the photos i wanna share.
So let me start with the wedding that i attended. It was on August 7th, held at our city CourtHouse. I didn't arrive until 3pm for the wedding ceremony, because i had to work that day, so i missed out on the things that happened in the morning. I actually woke up at 5 in the morning that day to do my hair, because i knew i wouldn't have time to do it after work. I only had 2 hours ish to get ready, and i like to take my time.
I've already shared a few photos in previous posts, but here is more photos i'd like to share. So lemme start with the beauty/fashion part of this post.
this is a very pretty pair of earrings i found at le chateau. I really like them. I was surprised they were sterling silver hooks(usually they aren't), because i usually get ear infection otherwise!
i love love this braclet, it's really adorable. My boyfriend actually found this while we were in le chateau also. Super CUTEEE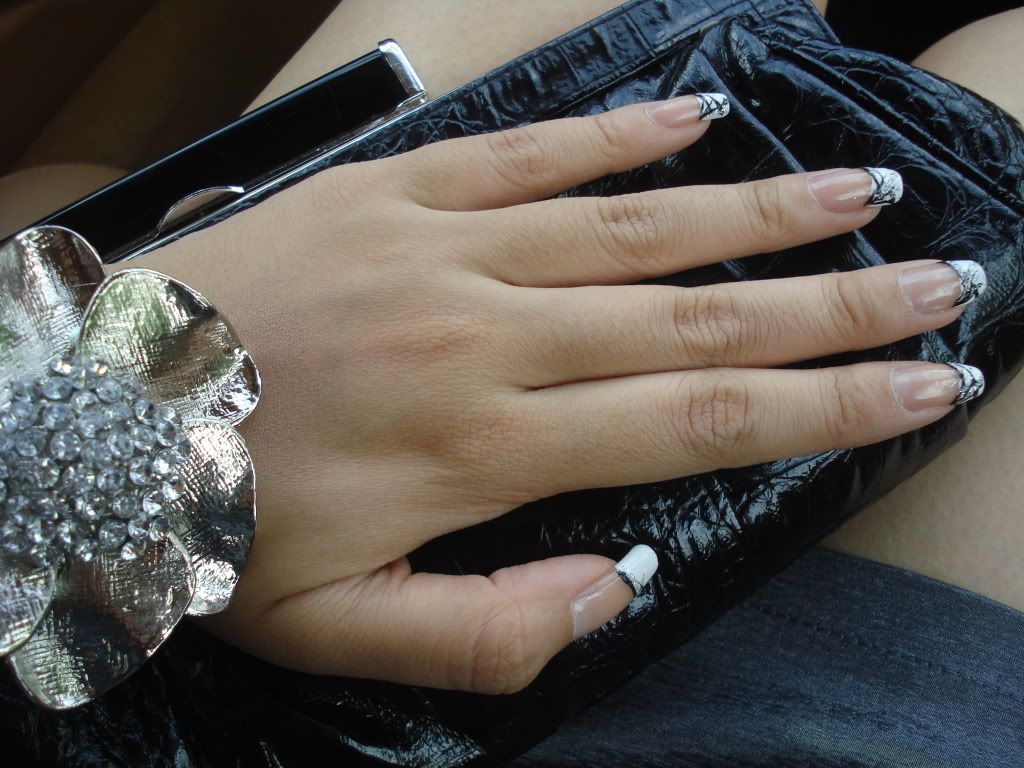 This is a head band i got a long time ago at forever 21. It was cute, i thought i'd never use it, but i thought it go perfectly with the hairstyle i was going for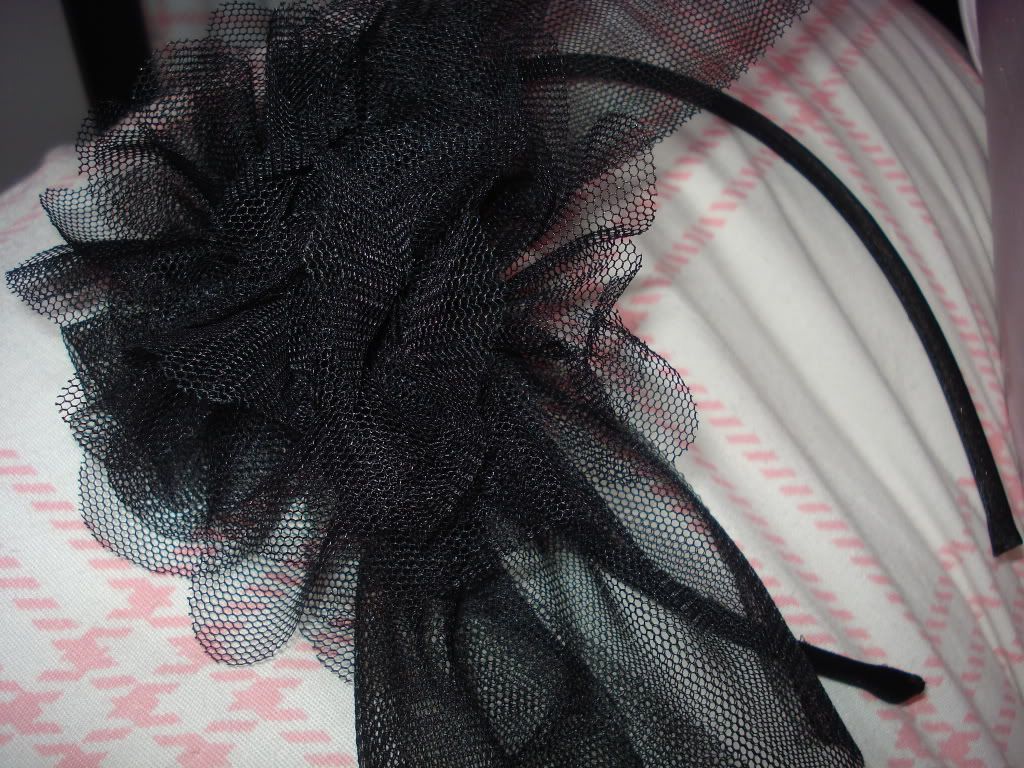 I've already posted this, but these are the pumps i was rocking. It was rather difficult to walk in at first because they were sooo high!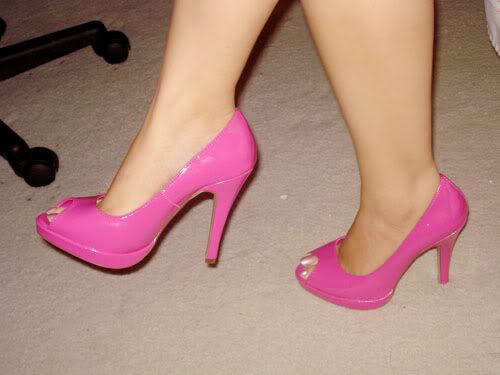 Moving onto Nails. I did my nails a few days prior, however i didn't let it completely dry so it got messed up. I was then too lazy to re-do it, so i just left it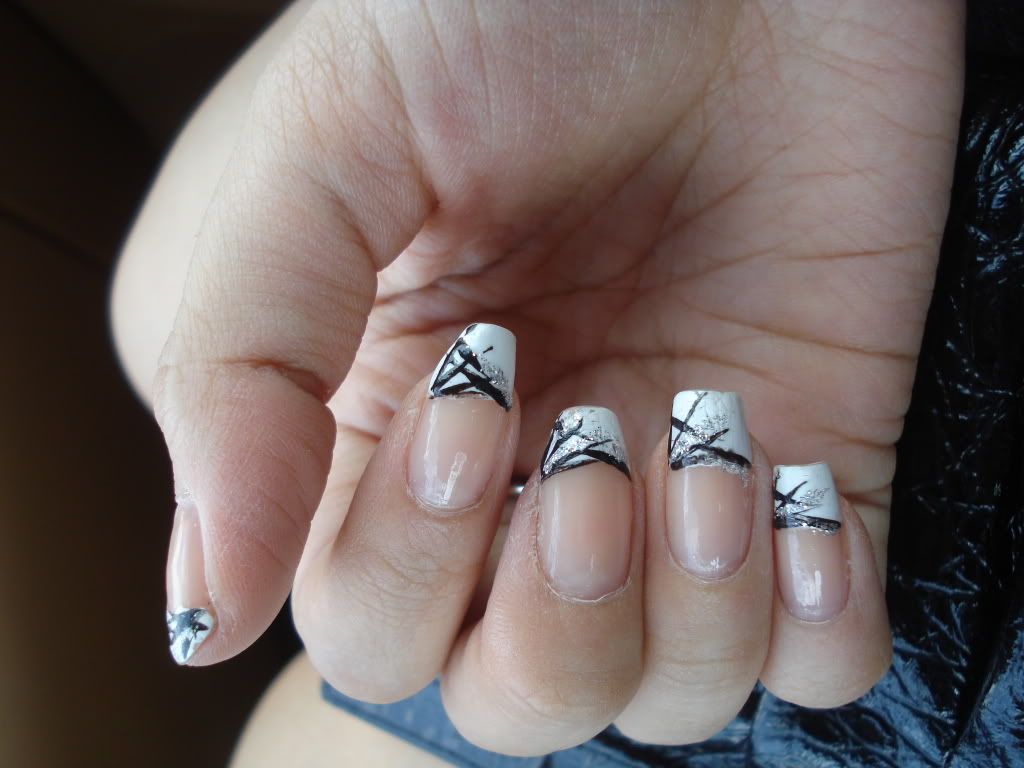 For for makeup, i was going for a more subtle look. The quality of the picture below is a little bad, because i think my hands were shaking while we were in the car. I used all my favourite products basically. On my lips is Way to Love by Mac, with Shisedio lipliner in perfect rouge (i believe). On my eyes, is Satin Taupe (best mac eyeshadow ever made), naked lunch, and black tied, with hand written. The lahses i used were by NYX (if you take a look at my "Holy Grail ProductS" post, you'll see it). On my cheeks, i believe i had on Nars Deep Throat.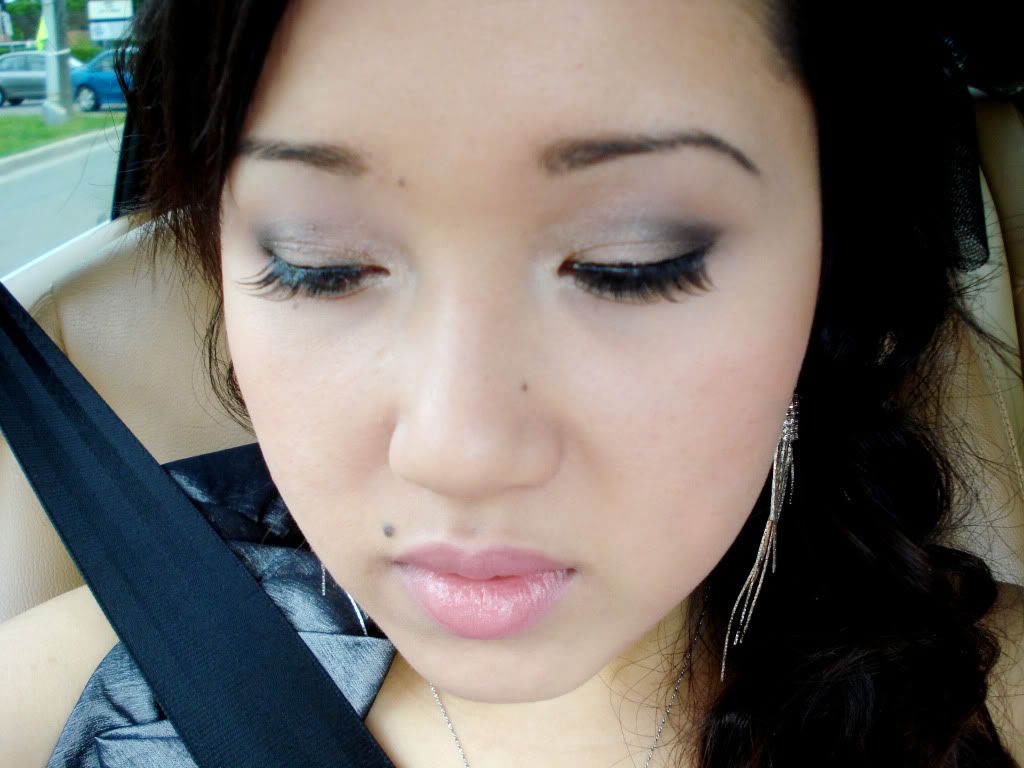 Lastly, here are some FOTDS while i was in the car ;)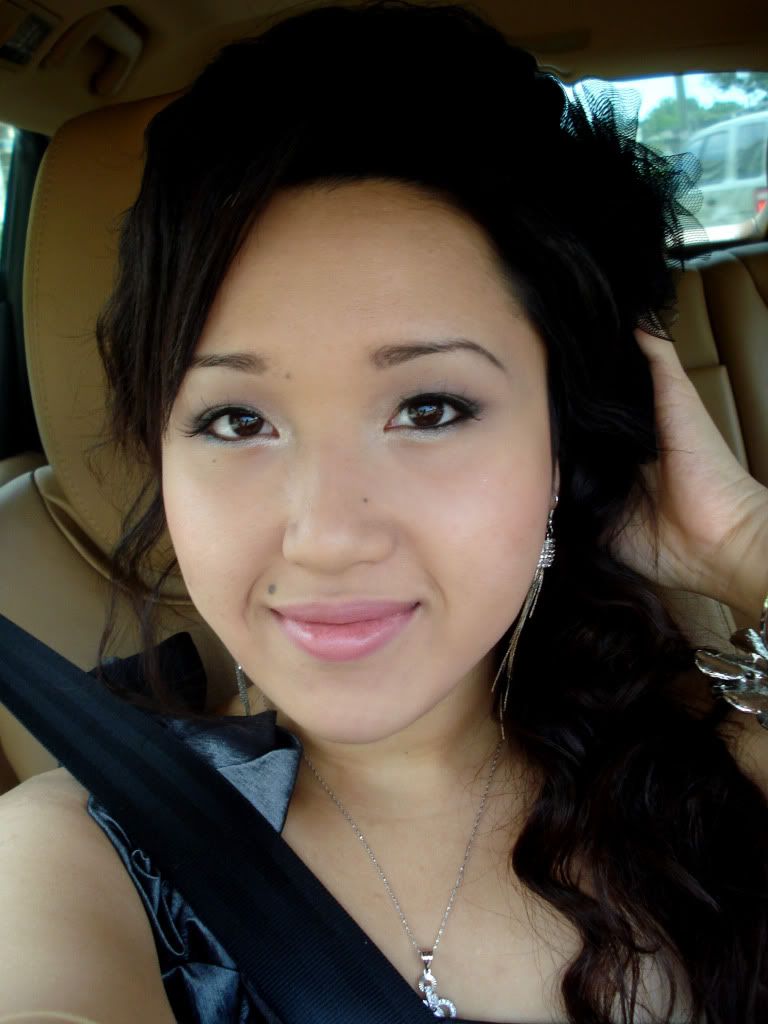 the hairstyle i was going for was curly hair to the side. I also put the headband to the same side, because it gave me that extra poof & i thought it made it a little bit more formal. I was a little upset, because i thinned out my hair major time a month earlier, so my hair wasn't as volumous as i would have liked.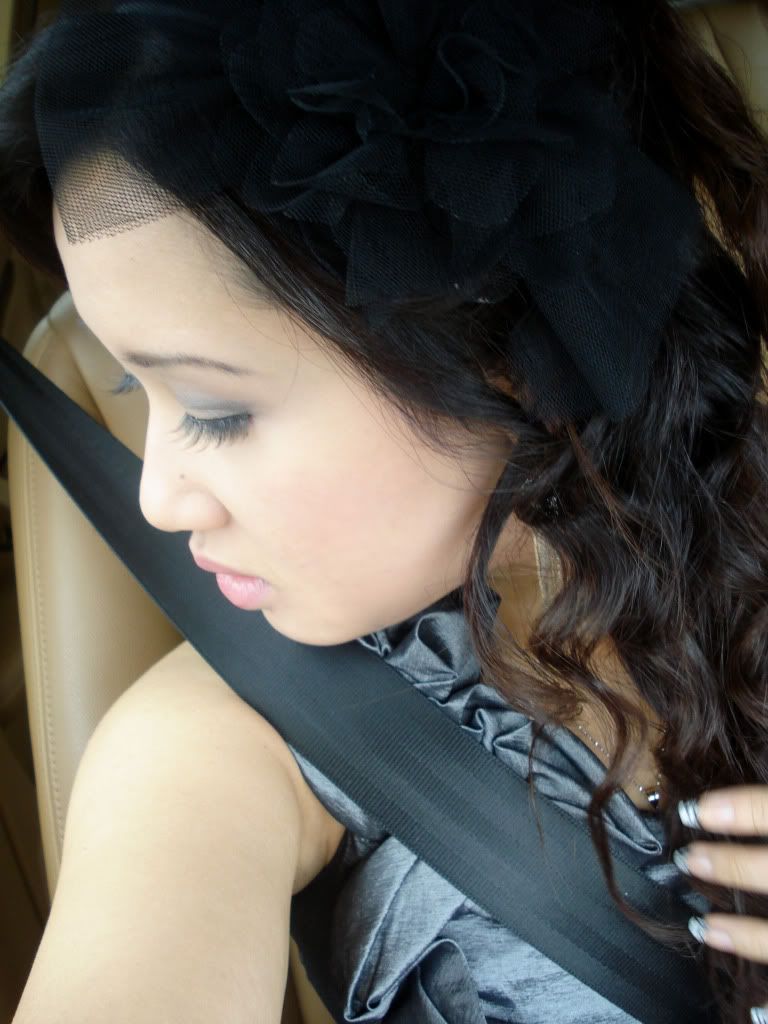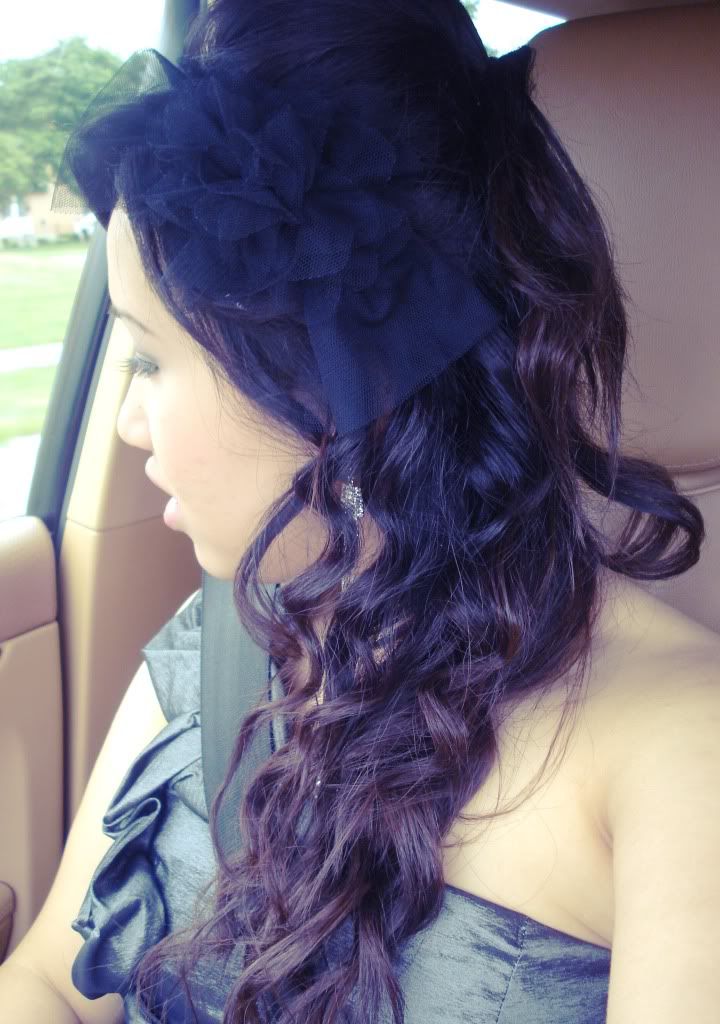 That ends the beauty/fashion part of this post. Now, lemme move onto the wedding itself! Like i said, it was at the City CourtHouse. Here is a beautiful photo taken by the professional photographer of that day: Zaheer Molu (Amazing photographer!) of where the ceremony was held. The weather was perfect!
Family and close relatives were seated in the front & I had front row seat! :D so i was able to get some good shots. This is a closer shot of where the bride and groom will stands with the Priest.
Althought i've been to a few white-style weddings this is the first time i've watched the whole "walking down the alsie and saying of the vows" (mainly because i always seem to miss it!) Here's the bride and groom saying their vows. It was very emotional for the bride. She started to get teary while struggling to utter her vows. I thought i was going to start crying as well! This is after
8 years
of datting! All i can say is
finally!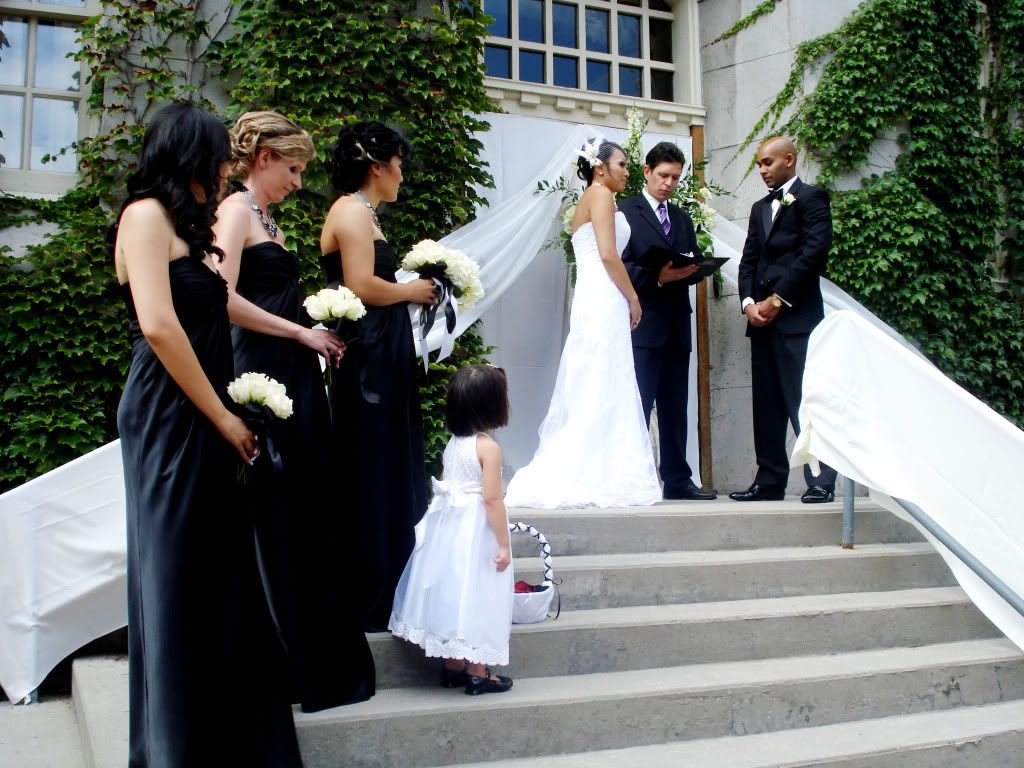 Here is an even better shot taken by the photographer
the cute flower girl and boy
Following the vows, was the reception, where appetizers & drinks were served. I actually didn't photograph the place at all or take any pictures outside. I was starving to death at that point, because i haven't eaten all day, and i woke up at 6 for work! So basically all i could think about was food at that point. They had sushi, and curry chicken, & deep fried shrimp were a few of the appetizers served on a skewer. Eventually we got bored hanging out outside, so we went into the CourtHouse to look around.
I've actually never been there before, but there are actual JAIL cells at the bottom floor. The purpose of those jail cells were to hold prisioners, until their court trial (which is held on the upper floor). My boyfriend told me it's haunted, and apparently the ghosts come out to play at 3am. I was a little nosy, so i googled it and apparently an innocent man was sentenced to death there. GOOD thing I left the party before 3 am. LOL
The bride and grooms wanted to take photographs in there (PRETTY CRAZY!). It gave me a really strange feeling, knowing that someone has basically live in there before, innocent or guilty. Here is a cropped out photo of the jail cell taken professionally by the photographer of this wedding. I cropped out the bride and groom.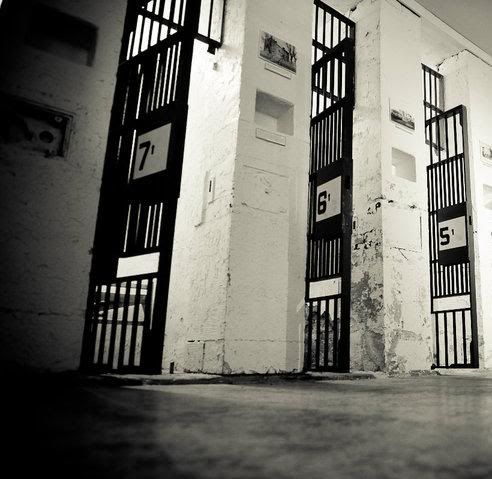 A few minutes before 6, everyone started to make their way for dinner. We were lucky to see the decor before everyone else, and i thought it was very pretty! i love the background where the brides& groom (with their brides maid and best men) sat.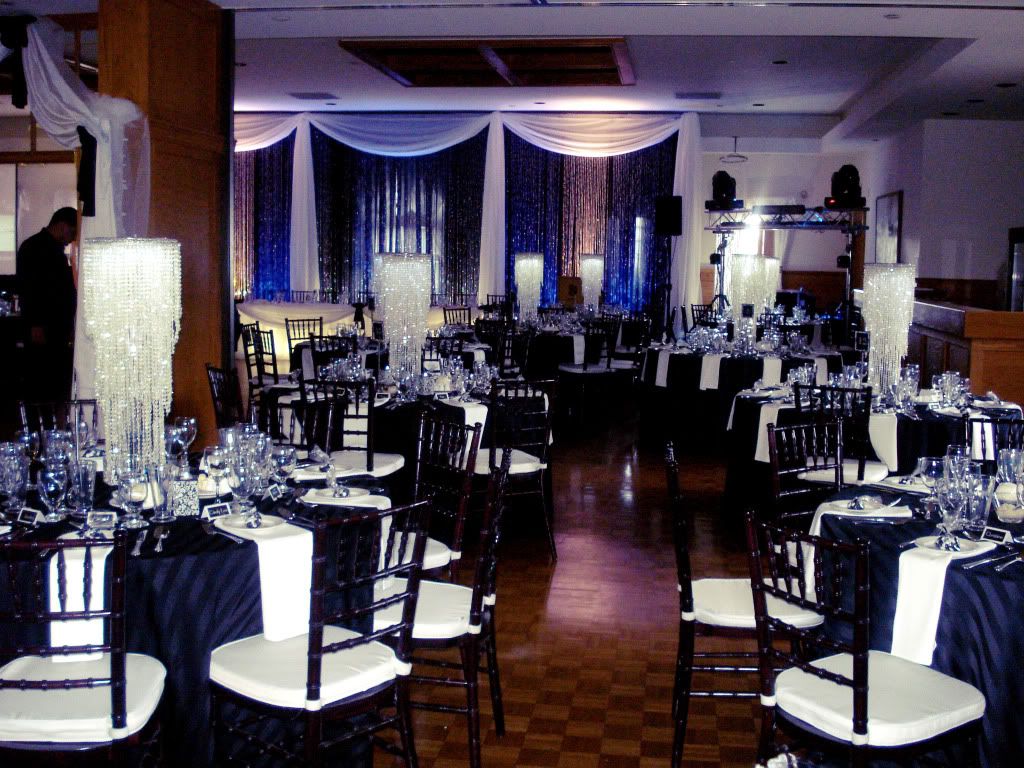 I love how the center piece of each table was a chandiler. It was very pretty & unique. It was the first time i saw that done, usually there are flowers. I was also happy to find that we had one of the best table to be seated :)
It was also very cute to find that we each had our name tags with our nicknames. I kept ours. We also got M&Ms in black and white as wedding favours, fresh from the factory! They even had pictures of their faces printed on it. So cute!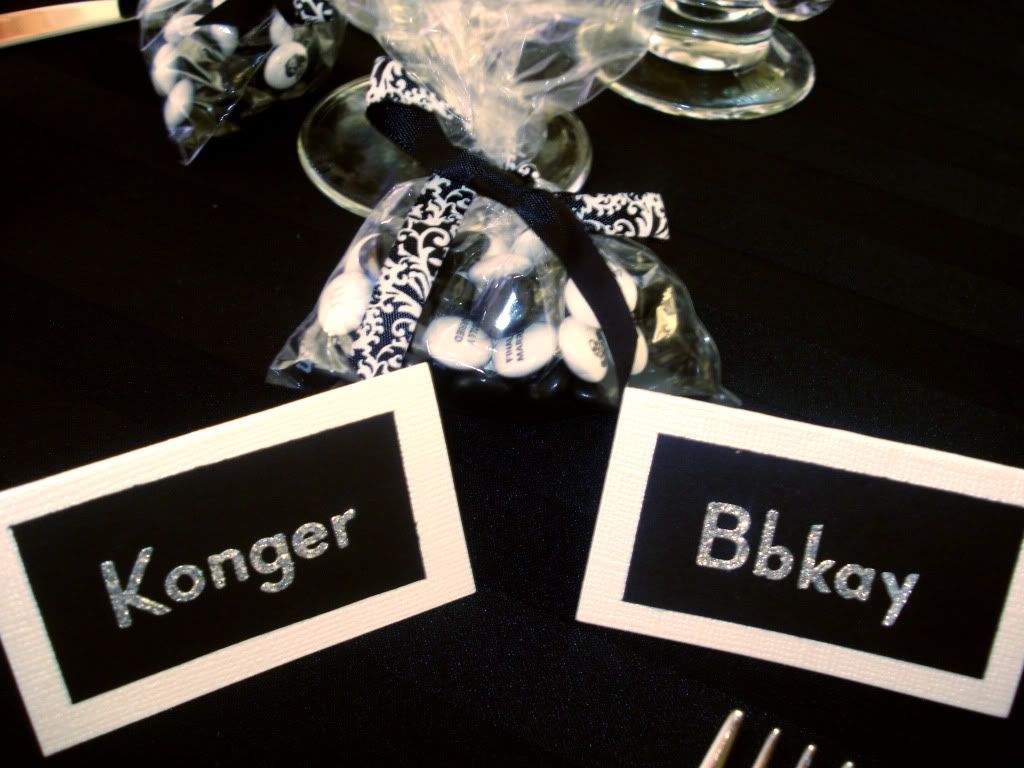 This was our dinner. Dinner wasn't as i expected. It was below average. This is the only complaint i would have about the whole night. The vegetables that they served us were OLD! and the steak was too soft and it didn't taste good. We had an option of Steak or Veggie Pad Thai as the main dish prior to attending the wedding.
Lobster Soup (very creamy! not my cup of tea, but some may love it)
Steak
There was also Salmon, but i didn't take a picture of it.
Dessert! it was yummi
There was a "hollywood & red carpet" area, where guests can take photographs. Here is my favourite.
my boyfriend and i. We matched to the T! LOL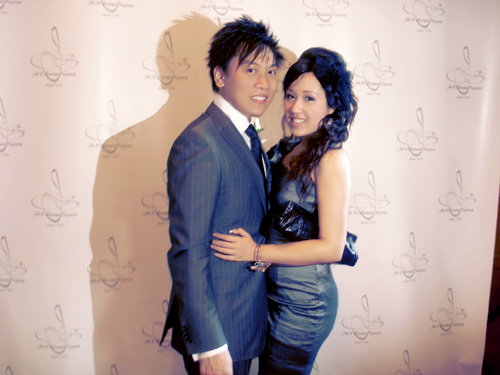 Us girls being silly but cute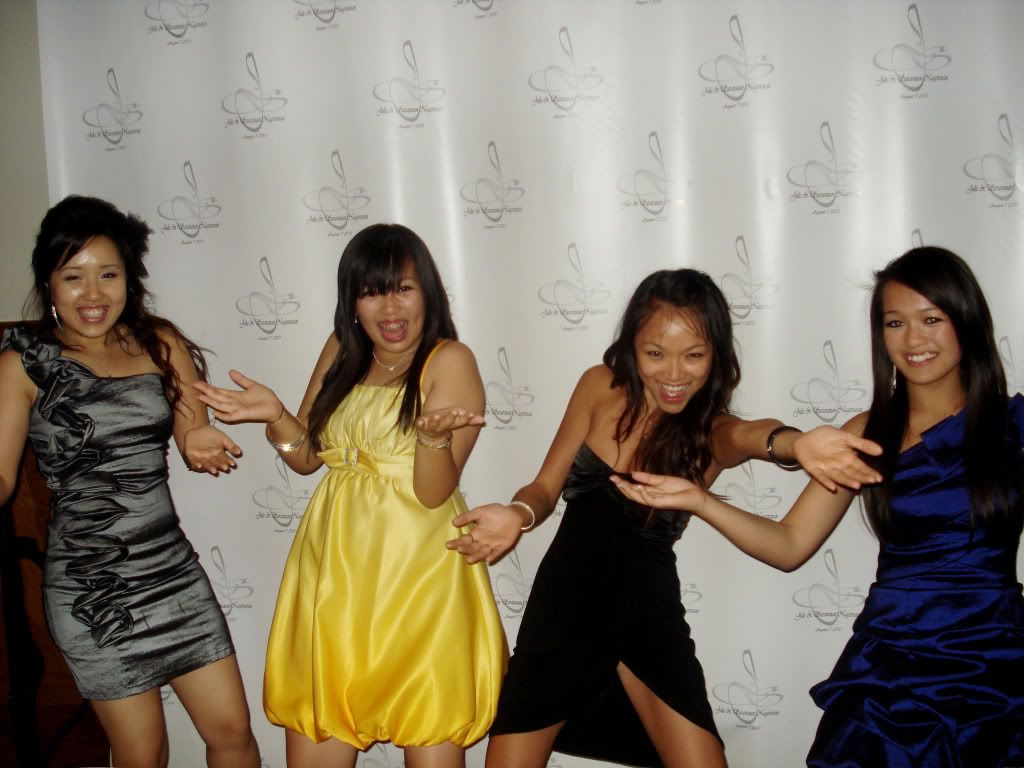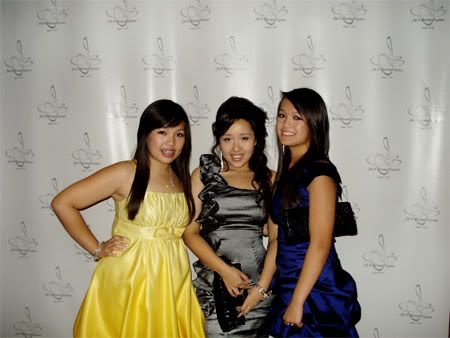 they got rid of the red carpet by this time, because it was after dinner.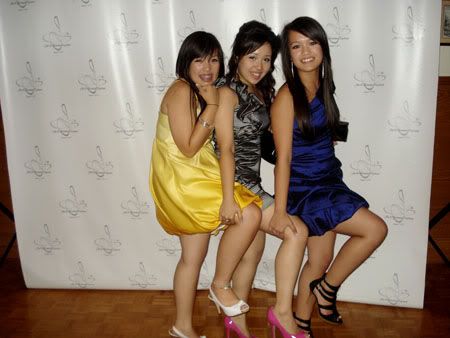 & it was a huge surprise to bump into a highschool friend from like years ago! It was so random! Look at how pale i am next to her...sighh
The rest of the night consisted of dancing & drinking like freaks. It was really fun, because the guests weren't shy to go a crazy, so it made dancing really enjoyable.
First dance of the night Bride and Groom. LOVE THIS PHOTOGRAPH. They had dry ice for this part. absolutely amazing
Overall, the wedding was amazing. I love how multicultural it was, with the bride wearing 3 different cultural dress. From the traditional Ao Dai (vietnam) in the morning, to the White wedding dress (for the ceremony) to the Sari (at night). It really sparkes ideas for me when i imagine how i'd like my wedding to be in the future.
I'll end this post with a beautiful picture of the newly wed, taken by their photographer Zaheer Zmolou
Notice
Once again, the professional photographs were taking by Zaheer Zmolou. I love his photography. He did an amazing job.