i'm always on the lookout for ways to organize my makeup and unique ways to decorate my vanity. I found this cute little box at Winners, (by chance) and knew it would look great on my vanity. I'm not exactly sure what to store in it yet, but i was thinking some skincare products.
This is how it look and currently these are the things in it. I'm still deciding what is best. i thought it would look nice with my perfumes on it, but it's not wide enough. The only one that fits is the Vera Wang Pincers one.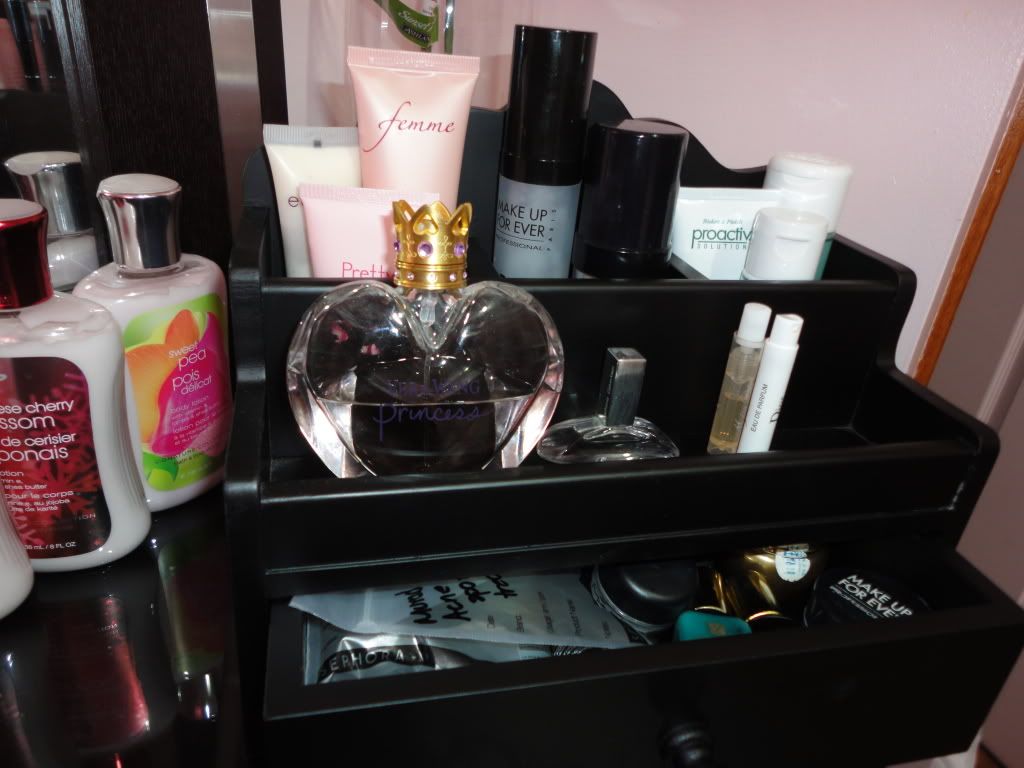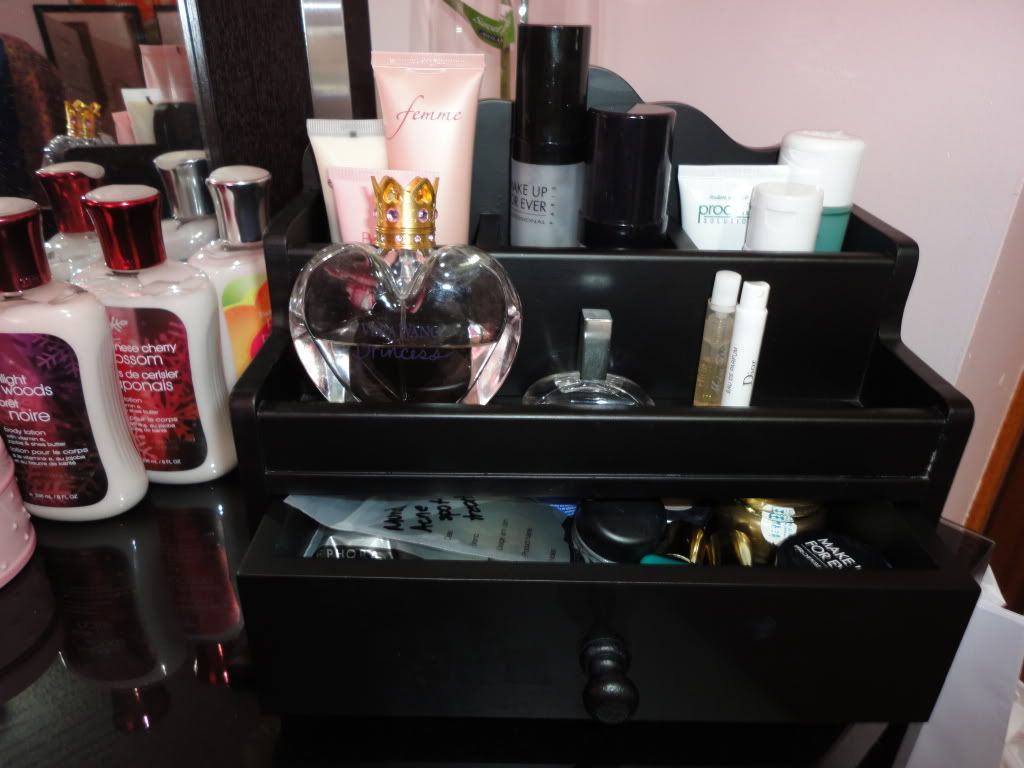 a top view. Some miscellaneous items in the bottom drawer. Mainly, a lot of sample items, i'm testing out and what not.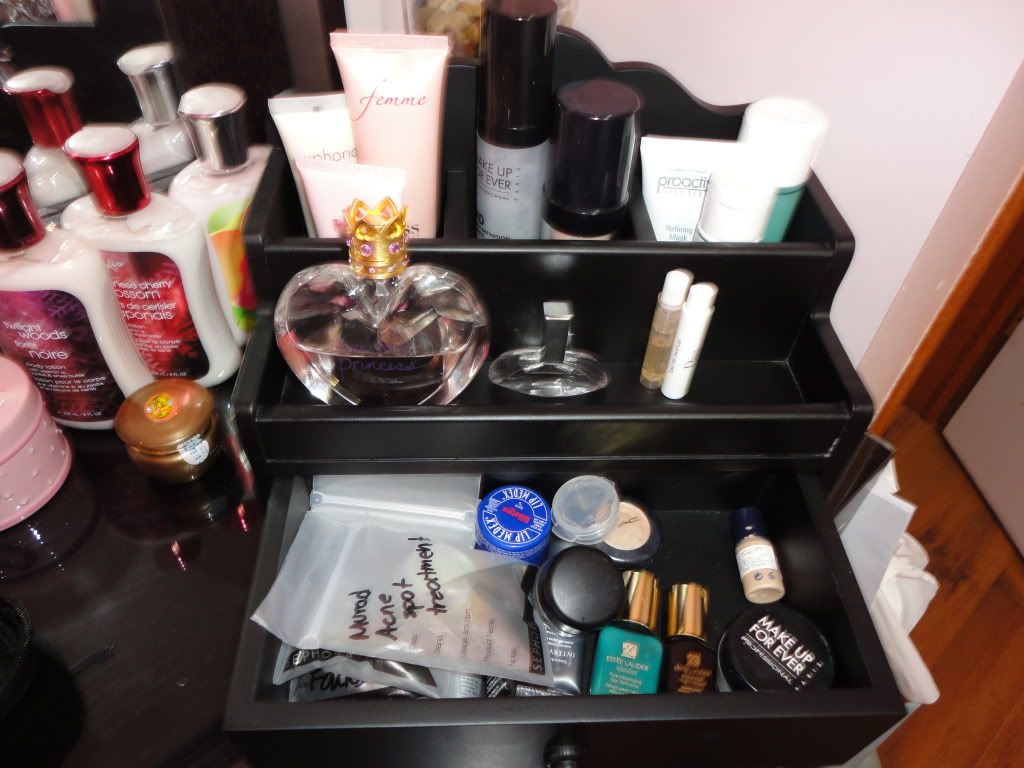 These are someskincare products that are cluttering away on my vanity top. Anyone have any ideas or suggestions of how to organize/store these?? i use them on a daily basis.
So i need some ideas. What do you guys think would look good in my "box"?? Please share your creativity