*WARNING- PICTURE HEAVY
you will be viewing a ton of pictures of me, please do not read on if you don't like these types of posts.
I want to swatch some lipsticks for you guys today, because i just got a new camera.
I've already done hand swatches on these in previous posts. If you are interested, search my blog and it should come up. However, like my NYX lip swatch, i've decided to do a whole face shot, so you can compare it against my skin tone. I think it's much more representative of the lipstick colour.

Mac Blooming Lovely (from London Liberty Collection)
Mac Ever Hip (from London Liberty Collection)
NARS Belle De Jour (decided to swatch this, because i see a lot of people are searching for this from my feedjit feedback)
Mac Gaga

Mac Blooming Lovely
: i had this in my vanity for a very long time, because i didn't know how i can pull this off. This cool tone lavendar can easily make you look like you were just poisoned if applied on its own. In this picture, i lined and filled my lips with a lip liner from
Shiseido Perfect Rouge
which give my lip a pink undertone, then i lightly apply
Blooming Lovely
. This is a limited edition shade, but i heard the next closest thing is
Lavender Whip
from Mac Absolutely love the amplified finish. if anyone one else have any ideas on wearing this, let me know!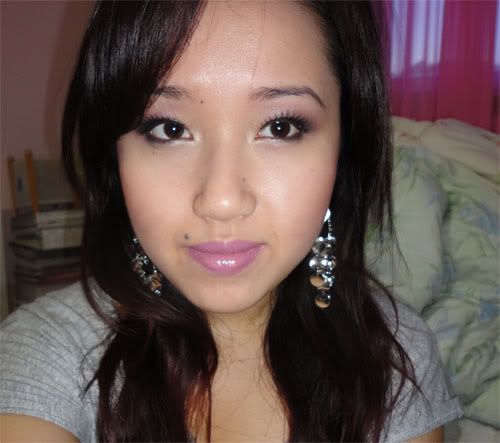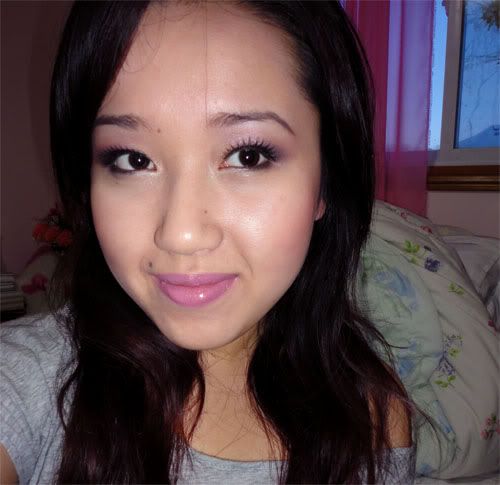 Mac Ever Hip
: is a very bright coral colour. This is one of my personal favourite! Its definitely a summer must have shade for me. It looks a little awkward against my eye makeup/eyeshadow, but I was lazy to redo a whole new look, so please ignore that. I applied this on it's own. It's very pigmented. I can't think of a dupe for this at the moment. Sorry!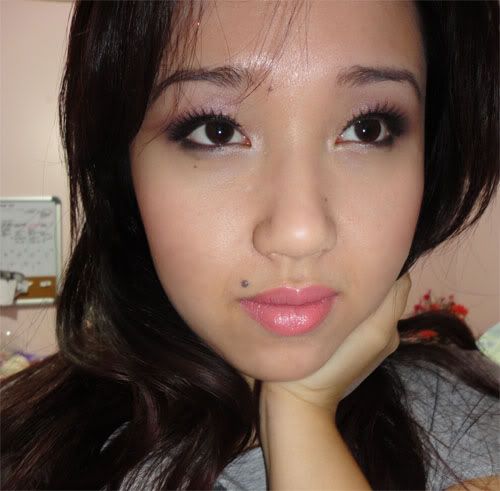 NARS Belle De Jour
: I decided to include this shade in this post as well, because i noticed that a lot of people that visit my site are searching for swatches of it. The first swatch i made on it does not justify this colour. So here it is again. It claims to be a nude colour but it has a orange undertone. The payoff is lustre, and a little sheer in my opinion. I wish it was a bit more opaque. It looks almost coral in these pictures. The lighting is just a little off.
Mac Gaga
: This is another cool tone pink. I think you guys have seen this colour around enough, but i just wanted to include it in here as well just because it looks very pretty. It's definitely BARBIE. Looks great with smokey purple eyes.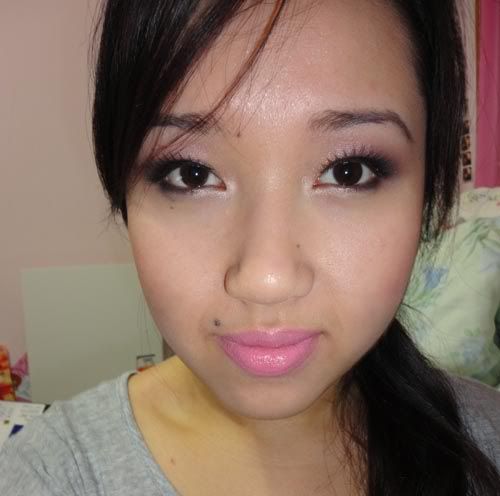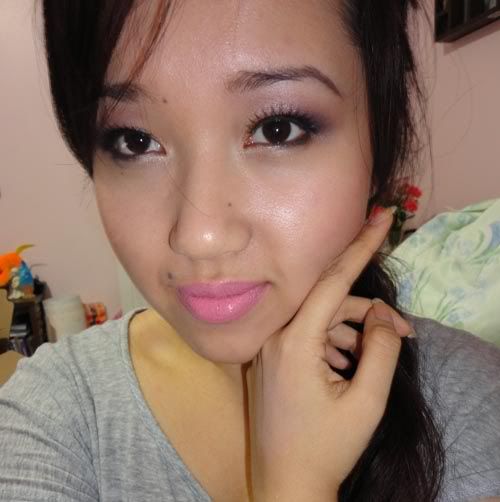 Hope you guys enjoy this post. I love lipsticks.
What do you guys think of the camera?? I think it did a pretty good job taking photos in my room and depicting the colours well. I never could have done that before.