Today i felt like doing a look since valentines is just around the corner. The emphasis of this look is on natural, beautiful glowing skin. I think that for a day like valentines day, you want to look pretty and "glowing". When you are in love, you look & feel happy, healthy, blessed, and this is all reflected in your complexion. Having that "glowing" face just makes you look like your in love. hahaha. Does that make any sense? ANYWAYSS....
So here's my look:
It's quite simple. I sticked to using pretty lashes, blushes, and pink lipstick. I decides not to do major eyeshadow blending, because i've already done a Valentines look with pink and purple eyeshadow last year. So i thought i should do something a little more simple - something everyone else can also do.


Some of the Products Used:
Cheeks
Mac Pinch of Peach Blush
Mac Mineralizer in Smooth Verge

Foundation
Makeup Forever HD in shade 115

Others
Ardell - Luckies
Mac Way to Love lipstick - MY ABSOLUTE FAV (limited edition)
Mac Bare study Paint Pot - on eyes

oh and btw:
romantic curls is absolutely crucial. lol :D :D
washroom without flash:---------------------------------------------bedroom with flash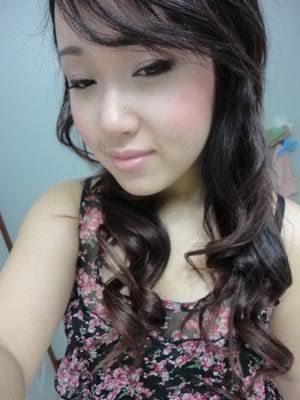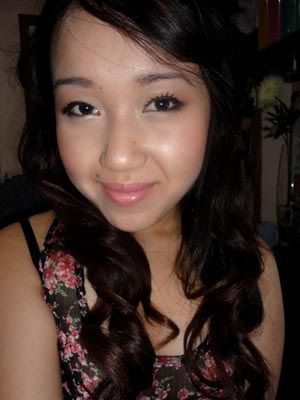 Have a WONDERFUL St.Valentines Day
If you're interested in the eyeshadow look i did for valentines last year.
click here
thanks for dropping by.
P.S. I'l be doing a "How to achieve Glowy Skin" post sometime at the end of this month, hope you guys would like it!