Yesterday, i did a Natural Valentine Day look. Today, I really felt inspired to do a
sexy, smokey valentines day
look. I think this one was much harder to pull off, because my face is far from looking anything like sexy. But i took up the challenge.
The colours were suppose to be a reddish copper, brown, and black...with a bright magenta, but the shadows kept oxidizing on me. This is the best i can do in capturing the colours. I still have to say that it not very representative of the real look
But i hope you would enjoy this anywas

Some of the products used in this look

Eyes Nyx Rust, Mac Handwritten, Mac Carbon, Mac Fuchsia Pigment

Lips Mac blooming Lovely with Mac Pretty Please

Cheeks Nars Deep Throat

this look is very bold. I literally packed on 10 pounds of eyeshadow. There is a lot of layering involve. I kind of did it in a rush, so you can tell that my blending is a little..EHHH in the pictures. This look is definitely for those of you who like bold dark colours. Red looks very intimidating but it's not that bad, if you keep it within your lid-space.
here is the full look.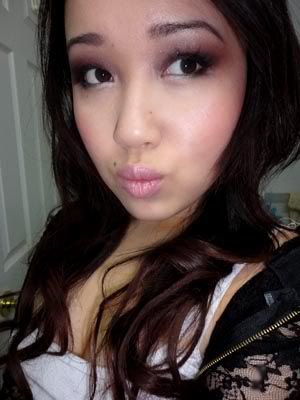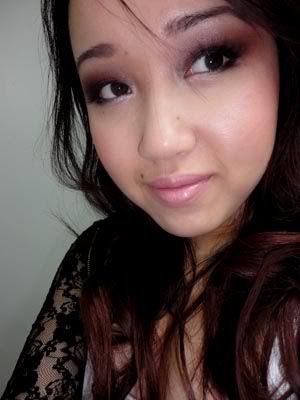 It was very hard photographing this look. I don't know why. Maybe because the colours didn't stay true. I'm a little disappointed with that. It would have helped if it didn't get dark so early here.
But anyways, I think this would be my last look for a while. I just felt the URGE to do th is look. LOL. I hope this has inspired you!! & once again, have a wonderful, & sweet Valentines Day.
Loves and Kisses to you all