From the Colour Craft Collection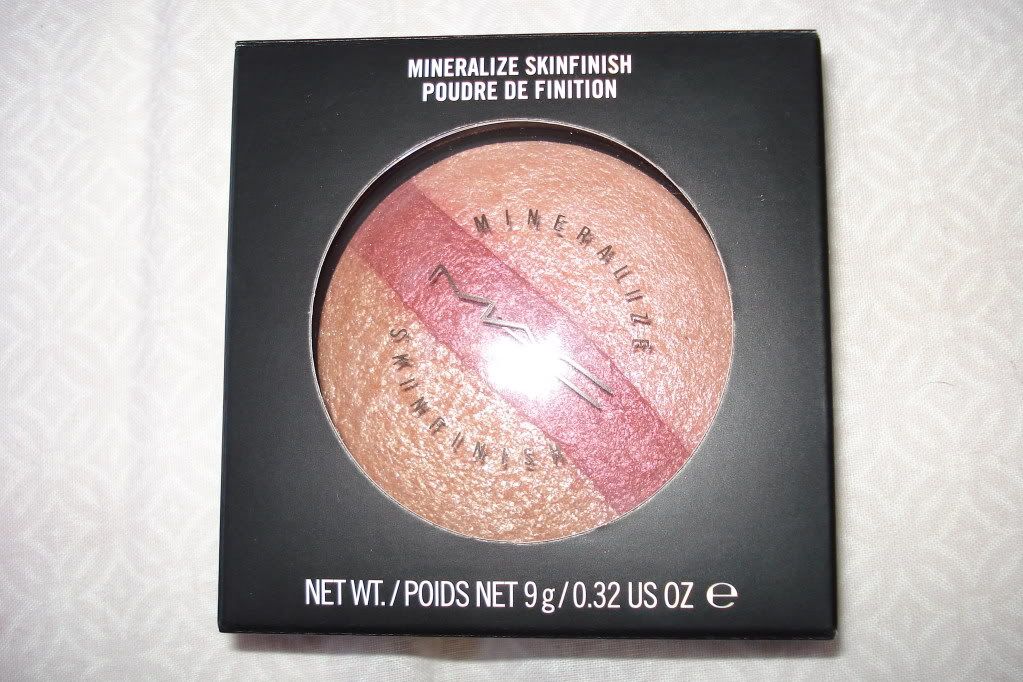 I got the Smooth Verge Mineralizer, because i thought it was absolutely bEAUTIFUL! i got the trio instead of the single, because you get three shades, or you can swirl it to make one shade.
I love the colour in this, but i find it a bit too shimmery for my liking. The other Mineralize Skinfinishes that come in one shade, is less shimmmery. I guess because they do not have big chunks of..."glitter". With this product, I only apply a light layer to give my face a healthy glow. You can also apply it over any non-shimmer blush, to give it more of a "pop". I would recommend these to make up collectors, who would just like something nice from a limited collection, or someone who really loves shimmery Mineralized Makeup.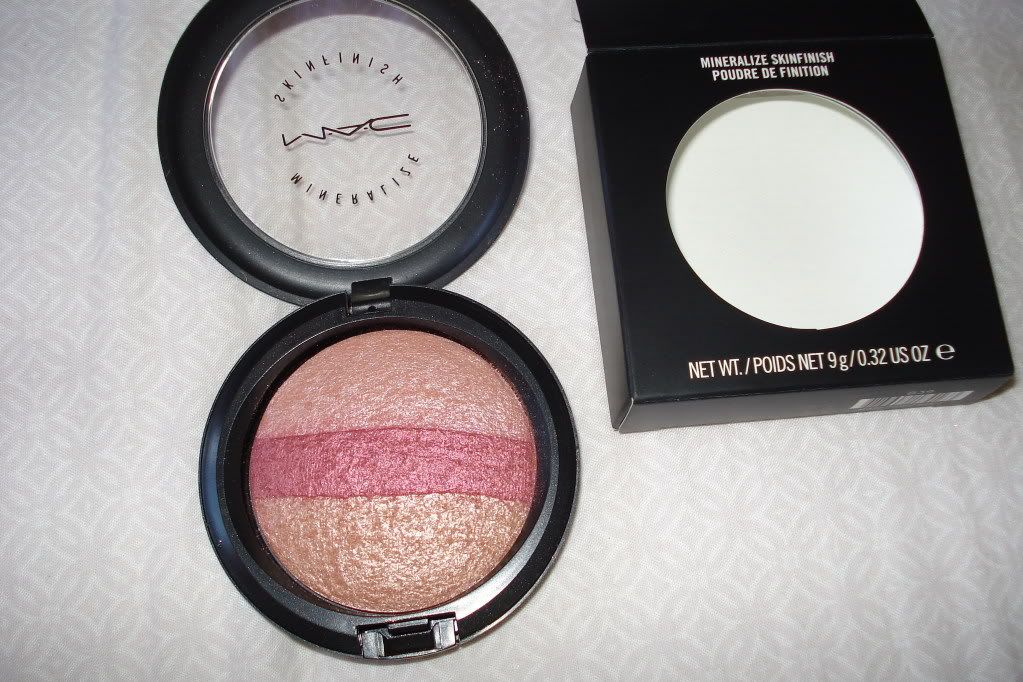 Swatches
(left to right) All together, bottom, middle, top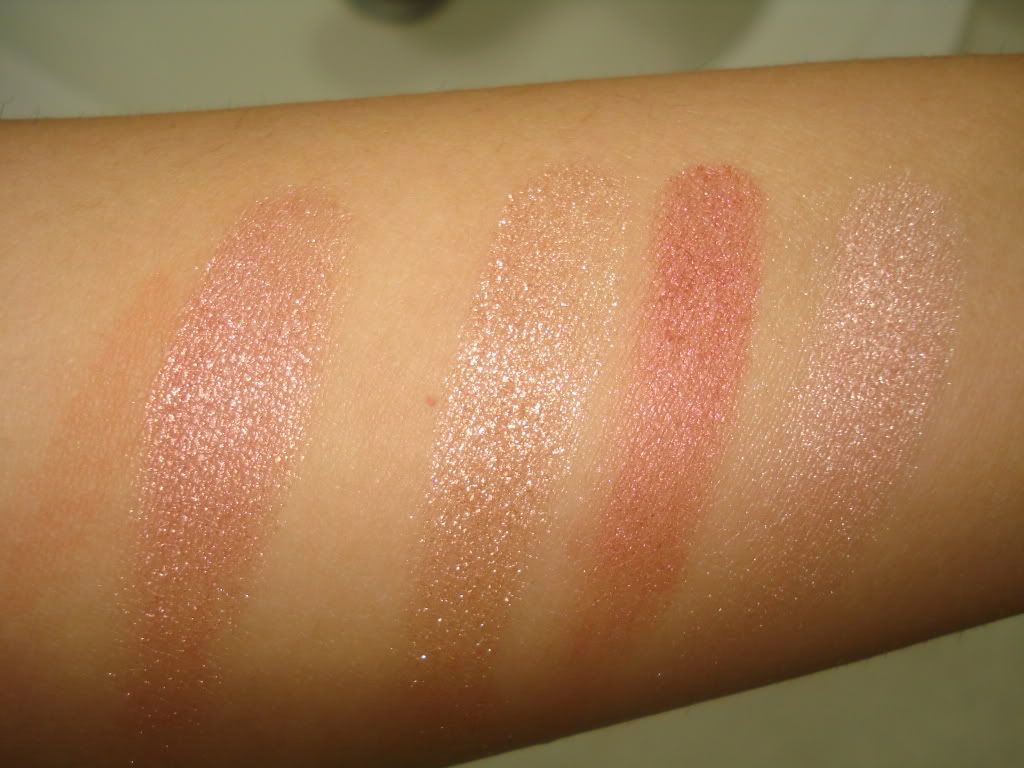 From top to Bottom * i rreally like the bottom colour !
With the skinfinish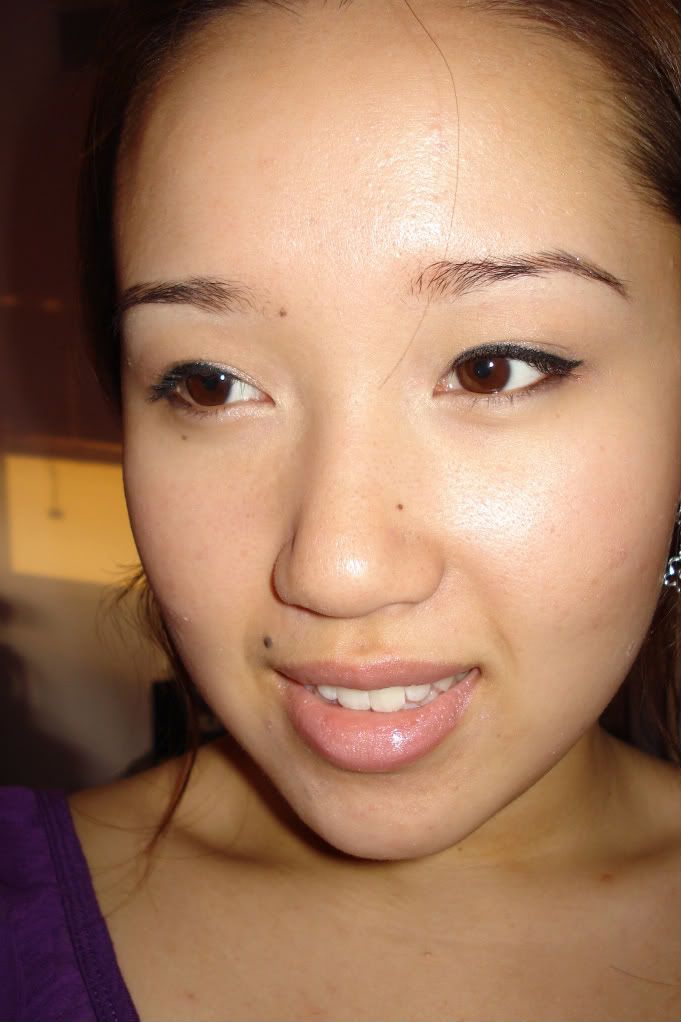 On my face, i have :
Mac liquid concealer in 110
Rimmel Exaggerate Waterproof Eeye Definer
Define a Lash (pink) Mascara
Mac Smooth Verge, the top two colour
Mac Pretty Please lipstick
Blistex
Mac Naked Lunch e/s
Brows, eyebrows powder