Exam are overrrrrrrrrrrrrrrrrrrrrrrr. YAYY!! hhahaha
So i have been watching this chiense movies for a while now, and just recently finished it and it's an ancient time series, called Beyond the Realm of Conscience. I absolutely love the wardrobe in this drama. The clothing, the colour, the headsets are so fragile, vibrant, and elgant. I just love it. i especially love charmiane's wardrobe as the king's lady. The gold is just so glamous but elgant. When i saw her on screen wearing it, i was just so jealous. I love the vibrant colours. Too bad, normal people would look retarded wearing these things now-a-days. I've always admire those ancient time series wardrobe. THe only thing i did't really like was the Hair. They made it massively huge, and it just remind me those korean series instead of the normal chinese series. ANywas, enough said...
Here are pictures of the wardrobe
So aside from the wardrobe, i've also the makeup that they have done on the female casts. They would draw a symbol on each lady, who was the king's wife. Here are some photos.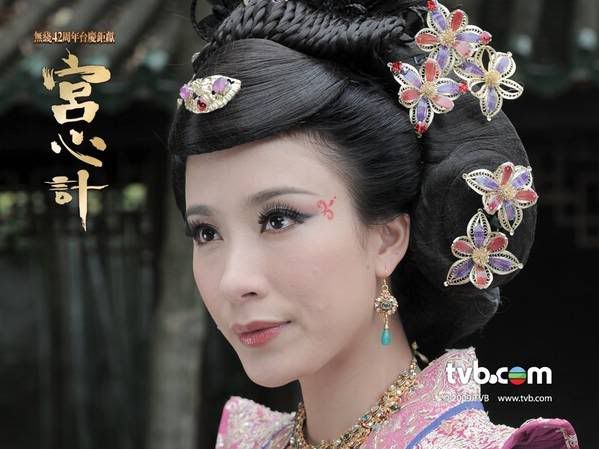 I just thought it was so cute, so i was inspired to doing one for fun. Ofcourse i didn't go out with this. I did this in my room, and kept it to myself. hahaha.
A little bold, but pretty non the less i think.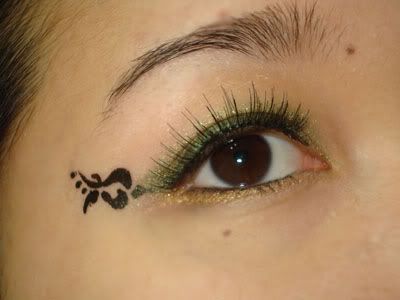 I used liquid black eyeliner btw.
Enjoy your HOLIDAYS! :)