I've been acquiring a few Mac items here & there for the past few month. Some are from the permanent collection, and some is from the limited collection. I realize i haven't had the chance to play with them very much, since they are still in their packaging, but i wanted to swatch them for ya today.
First, let's start with the
Wonder Woman Collection
I grabbed one item from this collection, and it is the
Mighty Aphrodite
. The combination is pretty. The larger half of the blush is described to be light pink coral. It reminds me somewhat of
Nars Deep Throat
. So if you love Nars Deep throat, then i would recommend this blush.
Might Aphrodite
is just a tad bit more pink then
Deep Throat
. The smaller half of the blush is just a more reddish coral colour.
Here how the packaging looks like. I'm not really in love with it, but i guess it's nice to have changes.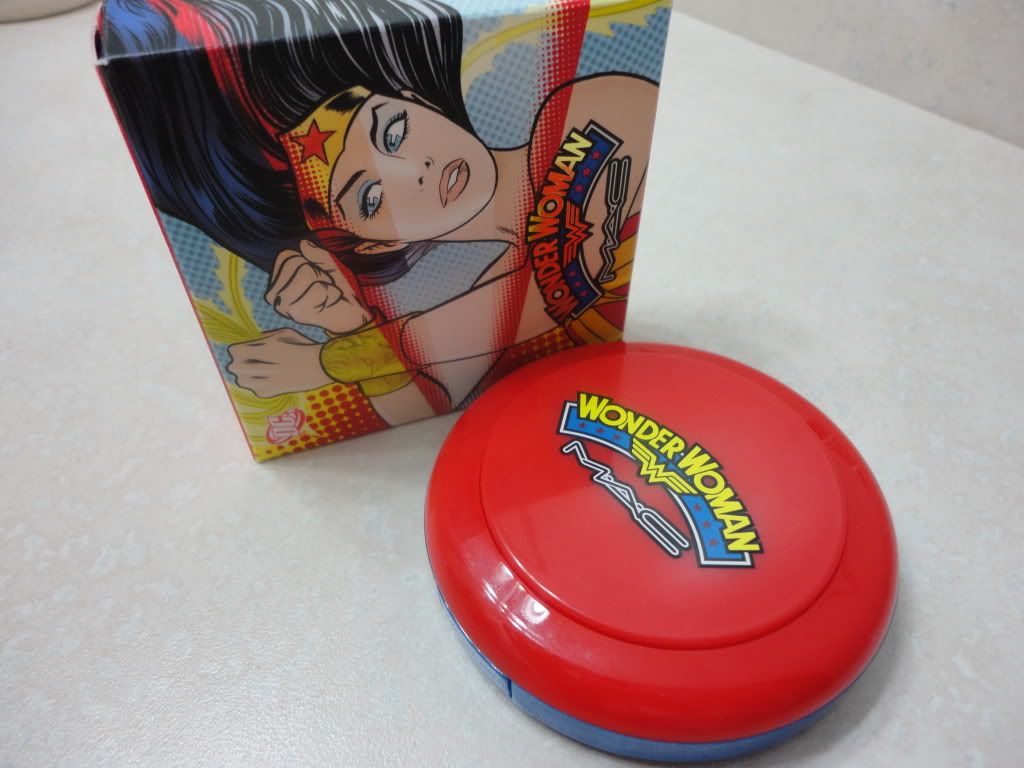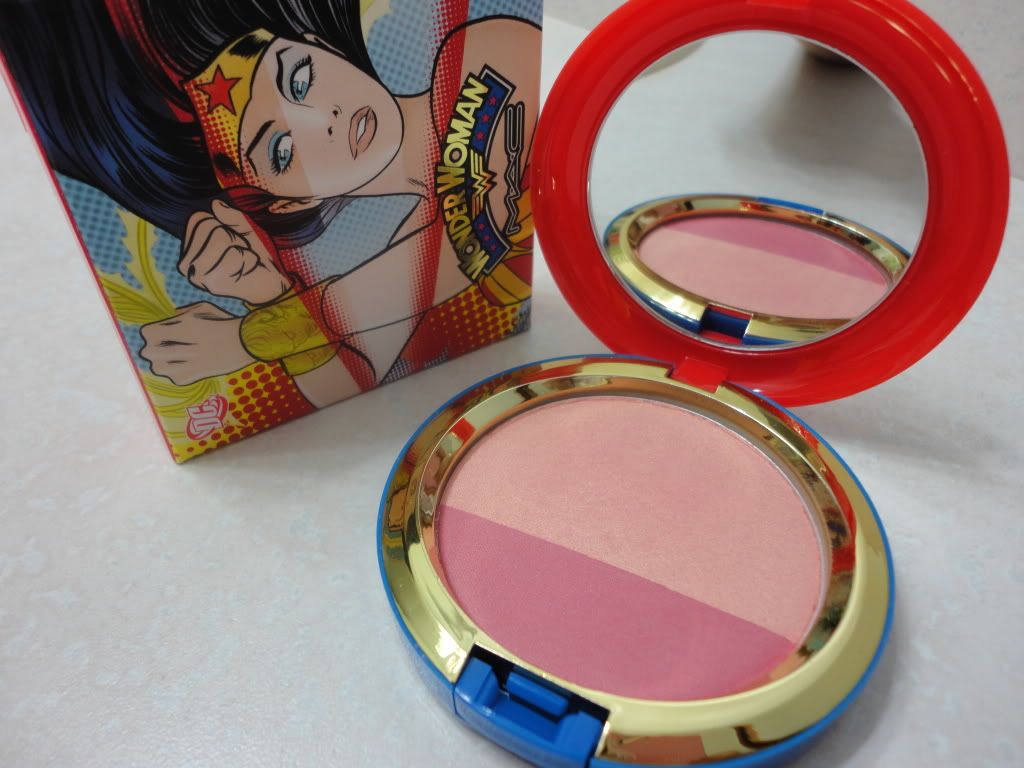 I love the colours, but i'm not crazy about the formula. I'm actually disappointed in the pigmentation. It's very sheer. The larger half of the blush (light pink coral colour) is more pigmented then the smaller half of the blush (reddish coral). Definitely need to layer this on if you want it to be visible.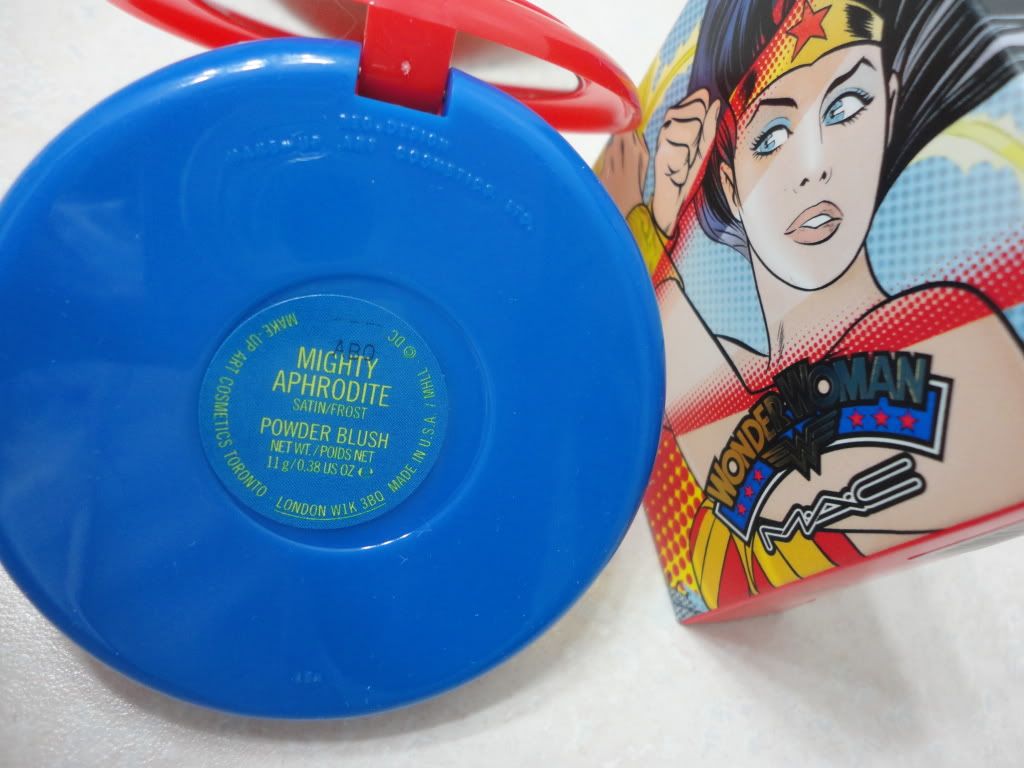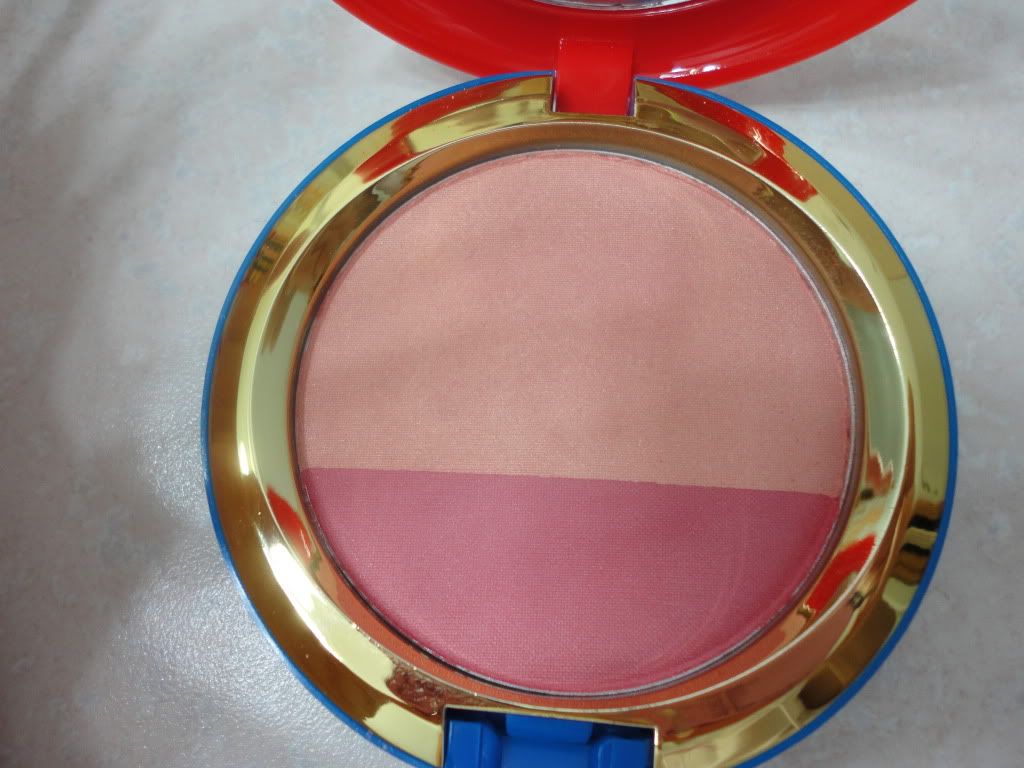 Swatches: It was much easier getting it onto my fingers then onto my hand.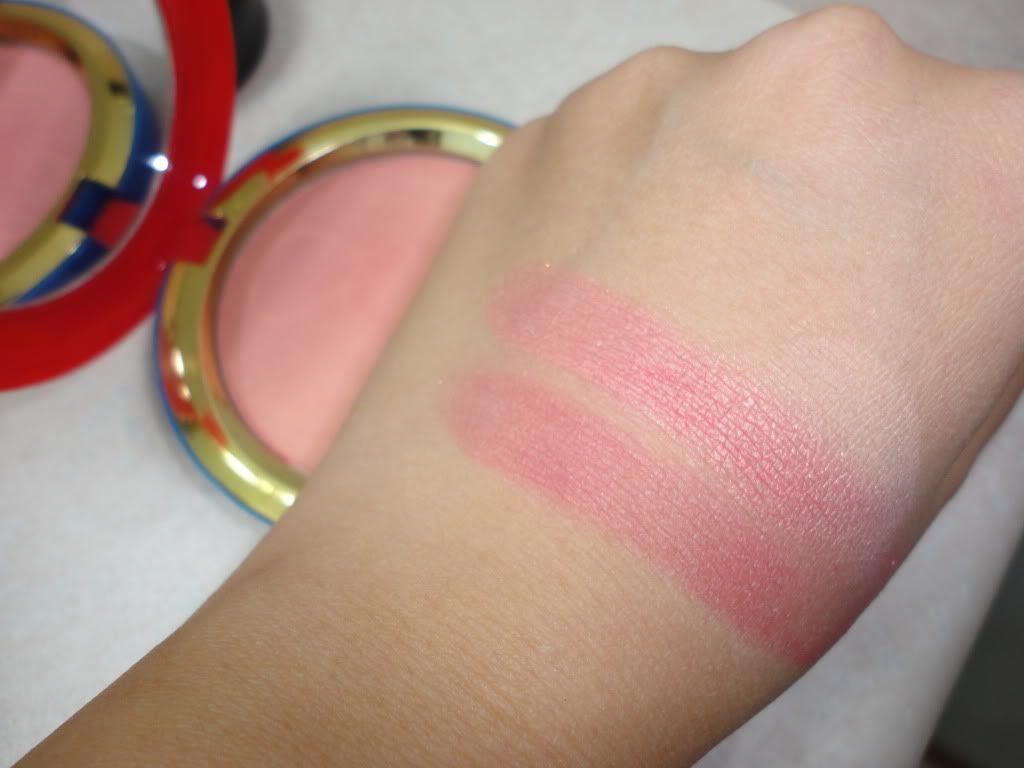 The
second item
that i've acquired was from the
Mac Venomous Villains
Collection. I picked up this beauty powder, because i never tried any from Mac. The one I got is
Blair Rose
and this is like a pinky plum colour.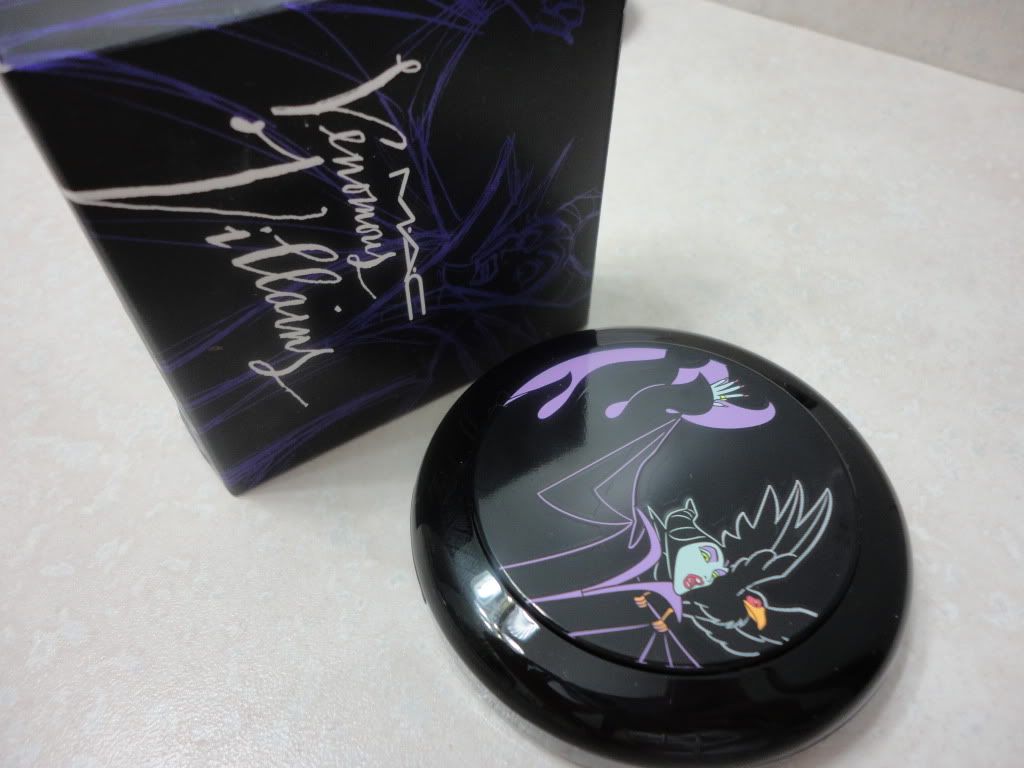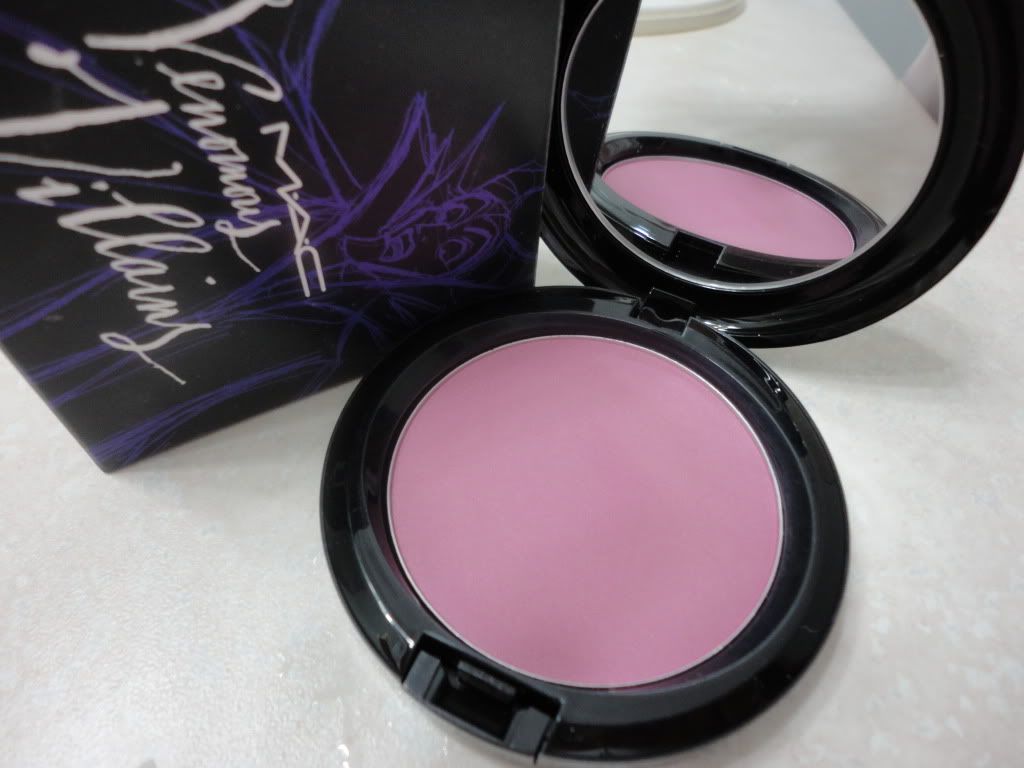 swatches: sorry, my flash kind of made it more warm tone colour then it should of.
The pigmentation is sheer but pigmented and I don't know if that's normal for beauty powder? I wear it sort of like a blush, because i think the colour is very beautiful. Don't be afraid of how it appears in the packaging. I wear this alone, when my face looks washed out. It gives just the right amount of colour to the face.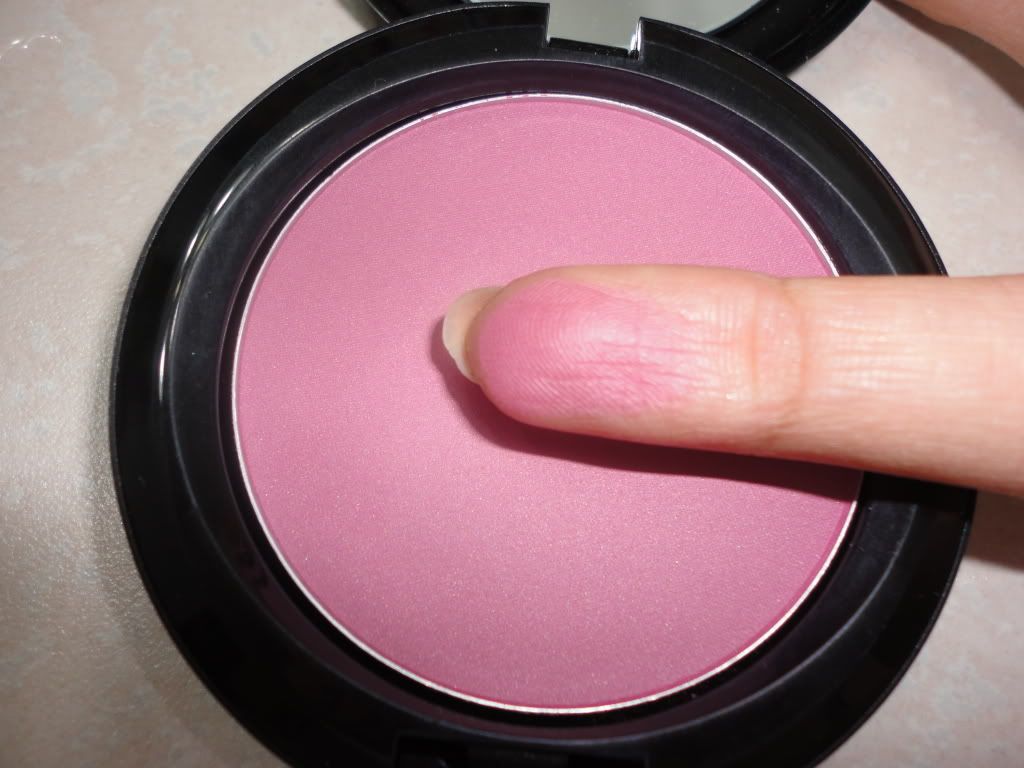 The
third item
is from
Mac Peacocky
Collection & i only happen to pick up one of their mega metal eyeshadow called
Unflappable
. I don't know how to describe this, so this is what temptalia says " it's a plummy-gray-taupe with soft metallic shimmer-sheen". I think this colour looks incredible, and i have nothing like this. I wish i had picked up more eyeshadows from this collection.
The eyeshadow is very pigmented, and i think it would look beautiful with a smokey eye look.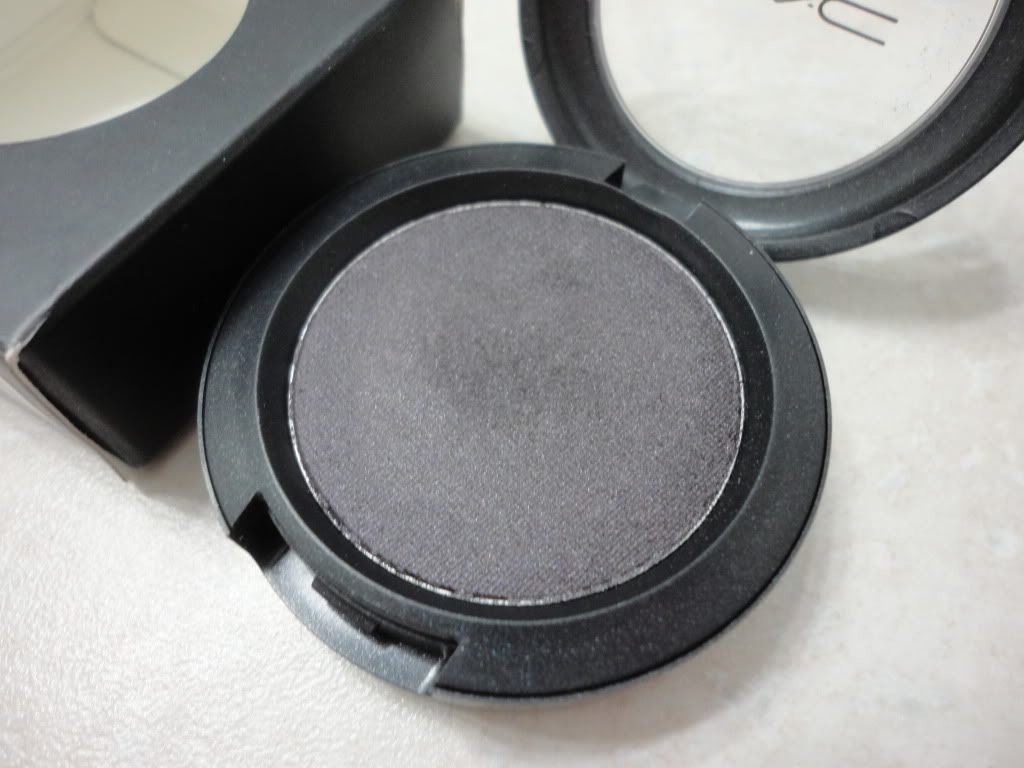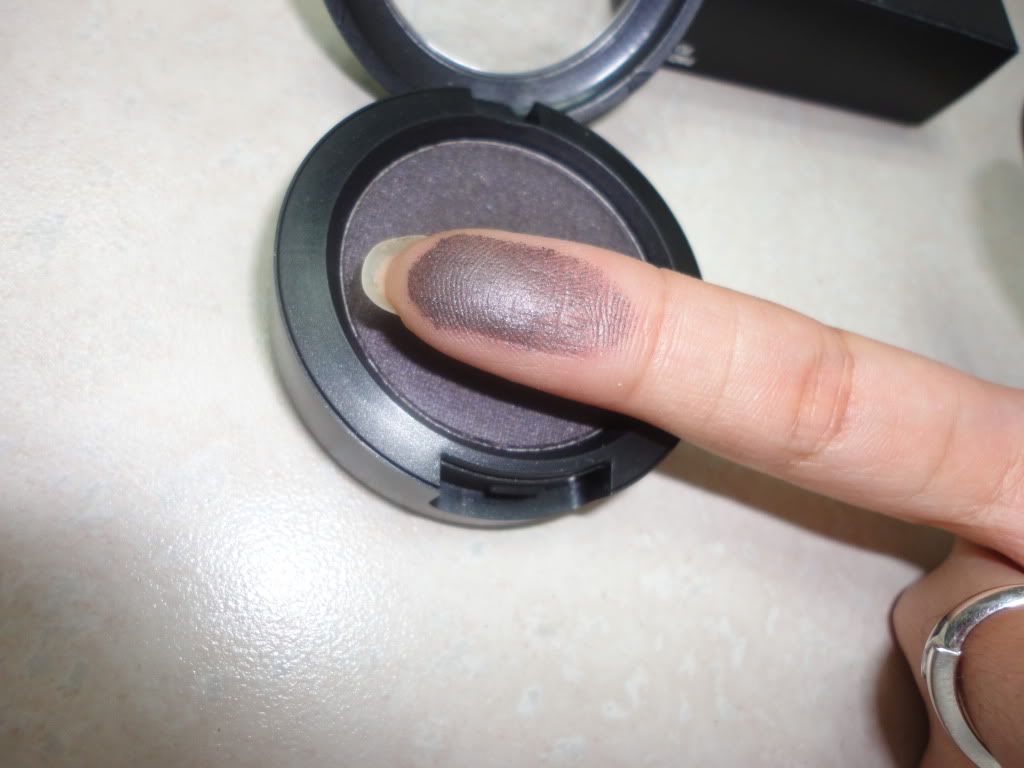 Now onto the permanent items...
I decided to try the
Mac Select Sheer/Loose Powder.
I was going through a period where i broke out a lot, and i really needed my foundation to cover my troubled area. I don't have any face powder product, besides my translucent powder from MUFE. The reason i was looking for another powder product was because, I wanted something that offered a bit of coverage while setting my foundation at the same time. Hence why i tried this.
What i discovered was - DON't BOTHER WITH POWDER, when your face is dry/flaky and breaking out. Using powder just EMPHASIS that, and it looks terrible. Sadly, i can't return this, but i figure it would come into use when i have better skin day. Perhaps i'll give this a try in the summer.
But overall, the powder on it's own has light coverage, it's very soft, and i do like it. I imagine it would be wonderful if you don't have dry skin issues.
Another product i got from the permanent line is a blush. It's called
Pinch O' Peach
and it's a
sheertone blush
. I'm absolutely in love with the sheertone formula! It's feels very velvety and creamy when i swatch it. The colour payoff is incredible, and i love the fact that this shade is not shimmery. Sometimes i just want a MATTE coloured blush. They always look great when i'm trying to do a natural look. I'm definitely going to look out for more Sheertone formula blush from Mac from now on.
btw
i was told by the SA that MAC is bring out new blushes? I don't remember if she said it was the cream formula ones, or the powder one, but they are up to something she said. Anyone else knows anything about this ?
swatch: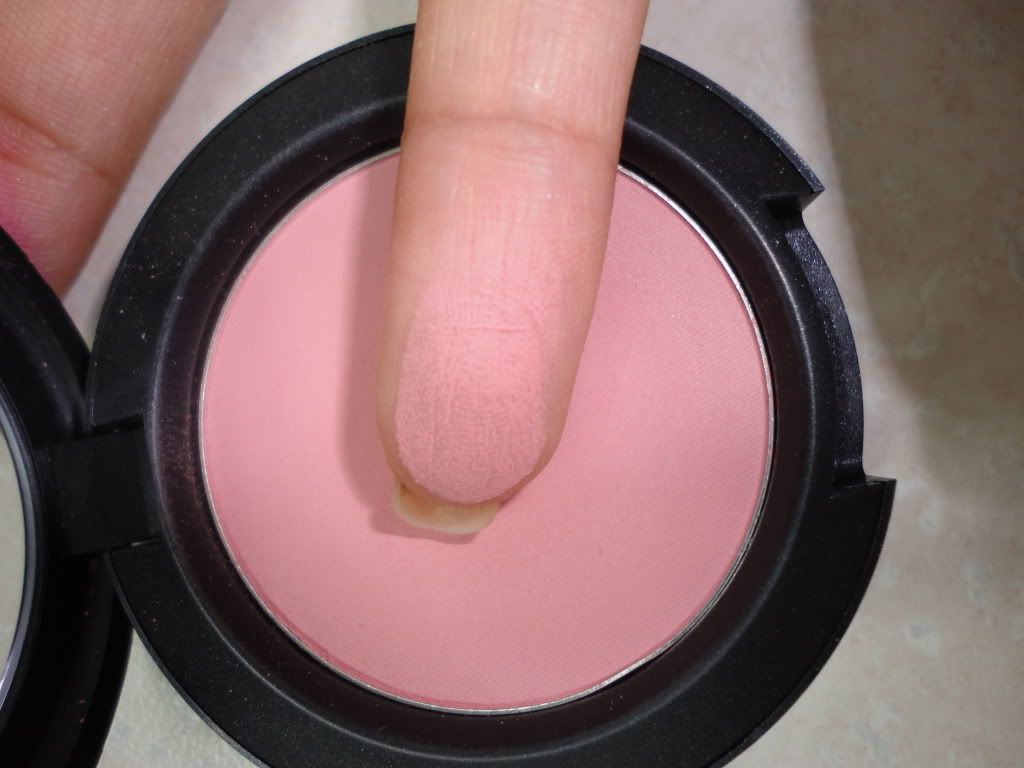 LASTLY, i can not go to Mac and not pick up any of their lipsticks! Welcome the two that has now joined my lipstick family
Mac Costa Chic, and Chatterbox
. Costa Chic is a frost coral colour & Chatterbox is a amplified pink. They are both bright shades
left is Costa Chic and right is Chatterbox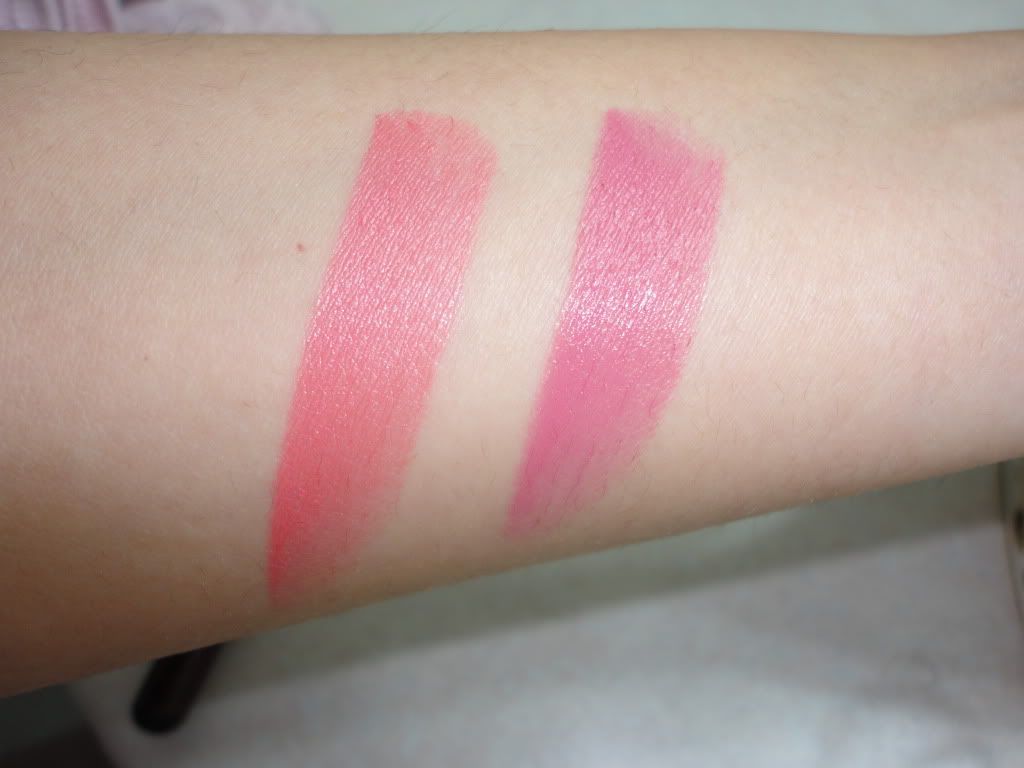 ...and that is all! Thanks for viewinggg