Hi everyone!
it's been a long time i know. I've been soo lazy to blog, but today i was motivated by a friend - so i thought i do a quick blog. I'll try to blog more frequently, because there is SOO much that i want to share with you guys!
Anyways, I know valentines has passed, but i still wanted to re-create my eye makeup for valentine day this year. That, and because i haven't uploaded a eye make up in a while! It's quiet simple. I didn't use that many product. There isn't that many pictures, because i'm still trying to get use to mac. I'm still a newbie when it comes to MAC computers! lol
What i used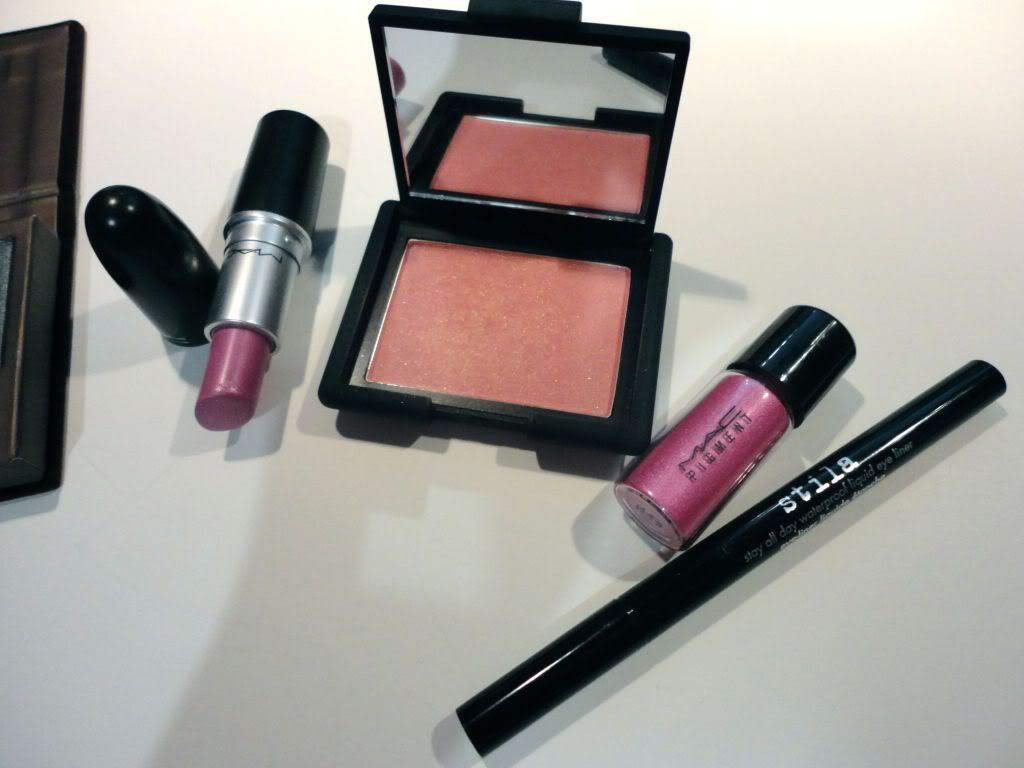 Urban decay eyeshadow in hustle (crease) and sidecar (inner lid)
Mac Fuchsia pigment (middle lid)
Stila Waterproof liquid eyeliner
Nars Deep Throat blush
Mac Bubblegum lipstick
Here is a close up of the eye shot:
full look with be update another day ;) when i have time to recreate the full look!
I hope your valentines was amazing! Thanks for viewing!