hi all! how are you today?
I realized it's been a while since I've done a personal blog post, so i thought i'd share what i've been up to the past month, all in one post. There will be quite a bit of pictures, but who doesn't love pictures right?
Two weeks ago, i went out of the city with a best friend who i've grown up with, my brother&his gf, & my bf to do some outlet shopping, as well as visit my bff. I'm actually dress shopping, because i'll be going to a wedding this summer <3 super excited ! Most of the day consisted of shopping, and eating.
We even had fine dinning for lunch at
Baton Rouge
-that has lobster in almost all their dishes! We didn't expect it to be so expensive, but it was be too embarrassing to walk out after getting seated. LOL. Definitely go there if you want to have lobster and steak. However, we were just there for some lunch, not some lobster feast! I would like to go back there for lobster someday though!
excuse the food, i remembered to take pictures in the middle of eating. LOL. Their fries are soooooooo good. And the lobster pasta was delicious!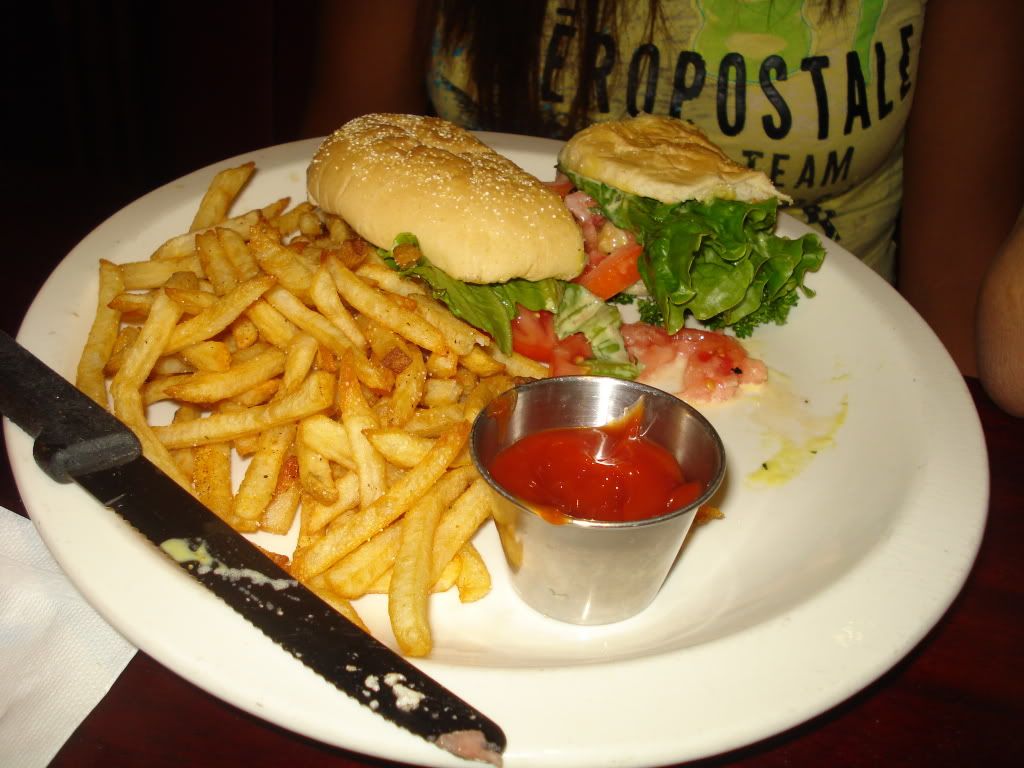 I didn't take much pictures, because we were all busy shopping, and i can never remember to take pictures.
Anywho, my last stop was dinner with my bff, whom met up with us. I haven't seen her in months, and i miss her very much. She's been working too much - workaholic, so i haven't had the chance to talk to her much! anywas, i was in the city to do some shopping, but she didn't have anything she needed to get, so we just did dinner at a Chinese resturant. I can't remember exactly what it was called, but it was decent. i think i much rather have her cook for me, because i know she is amazing - plus she loves cooking. WHAT more to ask. a BFF who loves to cook!
Anh & Cindy, otherwise known as
lifeoftemptation
i LOVE her
There are a few more photos of us, but she has them on her camera. God, i really need a hair cut. My hair is out of controL! haha
the girls, the boys refused to take a picture. :S
That wraps up that day.
So during the last few weeks, the weather here was fab! it was very hot, and sunny, but lately it's been glommy and chilly - weird.
we decided to go Go-Karting @ East park. It was still pretty empty, but for some reason when we went go-karting there was lots of people.
The track isn't very big, but it was fun. We all raced each other, but i ended up losing. I'm hoping to go to the Go-Karting place somewhere in kitchener this summer. Bff said that it's very big.
no comment. LOL
That day, we were also in the mini "arcade", but it was so sad, half the machines were busted. My friend actually made a comment, "Is EVERYTHING broken in here?!!" I think the guy was a little embarassed, and the girl working there was laughing her ass out. By the end, our tickets were only enough for us to redeem some candies. haha
Followed by Mini Golfing at Glen Park (i think that's what it's called) I haven't been to this golf course yet, it was actually very pretty inside. We all got bitten by mosquitos though. LOL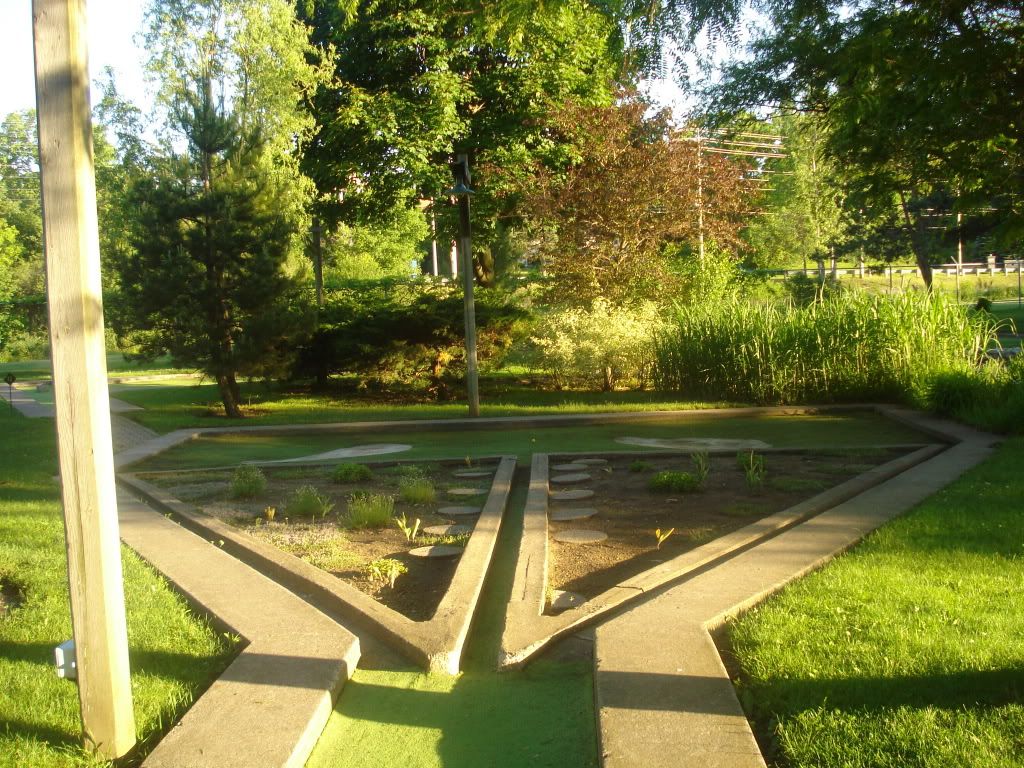 me & my bff that i grew up with
mybaby golfing.
while we were leaving, we saw ducks. LOL how cute, they were taking a family walk.
by the time we were finished golfing, it was already 7ish, and we were all starving, so we decided to have a sushi buffet at Wonder Sushi. I love it there! All the side dishes were cooked to perfection! I can't wait to return.
bf doesn't like fish, but surprisingly, he liked this one..:/ that's when i know it's GOOD, because i have the PICKiEST boyfriend ever.
i love the scallop. it was so delicious. It was my first time trying this. I'm a big seafood fan. Squids, lobsters, shrimp, scallop, crabs = LOVE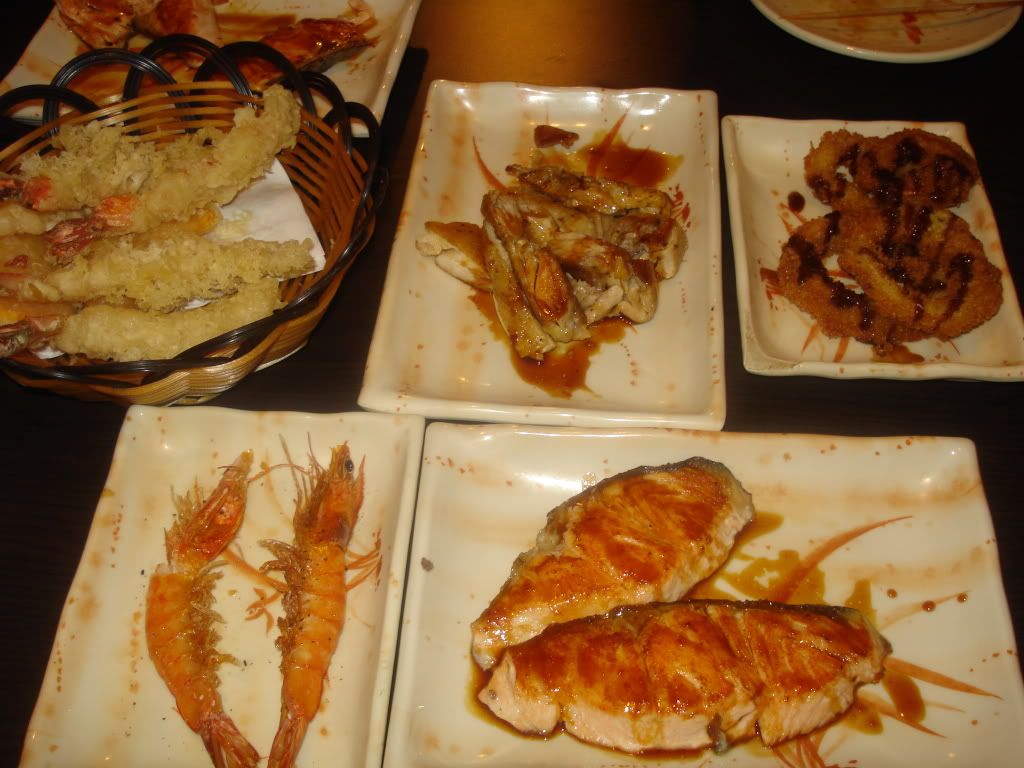 i'd have to say the sushi was okay with me. Nothing extrodinary, however, i have a friend would claim this the best sushi place in my city.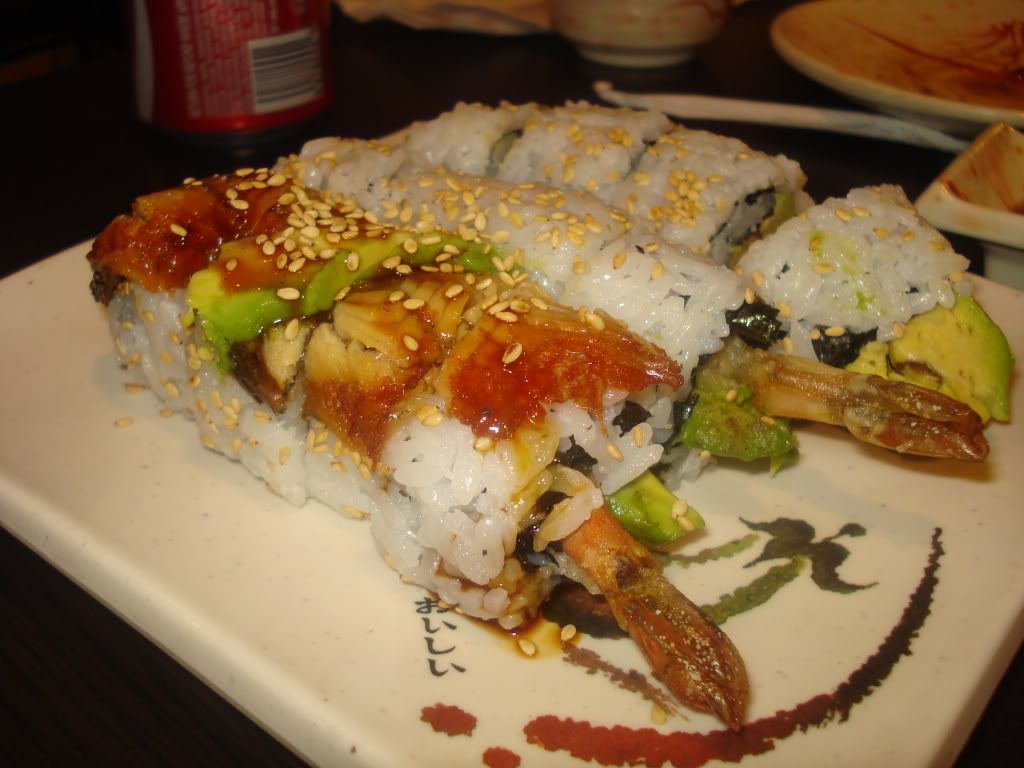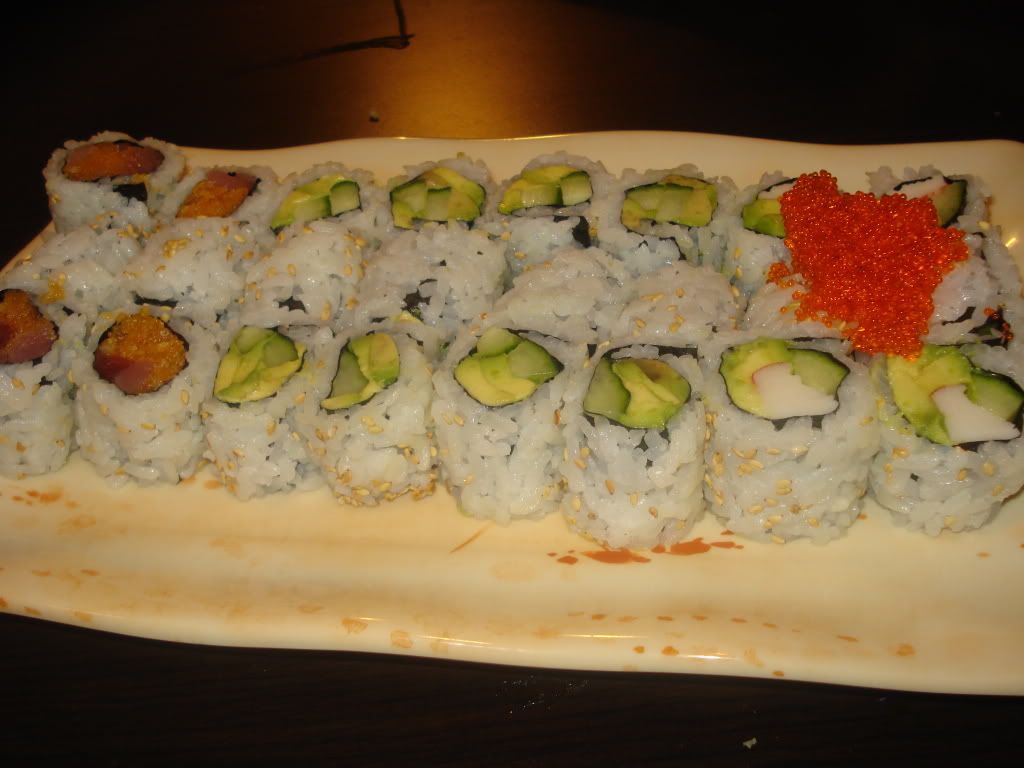 & it's quite sad to say this, but the thing i looked forward to the most was the Green Tea icecream. OMG. I ABSOLUTELY
LOVE LOVE LOVE
Green Tea Icecream. I want an icecream maker just to make that. LOL.
below is mango, greentea, and mocha. This is not my bowl of icecream. I only ate green tea.
Aside from eating out, and going out, i have also had the opprotunity to do a few makeup looks for my girls. I won't be able to post the other one, because my friend does not like to have her face on the internet. However, i am able to share with you a makeup look i did on my bff, after we came back from sephora.
we were in sephora for hours, and this is what she got. She LOVES Dior, and apparently this is the new palette, because she does't have it, and she owns all of the ones that have been released. It's a beautiful palette, purple and pink is always pretty!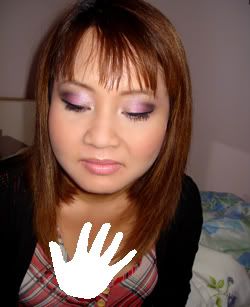 On her Eyes
I used the middle shade in the inner corner and inner lid. I then used the pink shade all over her lide, and the purple above the crease. Lastly i used the dark charcol colour in the crease. I did not use the grey shade.
On her face
i believe i used my foundation on her, the Elizbeth Arden in Soft Cameo. It a tad shade ligght, however worked beautifully on her.
On her cheeks
i used the makeupforever HD blush in shade 07. Suitted well on her tan skin.
On her lips
: sorry girls, i can't recall. It's a while back now. I tend to mix shade as well, so i really can't remember what i put on her lips.
I made her eyes a little more dramatic than i usually would on someone else, because she has
monolids
, so when she opens her eyes, most of the time you will not be able to see much of the eyeshadow. I'm thinking of doing a pic-torial fof doing eye make up for monolids and such. It will depend on how motivated and determined i am. LOL
And this is the end of the post. i hope you enjoyed reading my post, take care and don't forget to tell me how your summer is going!