Mac- To the Beach collection has been released for weeks now, but I haven't gotten the chance to check it out. The other day, my friend wanted to go to the mall to pick up a sunscreen, so i decided to go with her and we droppped by Mac.
I knew what i wanted, and that is
Hipness Blush
. I believe this was released before in another collection, but this was wayy before i got into makeup, so i'm not sure. It's a beautiful bright corally pink. i've been really loving this shade of pink for blushes lately.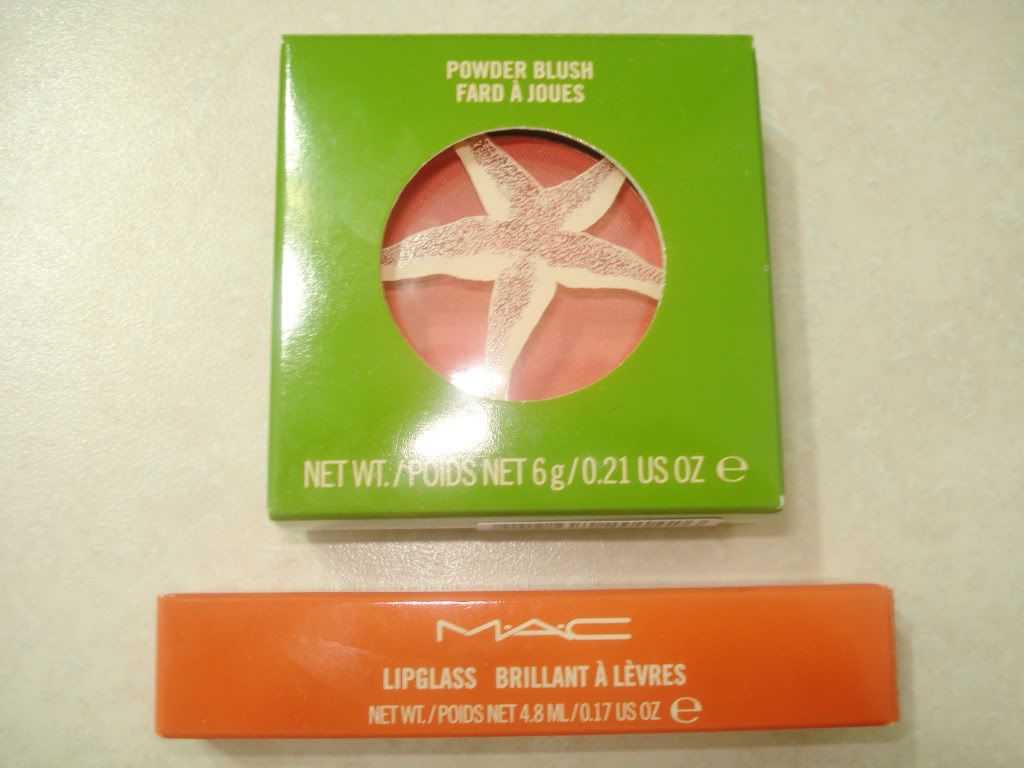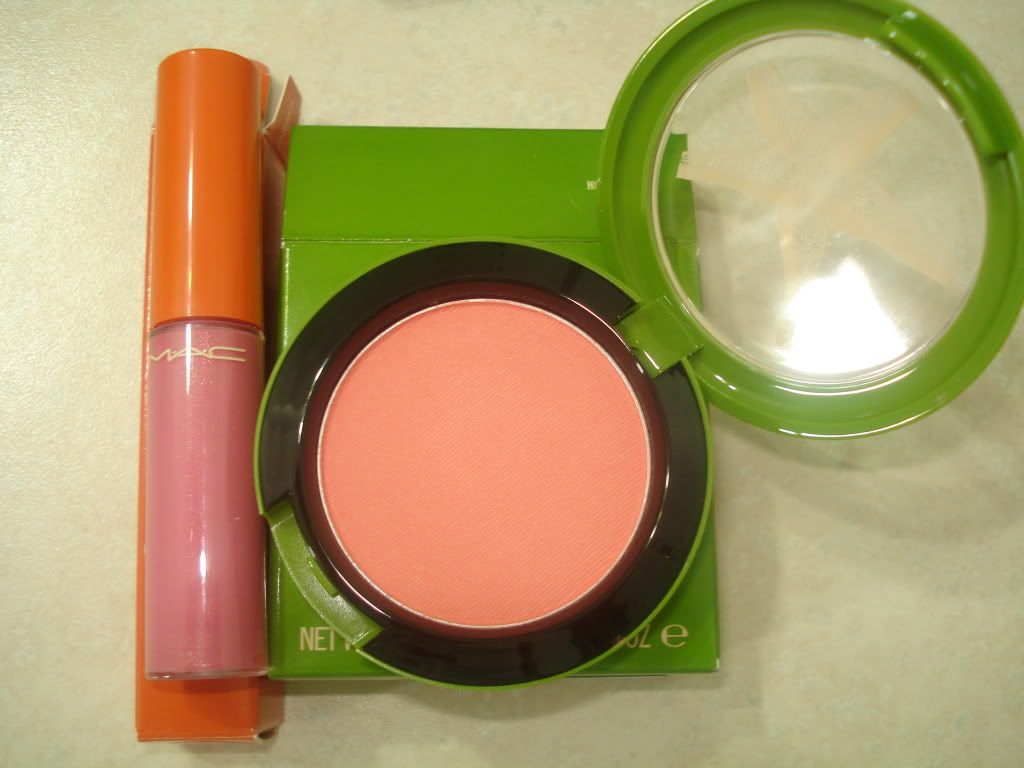 a finger swatch. I love this colour. it's gorgeous. If you can only get one item from the collection, i recommend this.
Hipness
Looks a little corally hmm?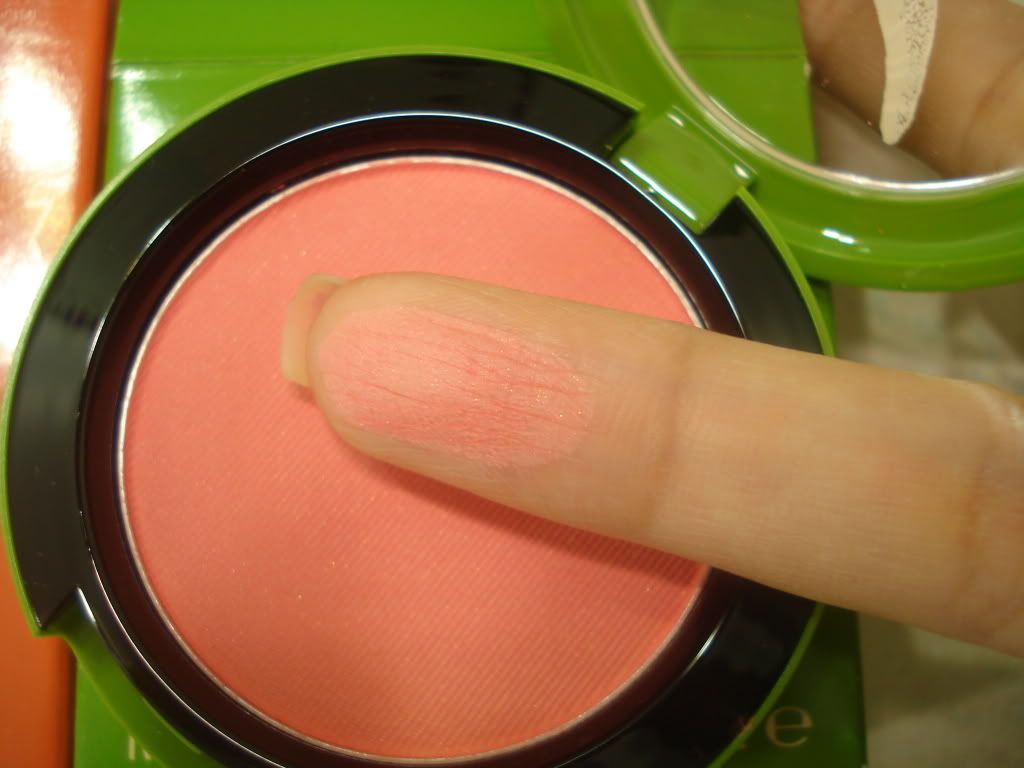 This is a lipglass in Splashing, beautiful colour. All the lipglass colours are pretty from this collection, but this one stood out to me the most!
Here i have
Splashing l/g,
Nars Deep Throat
, & Hipness .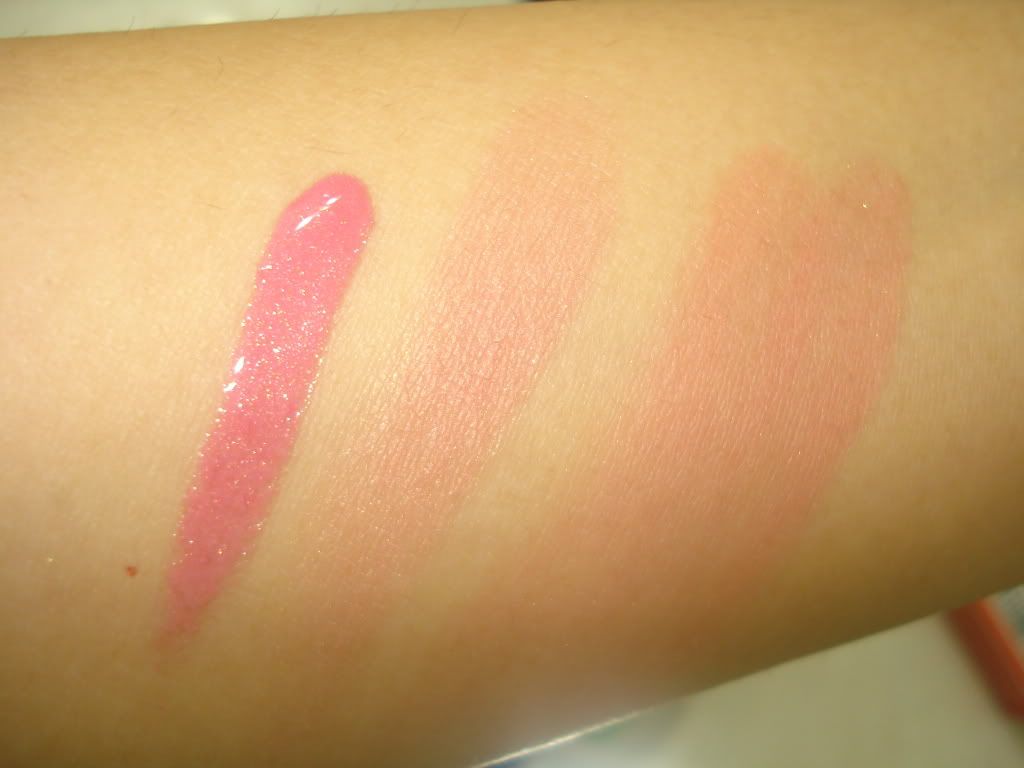 On the side note, I thought that
Hipness
looked like
Nars Deep Throat
while i was swatching it, so i decided to swatch them side by side, and i realized i was wrong. Even though the colours look completely different in the compact, for some reason i thought they were similar when i swatched it...
Here they are side by side again for your comparison.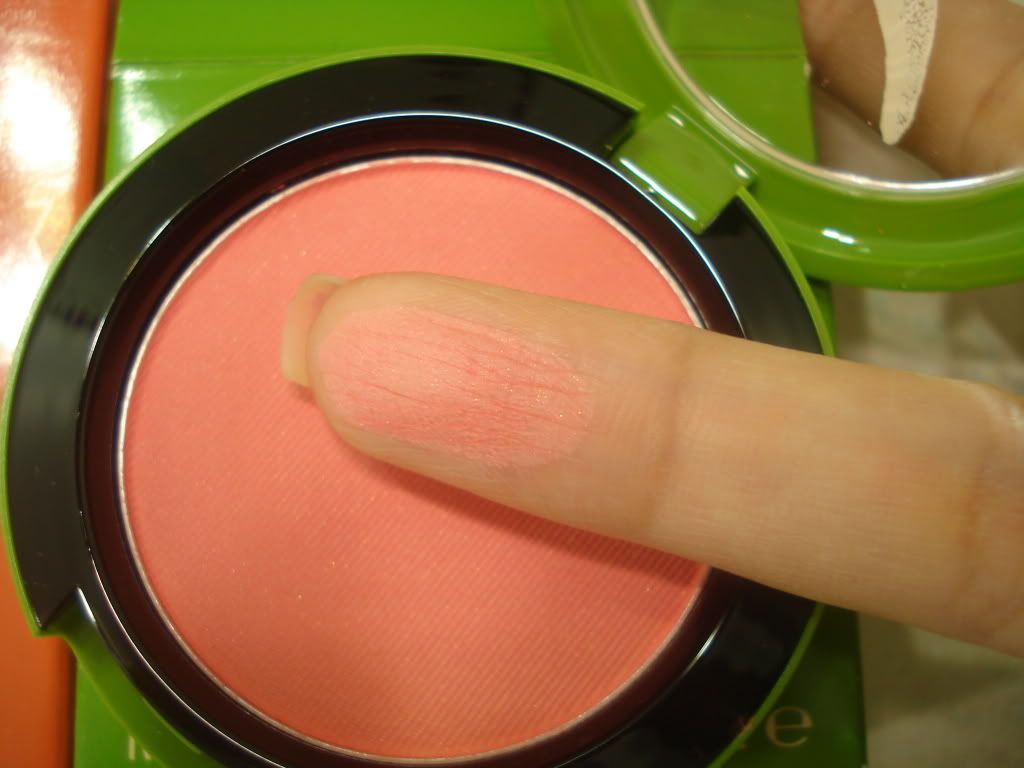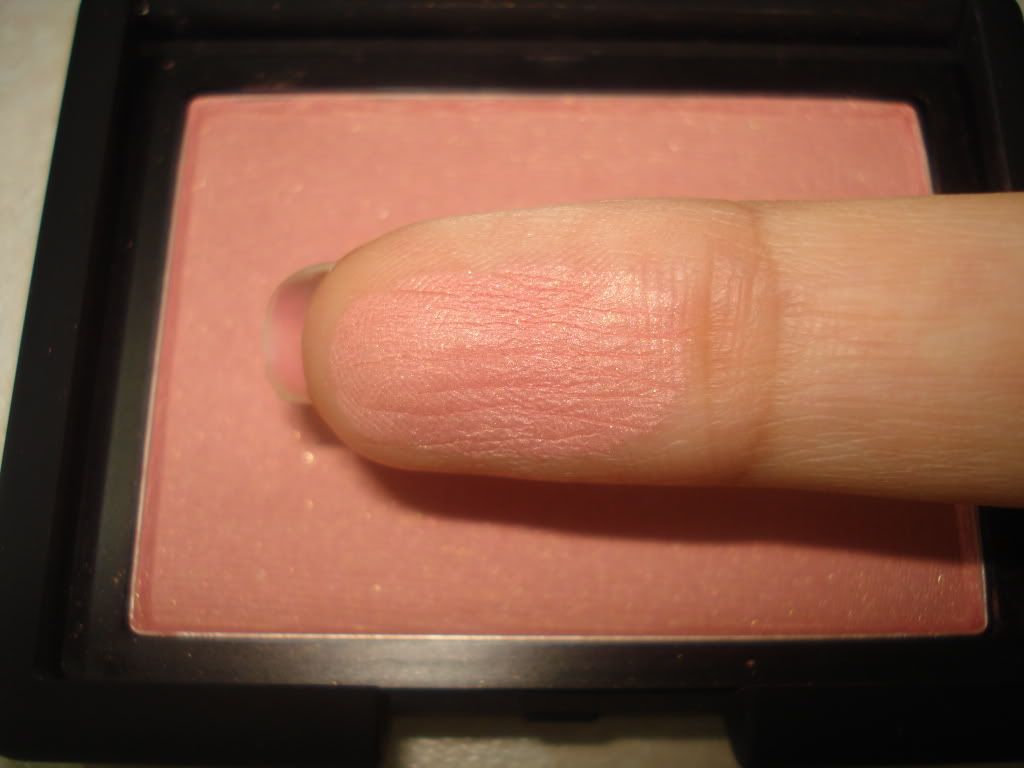 Nars Deep Throat
, shows up as a true baby pink with a subtle gold sheen finish.
Mac Hipness
is a brighter pink, that looks a bit coral-ish when swatched on my arm.
Here is a picture without flash. Depending on the lighting, they could look similar.
with flash
Left(Mac Hipness) Right (Nars Deep Throat)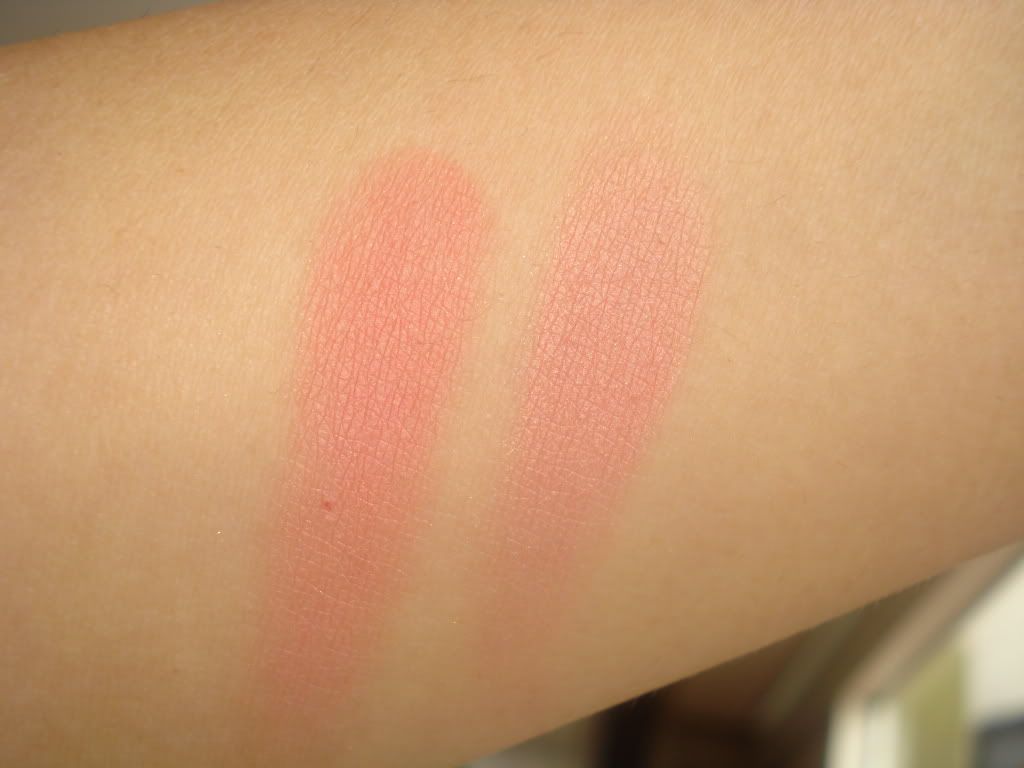 without flash
Left(Mac Hipness) Right (Nars Deep Throat)
Both colours are beautiful, nontheless. Both are my current favs.
One item i thought i would HAVE TO GET, is the
Marine Life Highighter
, but i thought about it for a while, and realized that i don't have much use for it. I just really wanted it, because it looked so beautiful in the packaging. Then, while i was reading reviews, i realized that the "picture" will fade away, so that kind of turned me off, & pretty much stoppped me from getting it. This is how it looks like if you guys were wondering..
Does anyone have this? How do you like it?
Did you guys get anything from this collection? What was your favourite? I'd love to hear about it!