Hi girlies!
i can't blog this weekend, or anytime this week. I have exams on this friday, and a quiz online the day before it, so i'm just gonna be studying away this week. Busy like a Beeeee. hehe
But i'm so excited, and i really want to get a chance to upload this look, so i decided to do a tease.
I said i would be doing a avatar inspired makeup look a few days ago. I got around doing it, but i didn't finish it. So here is a sneak preview: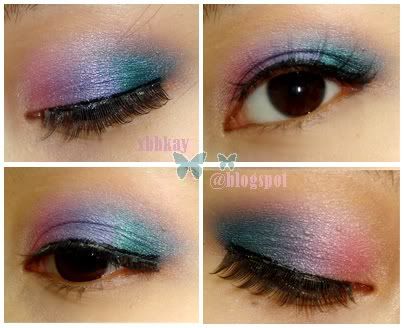 If you haven't watched this movie yet, i highly recommend it! it is amazing! i've already watched it twice! LOL
Here are some screen caps of the prettiness:
while i did this look..i realized something ....i need more blues and teal colours..Cos trying to blend the right colour was difficult..but i tried...I must redo this look again tho!
When i have time, i'll come back to fully update this look
In the meantime, ENJOY!! and remember...to watch the movie. it's AMAZING!@! ahh..i wanna watch it again..
EDIT: SORRY, i don't feel inspired to redo this look with a FOTD. I created this look spontanously, so there is no FOTD, and i don't feel like redoing this look anytime soon. the EOTD is still good right? I'll come back to update the products i've used when i get a chance!