HIIIIIIIIIIIII everyone!
i know i have been abandoning my blogspot for a while. It's because this is the last week of class for me until m spring/reading week. So i had midterms, and projects due. The good news is, I am now offically FREE :D
When i got home today, i had the nicest, sweetest nap, since forever. I haven't had one of those naps in a LONG LONG time. My days usually consist of waking up at 7.30-8.30. and coming home from school around 6. Can you believe it. that's almost 12 hours.
My bf's sister wonder how i'm still sane.............i say...there's a light at the end of the tunnel, bcos summer vacation is just around the corner !
but anyways, when i got up from my nap, i finished doing my nails. I finished the left hand, before i fell asleep, and then finished the right hand afterwards
This is the finally result! it took my probably 5 tries to get these. It was really hard. I had problems figuring out the colours, and design. But i do like the ending result, and i hope you do as well: ENJOY!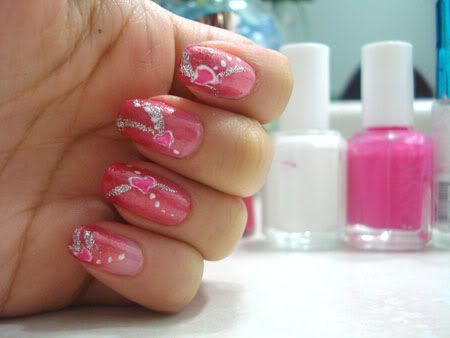 P.S the hearts were so hard to draw.If you have nail stickers, or nail jewels in shapes on heart, definitely try replacing my fugly hearts with them!
Step 1: Gradient with the first three colours
Step 2: Drawing heart, and design with the next three colours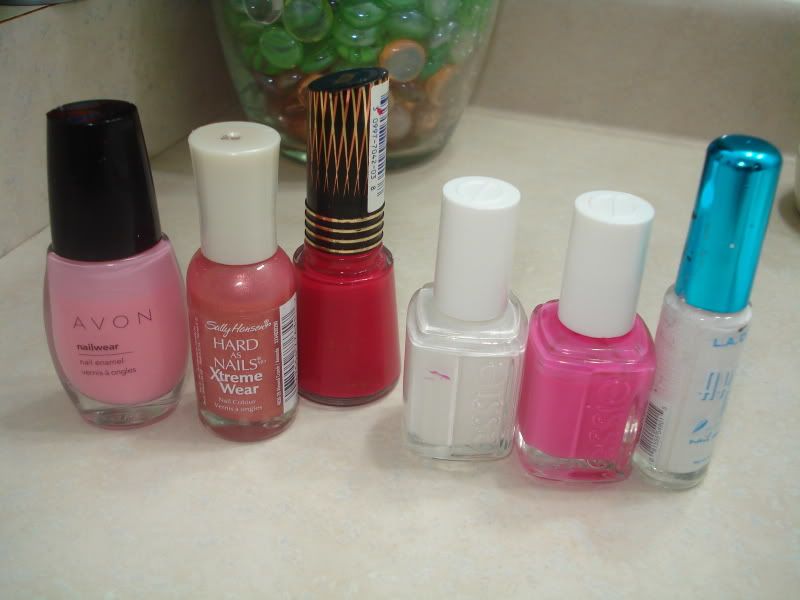 Avon- Cotton Candy ( don't rec this one, i only used this for the colour- wayyy too watery )
Salley Hansen - # 28
Revlon - Berry Rhumba - Limited Edition
Essi - Blanc
Essi - Exposure
Art Deco - (no name, just look for the white one, this is FINE TIP, good for strokes..etc)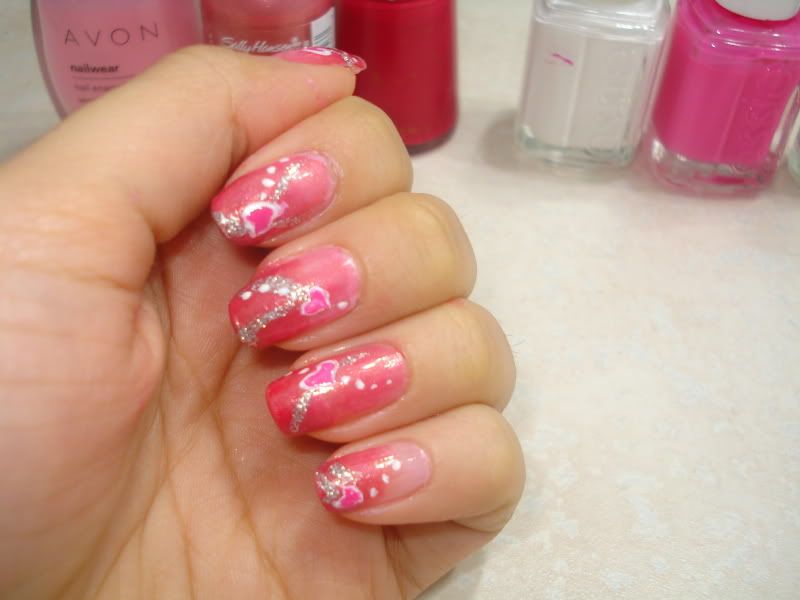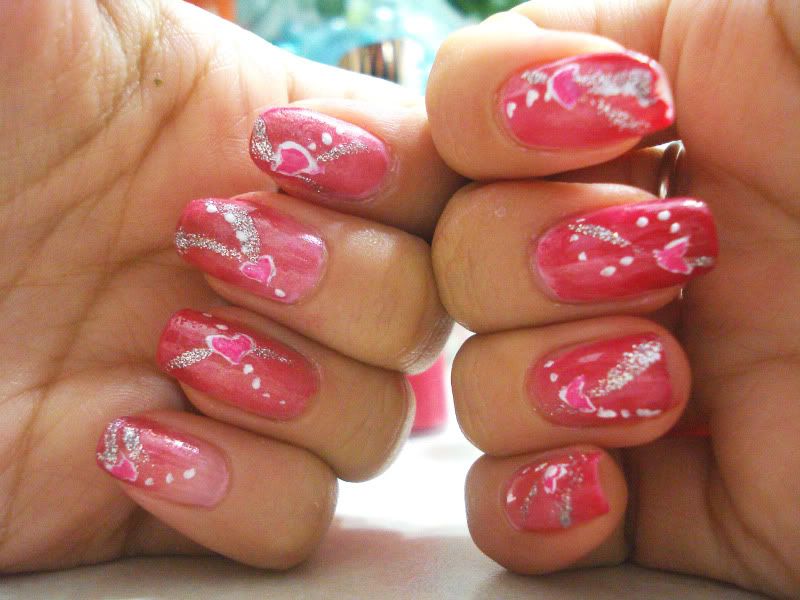 and that is it, i hope you enjoyed! Now go make your nails pretty for valentines days. HAPPY VALENTINES everyone....<3