This is my favourite all time eye look. I always do this whenever I don't know what colour to use. It's very neutral, and can be paired with any outfit. I would say it's appropriate for office work, or an everyday look ( if you have the time ofcourse). You could always smoke it out more if you need a more dramatic look for the night.
Here is the eye look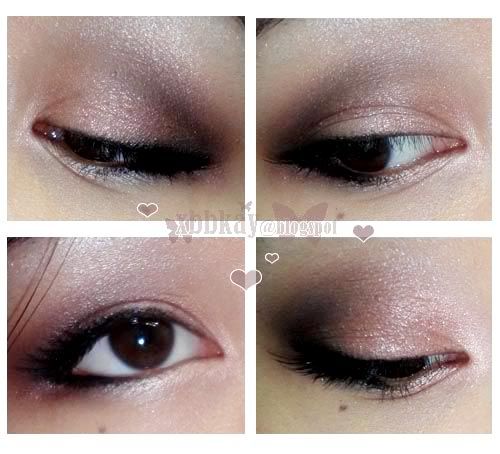 The products i used


Eyes
Mac naked lunch as the base
Mac Concrete as the crease
Mac Handwritten to darken the crease
Mac Gleam as the highlight
Rimmel Exaggerate Pencil Eyeliner

Lips

Mac Creme De Nude lipstick
Mac Naked Lunch lipglass

My eyelid space is relatively small, so you can't see much of the eyeshadow, so I would need to smoke it out a bit further out, but for an everyday look i tend to keep my eyeshadow looking subtle & not so noticeable. But overall, it gives the appearance of larger eyes.
Here is the final look:
i've been staying up late for the past few days, i think that's why i looked so drained and dead like in this photo- but i HAD to attach a photo to show you the result!