Hi all!
Just a quick update on the new Mac Launch, Liberty of London collection with one of the prettiest packaging this year.
I was able to go to Mac this week to check out this collection, shortly after i realized it was released. I completely FORGOT about it, but thanks to blogspot, and the wonderful bloggers, i realized that it was launched. I was WORRIED that i was late, and that things were sold out, but surprisingly everything was still there? Perhapes the previous launches from MAC made everyone broke. hehe
So the packing is actually
White
and i thought it was so referring and pretty. Mac should release more WHITE packaging, AS MUCH as i love the black packaging, WHITE is so girly and pretty. Perhapes PINK would be cute as well. But anywas, i'll just show you guys the pictures, instead of yapping on
MAC GIVE ME LIBERTY OF LONDON
i only got two lippies. The rest of the things, though very nicely packaged, didn't really stand out to me. i was disappointed in the eyeshadows, because it was not as pigmented when i swatched it. The colours were okay.
If there is something that i'd recommend getting are the lipsticks and maybe the lipglass. The colours are
very bold, very bright, and very spring
If you are into nude, and natural colours, you might stay away. There is ONE nude colour, but for me it made me look
washed out
.
Petals and Peacock
is a pretty bright hot pink, but i didn't get this one, because i've been getting too many of this shade.
So i came home with this: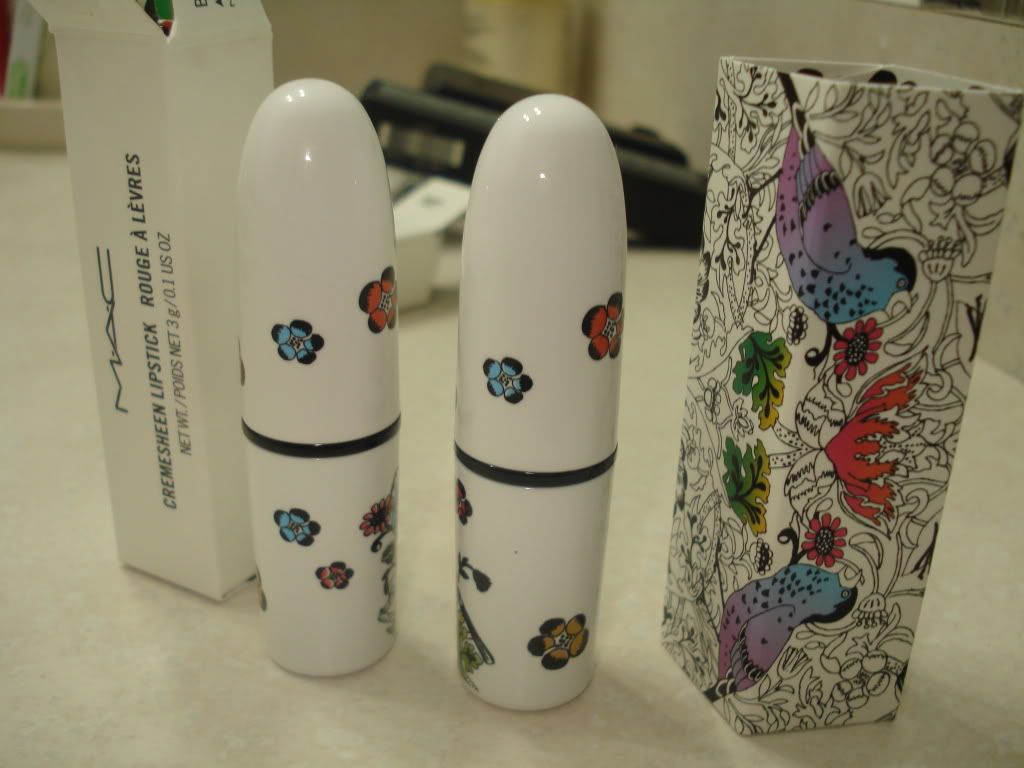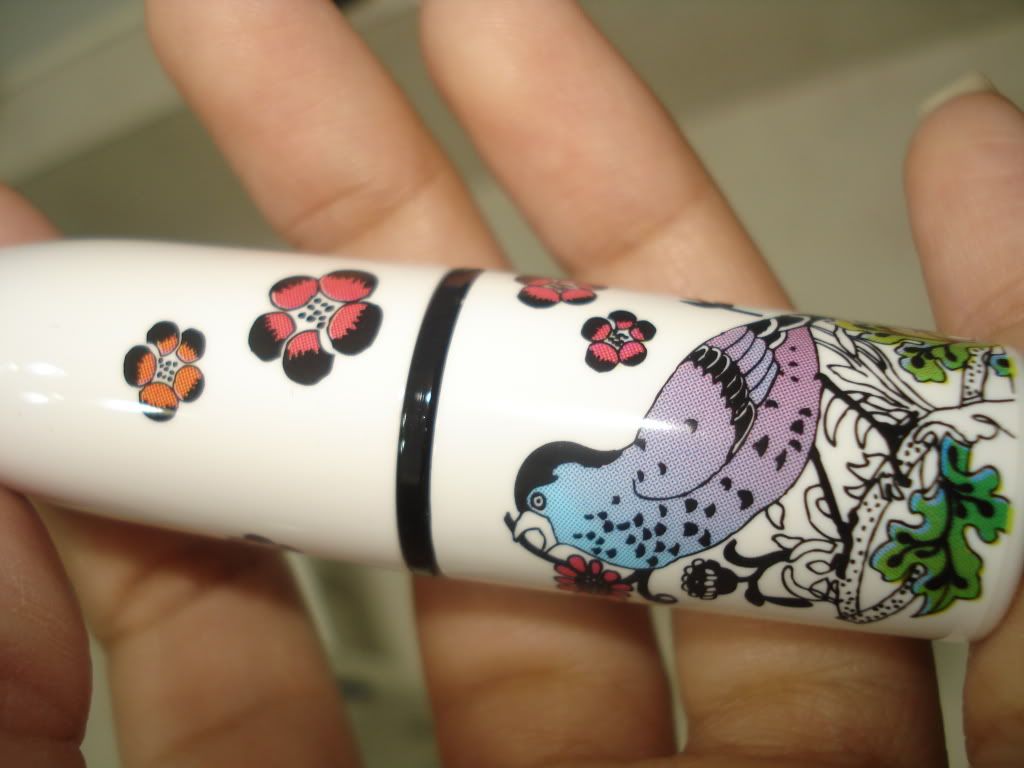 Fashion Scoop (look below) Ever Hip and Blooming Lovely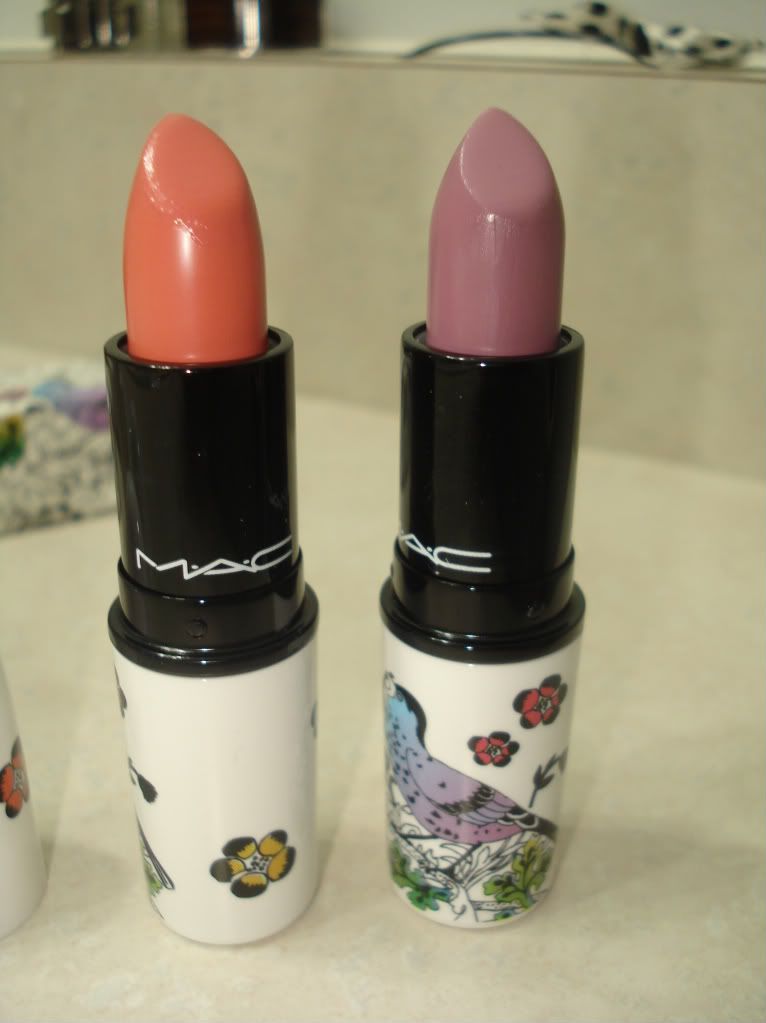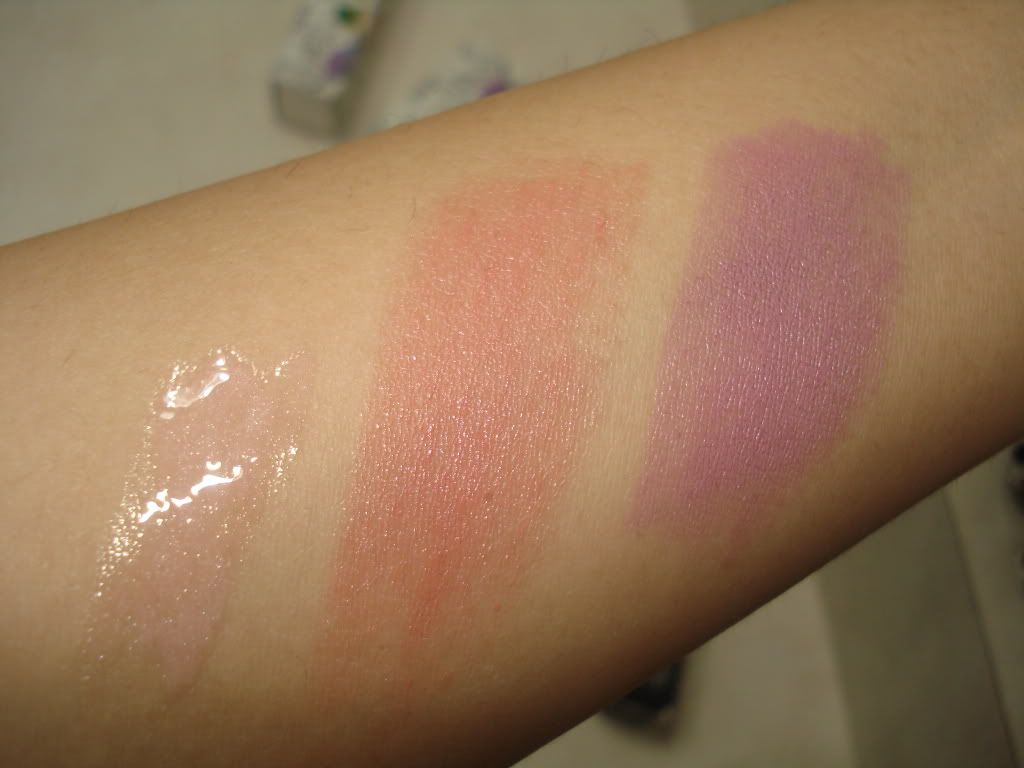 Look blah right?? i don't know why the colours look so blah in the pictures. Maybe it's my camera...But check out temptalia for better swatches
http://www.temptalia.com/mac-give-me-liberty-of-london-lipstick-reviews-photos-swatches
I also picked up a Dazzleglass from the TOO FABULOUS collection.
MAC TOO FABULOUS ( DAZZLEGLASS )
Most of the colours in this collection were very sheer, and light. Nothing bold from what i recall, and most of the colours were within the same shade/tone. Would look nice on nude colour lipsticks
What i got: Fashion Scoop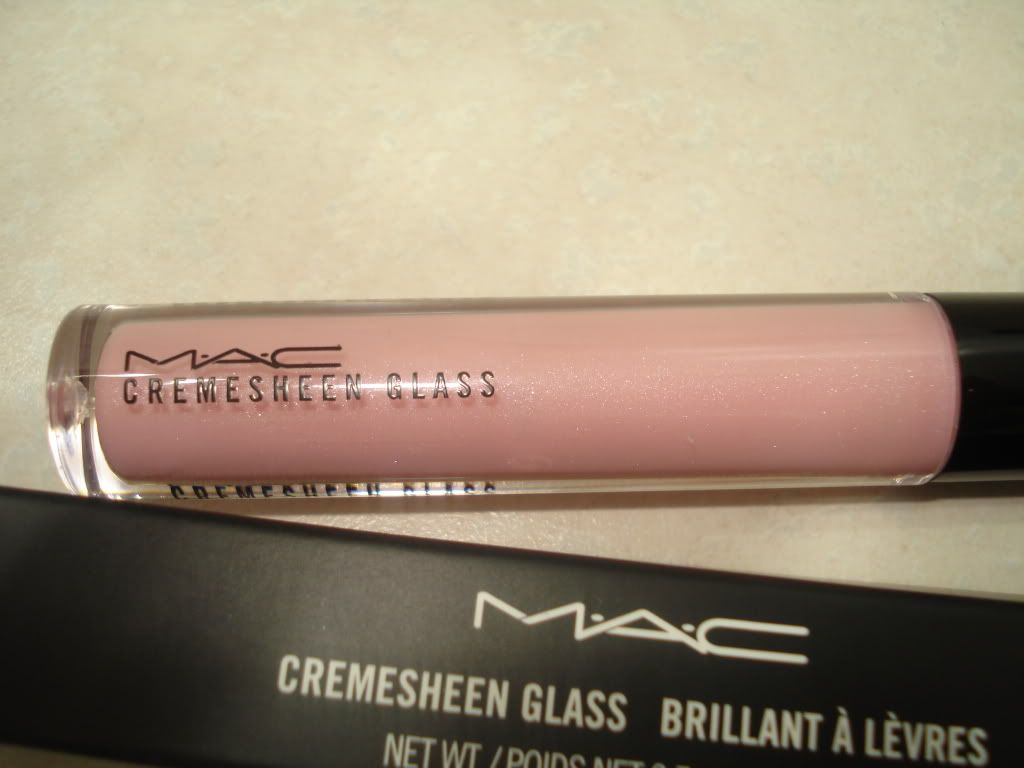 LOVE it. CREAMY, MOISTURIZING and NON-SHIMMER.
Last Words
That is all for now. If you get a chance, check out the collection. I'd say the packaging is the only hype for this collection. the colours weren't anything FABulous. Nice to get something if you love the packaging. I happen to be in love with PURPLE & CORALS lipsticks, hence what i got.
Thanks for reading, and take care!
P.S. I just want to wish a GOOD FRIEND of mine, babyydollie@blogspot HAPPY BIRTHDAY. Its on MARCH 20th! AND i know she will be reading this post, so i had to make sure to slip this in. Wish i can be there, but nonetheless, hope you have an awesome birthday. <3 u
I thought you would enjoy this: