hi everyone!
today, i decided to do my nails. My nail was starting to chip and what not, so i thought i paint it before it looks more disgusting. haha..
i was in the mood to use purple today, but i didnt have that many other colours, so i just used pink. Pink and purple always look great together!
Here is the final look: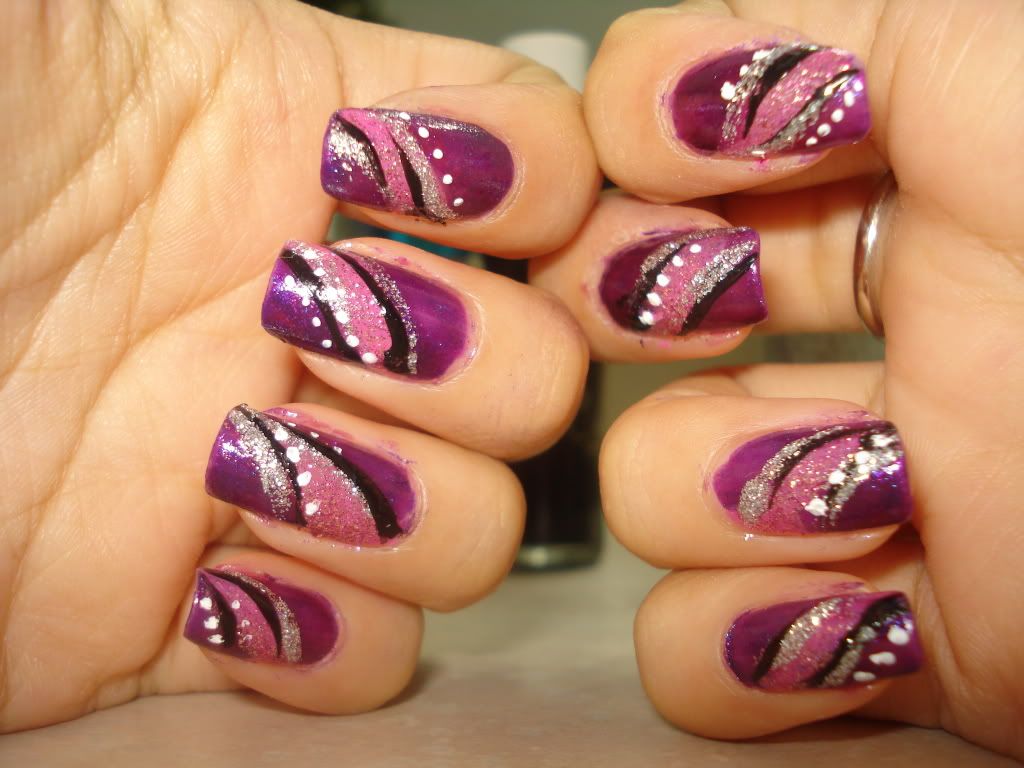 Here is what i used: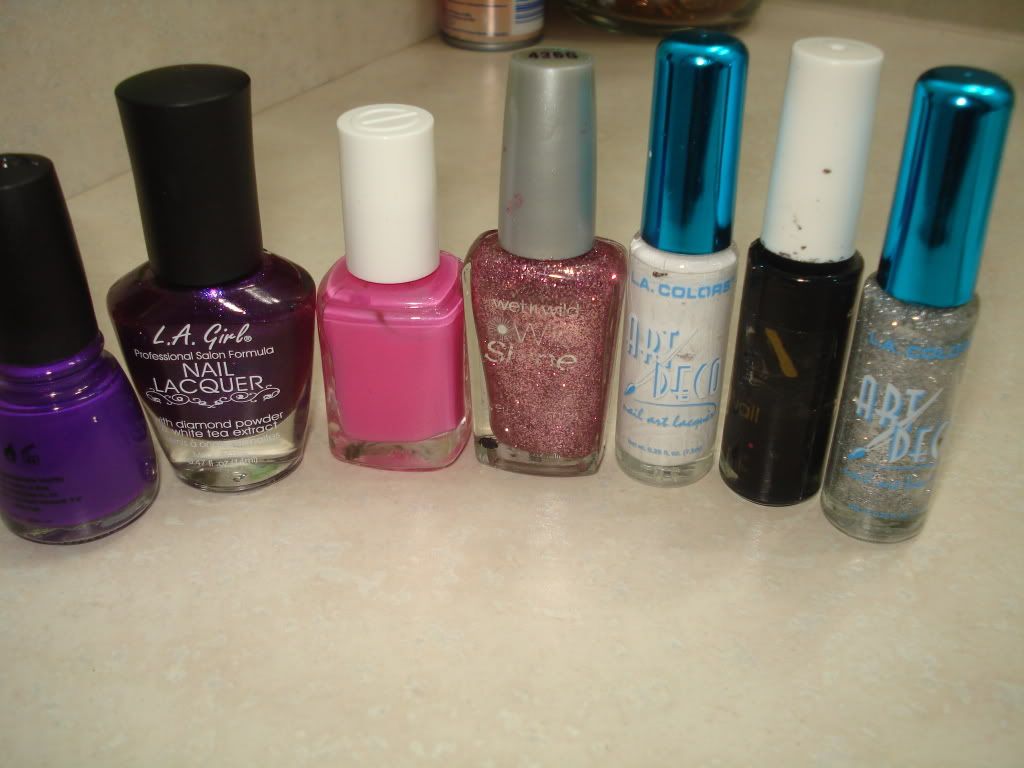 And here are some more pictures!