Hii dArlingss!
So, i have been looking for ways to store make up and i have watched countless videos on people showcasing how they store and oragnize their make up, but there i never found anything really ideal. I like to display my make up, because i think they are beautiful. In fact, i would love to have a room looks like cosmetic store. I want all my lipsticks lined up, brushes standing up, and everything just all organized and cute. In order words, i would like to have my room look like Mac and Sephora, with makeup in every possible corner. This must not be my dream alone. hahah.
So anywas, for the pass few months, i have been storing my make up in a little compartment. I'm not sure what to call it. But i got it a while back, at Giant Tigers, and it's basically just to store any little things you have. I use to use it for loose paper, but i decided to shove all my make up in there. My pallettes fit perfectly in the bottom compartment, and the top is all the other stuff.
Until Tuesday Night , when i was at Winners, after a lovely dinner with my bf's family at Mandrain, we decided to go to Winners, to walk off the fat. hahaha. Yes. And i just had to go to the body, hair, and misc beauty section, and i found these babiess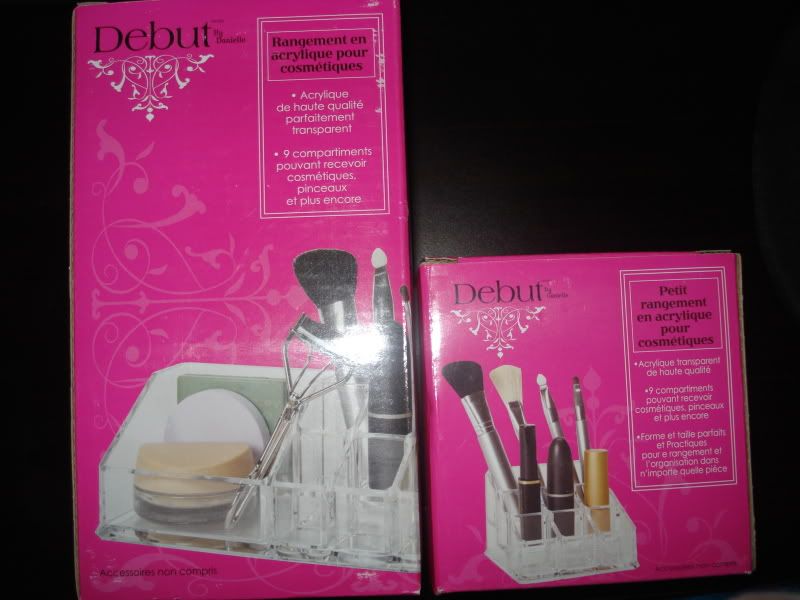 Are you ready for the best part?? the One of the right is 3.99 and the one of the left is 4.99! :D YUP. i said it! hahaha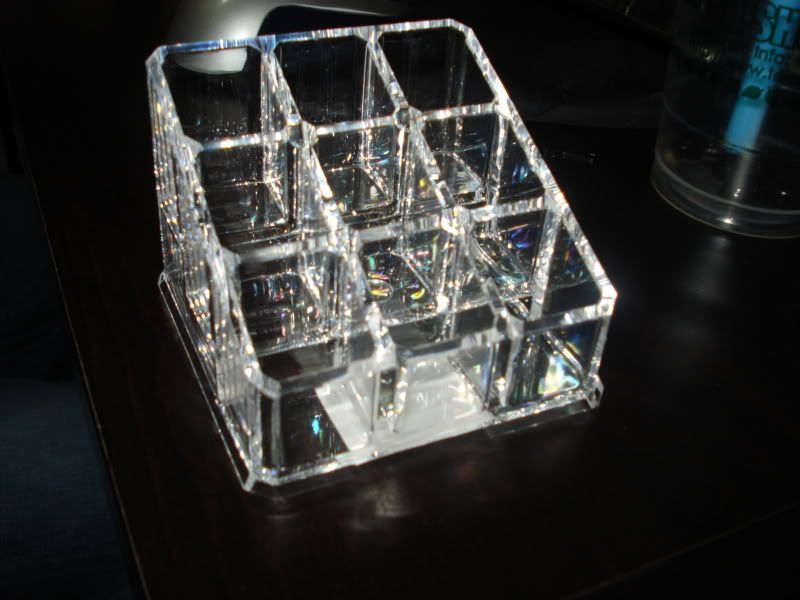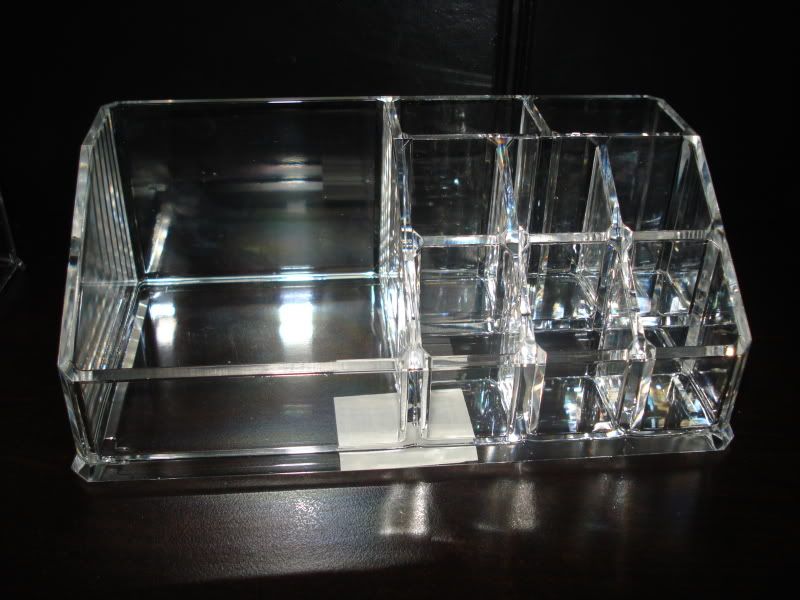 It was so worth it going to Winners. So i spent an hour looking thru what they had. They had other ones, that were for cotton balls and what not, but i only picked up two of the first one and one of the last one. So i'm hoping to go back to get some more now. Cos i'm OBSESSED! hahaha..
i was so excited to go home to put all the make up in. I was imagining how pretty it would look the whole time int he stoer when i saw these babies. hahaha. ahhhh. :)
So here is a picture, of the lipsticks. They fit perfectly in there. I do have a problem with putting lipglosses in though, because they are taller, and these...organizers are not tall enough. So i'll be on the hunt for one for my lipglosses.
So here is how they look:
I loveee iT!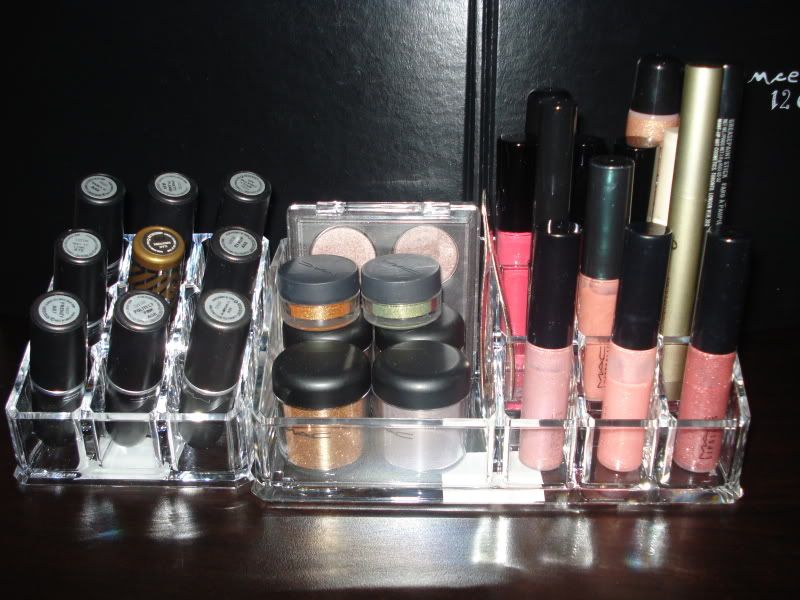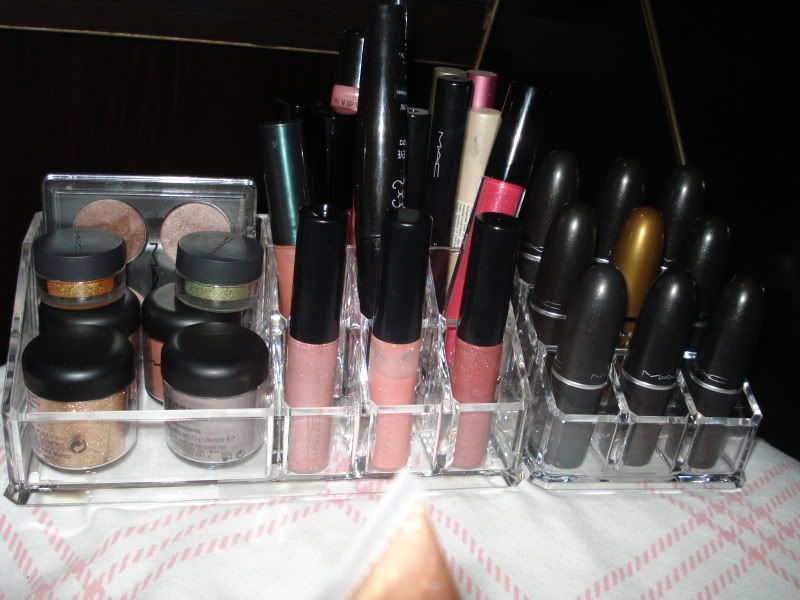 The 4 Eyeshadow Quad fit perfectly in there as well. Pretty good stuff.
Hope you enjoyed. Now go organize your make up. TEEHEE. hahaha